Before BHP Group (BHP) reports their latest set of results during Australia's upcoming earnings season, take a look back at our analysis and summary of the company's recent operating results.
The piece below was originally published in our ASX 2023 Playbook: What's your next move – during the start of 2023.
With Syfe you can invest in top Aussies stocks like CBA, BHP, and FMG – starting from A$4.99 per trade. Download our ASX Playbook now to make sure you're prepared for Australia's upcoming corporate earnings season.
BHP Group's revenue and earnings fall across the board, interim dividend slashed
The large cap miner saw its operational performance severely impacted during the half ending 31 December 2022, as weaker iron ore and copper prices hurt operating performance.
Operational performance weakens
BHP saw its revenue, earnings, and cash flow all fall in the first half of fiscal 2023 – as weaker iron ore and copper prices dragged on performance.
Key data point:
BHP's revenue declined 16% in the half to US$25,713 million, down from US$30,527 million in fiscal 2022. Weaker revenue flowed onto the miner's earnings performance: year on year, EBITDA was down 28% to US$13,230 million, profits from operations fell 27% to US$10,833 million, and earnings per share (EPS) came in at 127.5 cents, down 32%.
Iron ore mixed
The miner's iron ore division continued to lead the business: BHP's iron ore production stood at 132 million tonnes in the first half of 2023, contributing US$7.6 billion in EBITDA to the bottom line – equal to 57% of total group EBITDA.
What to watch for:
Iron ore EBITDA margins were 65% in the half ending 31 December 2022 – the lowest it has been in 2 years. Given the substantial contribution iron ore makes to the miner's earnings, investors should closely monitor BHP's iron ore margins as well as the price of iron ore over the short to medium term, given its influence on operating performance.
Dividend slashed 40%
The BHP Board declared an interim dividend US$0.90 cents per share representing a 69% payout ratio and equal to US$4.6 billion paid back to shareholders. While that dividend remains elevated, it is down 40% year on year from the dividend BHP paid last year.
Macro outlook
Commenting on the big picture outlook, BHP CEO – Mike Henry said the company is:
"Positive about the demand outlook in the second half of FY23 and into FY24, with strengthening activity in China on the back of recent policy decisions the major driver."
While management is indeed constructive on the demand outlook for its commodities product mix, BHP did not provide revenue or earnings guidance as part of its interim results, but does break down its production expectations on a segment by segment basis, for the full year.
Key data point:
Full year 2023 copper production was guided to come in at between 1,635 to 1,825 kilo tonnes; iron ore production was guided to come in at between 249 to 260 million tonnes; and nickel production was guided to reach between 80 to 90 kilo tonnes. While maintaining production guidance across the vast majority of its operating segments, as part of the interim report BHP lowered the guidance for its Escondida copper operations, which is now expected to come in at the low end of guidance, at between 1,080 to 1,180 kilo tonnes.
What to watch for:
As with FMG, investors should watch for BHP's upcoming production reports – which are released to cover quarterly operating results not covered in a full year or interim reports. These production reports can help investors get a better sense of commodity prices across the board, BHP commodity price realisation levels, and to see if any upwards or downwards revisions are made to its production expectations.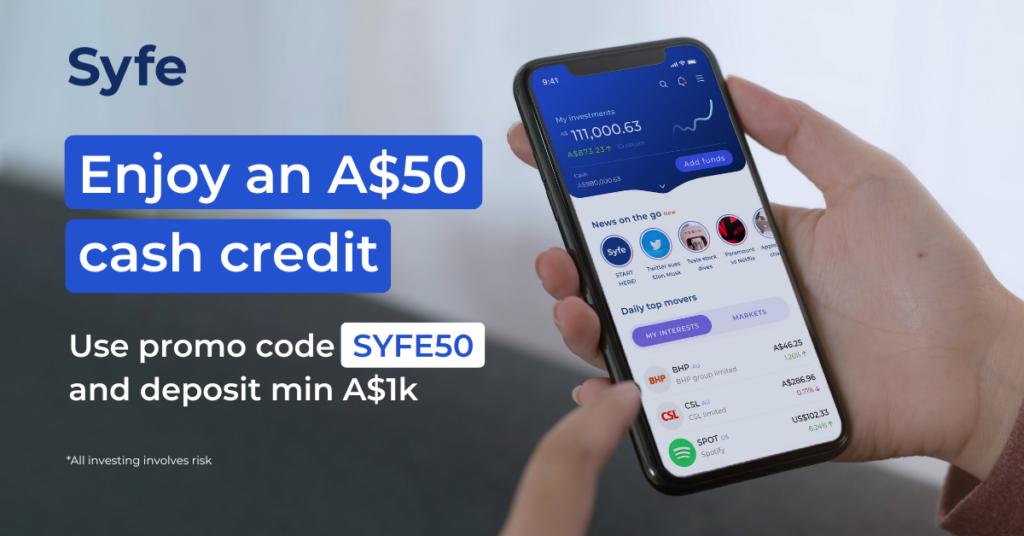 Investing involves risk, including the risk of losing your invested amount. Any information that may be in this communication is general in nature only and is current at the time of writing. Syfe does not make recommendations of any kind or provide personal advice that take into account your objectives, financial situations or needs. You should therefore consider the appropriateness of the information in light of your own objectives, financial situation or needs before acting on such information, and/or speak to your financial or tax adviser for personal advice. Past performance figures are based on information provided by third parties and may not be accurate. Any references to past performance and future indications are not, and should not be taken as, a reliable indicator of future results. Syfe does not intend for any statement made here to relate to the acquisition or disposal of any shares in the companies or other financial products named here. Syfe makes no representation and assumes no liability as to the accuracy or completeness of the content of this communication.