If you could pick up your phone and ask Wall Street's best and brightest stock pickers where stocks like Apple, Amazon, and Tesla were heading next – would you?
For most – the answer is a no brainer. It's a yes!
The problem? Getting access to those financial hot-shots and their research has typically been reserved for the ultra-wealthy or the ultra-well-connected.
Syfe changes that. With the Syfe app – you can tap into Wall Street insights and discover where those top analysts think popular stocks like the ones we mentioned above, and more, are potentially heading next.
Why Wall Street insights matter
With access to Wall Street insights you can quickly get a read on three important things about a stock:
#1: Whether a stock is liked or loathed by analysts. Syfe gives you a quick-read on the rating analysts currently have on a stock, whether that be a Buy, Sell, or Hold rating.
#2: The price that analysts expect a stock to trade at in the next 12-months. Here you'll get a view of the average analyst price target, as well as the high and low bull and bear cases analysts have on a particular stock.
This information is useful because it can help you figure out just how much upside potential - that is, how much a stock might increase from its current price - analysts think a particular stock has.  
#3: For those looking to take their analysis to the next level, Syfe also provides a view on how a stock is trading relative to its forward earnings estimates and history.
This information is important because markets are forward looking (focused on what a company might do in the future), not backwards looking (what a company has done in the past).
Wall Street's top 10 recommended stocks
To give you an example of what this all looks like, here's our current Wall Street recommendation list – made up of the top 10 stocks with the most potential upside – according to Syfe Data.
| | | | | |
| --- | --- | --- | --- | --- |
| Company | Share price | Analyst rating | Analyst price target* | Implied upside** |
| Stellantis | US$13.04 | Buy | US$21.00 | 61.04% |
| AMD | US$58.82 | Buy | US$95.03 | 61.56% |
| Uber | US$28.02 | Buy | US$47.39 | 69.13% |
| Alibaba | US$72.18 | Buy | US$138.50 | 91.88% |
| Charter Comm | US$330.40 | Hold | US$492.88 | 49.18% |
| Boeing | US$141.32 | Buy | US$202.36 | 43.19% |
| Nvidia | US$124.66 | Buy | US$194.28 | 55.85% |
| Marvell Technology | US$39.54 | Buy | US$71.21 | 80.10% |
| Bidu | US$91.23 | Buy | US$180.99 | 98.39% |
| JD.com | US$42.15 | Buy | US$76.63 | 81.80% |
*Represented as the average analyst price target according to Syfe data as of 23 October, 2022. **Implied potential upside calculated as the difference between the average analyst price target and where the stock closed at on 21 October, 2022.
You can find the full list by downloading the Syfe app now.
Importantly, understanding where analysts think your favourite stocks are heading next shouldn't be a substitute for your own research. Rather, Syfe's Wall Street insights should be used to help you take your investment process to the next level.
Summary
Wall Street insights can help you quickly get a read on where analysts think a stock will head over the next 12-months
Stellantis, AMD, and Uber currently have the most potential upside according Wall Street analysts and Syfe data
Analysts data should form the start, not the end of your investment research journey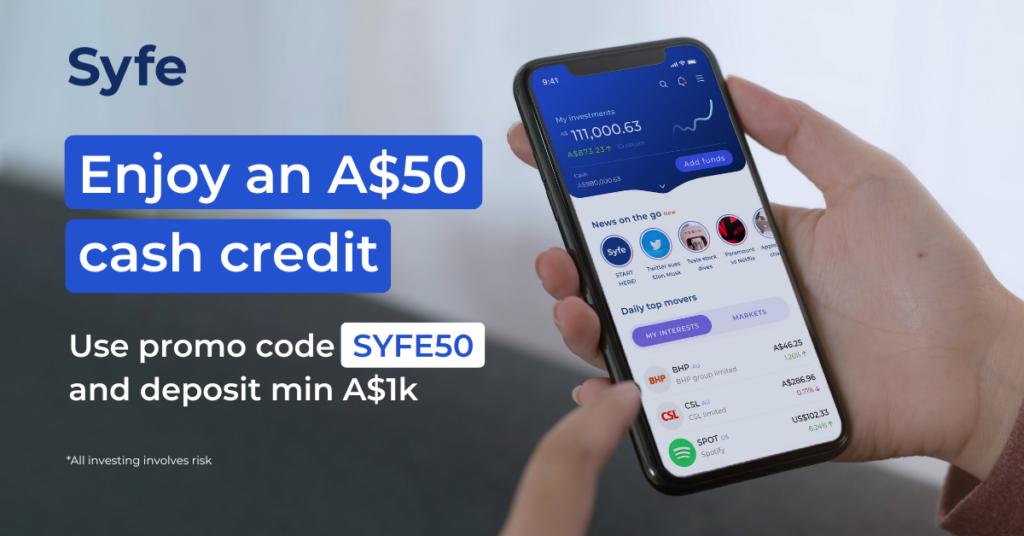 This article/webinar is brought to you by Syfe Australia Pty Ltd., CAR number 1295306 of Sanlam Private Wealth Pty Ltd (AFSL 337927). Disclaimer: Investing involves risk including the risk of losing your invested amount. We do not provide personalised advice or recommendations. Any information we provide is general advice and current at the time written. Please speak to your Financial or Tax adviser for personal advice. Any reference to an investment's past or potential performance is not an indication of any specific outcome or profit.