What is Dollar Cost Averaging?
Dollar cost averaging – often shortened to DCA – refers to an investment strategy that focuses on making investments at regular intervals in a systematic or consistent way.
Let's unpack what that looks like in real terms:
Whether it's A$1 or A$1,000 – a key part of dollar cost averaging is making consistent investments over time, regardless of what the market is doing.
Example: Let's say you had decided you wanted to dollar cost average into an ETF that tracks the S&P 500 - like the SPDR S&P 500 Trust ETF or SPY.
This means you would make regular investments into SPY over a period of months, years, and even potentially decades. This is a key part of thinking about investing in decades, not days.
Keeping with the S&P 500 example – some months the S&P 500 might be up, some months it might be down. The idea is that you continue to invest on a regular basis regardless of these short term price movements. That's where the average part – of dollar cost averaging – comes in.
Benefits of Dollar Cost Averaging
Dollar cost averaging is a great strategy for every level of investor because it helps smooth out volatility, overcome negative investor behaviours or bias (like buying high and selling low), and growing your wealth over the long-term.
Dollar cost averaging also echoes the age old investment saying, that 'It's not about timing the market, but about time in the market.'
How Syfe helps you Dollar Cost Average (and stay consistent)
Arguably the hardest part of dollar cost averaging is staying consistent when markets are volatile and uncertain. Those negative biases we mentioned above.
Syfe solves that problem by making dollar cost averaging an incredibly simple process through our powerful recurring buy feature.
With recurring buys you can choose any US stock or ETF you want to invest in, and:
Choose the dollar amount you want to invest on a recurring basis
Select between a monthly or weekly frequency
Select which date the investment repeats on
And you're set. You're ready to build long-term wealth on autopilot with a dollar cost averaging strategy.
Download the Syfe app and start dollar cost averaging journey now.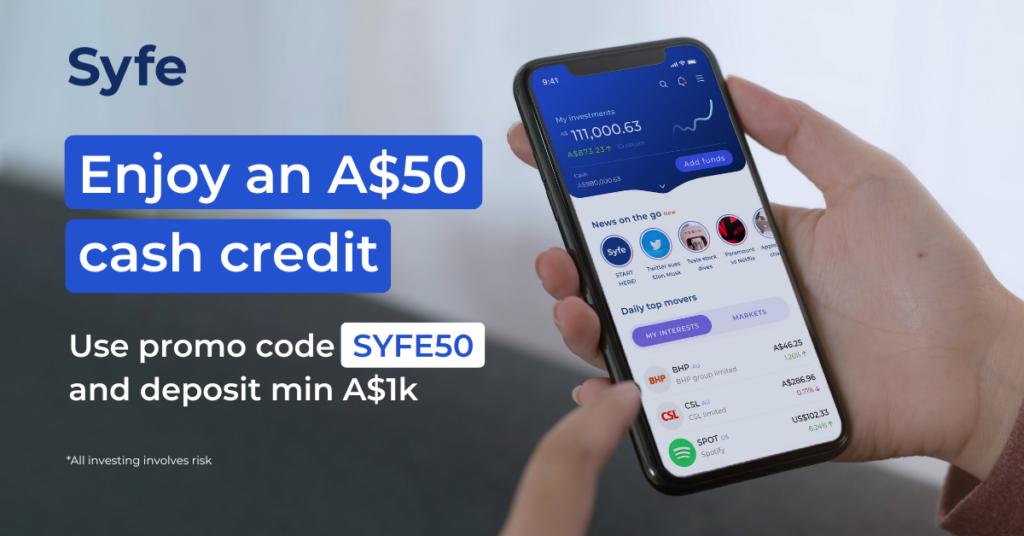 This article/webinar is brought to you by Syfe Australia Pty Ltd., CAR number 1295306 of Sanlam Private Wealth Pty Ltd (AFSL 337927). Disclaimer: Investing involves risk including the risk of losing your invested amount. We do not provide personalised advice or recommendations. Any information we provide is general advice and current at the time written. Please speak to your Financial or Tax adviser for personal advice. Any reference to an investment's past or potential performance is not an indication of any specific outcome or profit.