Investing with Syfe just got better. As a Syfe client, you can now invite your friends to join Syfe. They'll each get a referral bonus, and you do too, for helping share the word.
It's easy to refer friends
Step 1: Your referral code can be found in the account settings of your Syfe dashboard. Your referral code will be included in your copy of our weekly newsletter as well.
Step 2: Send your friends your unique referral code and remind them to enter that code when they create their Syfe account.
Step 3: You will receive your referral bonus within 5 business days after your friend makes their first deposit into their Syfe portfolio. The referral bonus is only applicable on the first deposit your friend makes in a single transaction.
And equally easy for your friends to sign up
Step 1: Upon receiving your friend's unique referral code, you can sign up via Syfe's website or this link.
Step 2: Complete our risk assessment to get a better understanding of your risk profile.
Step 3: Confirm portfolio and proceed to create your Syfe account.
Step 4: Click "Referral Code" to reveal the input field, as shown below. Enter the referral code you have received from your friend and click "Apply". A green tick will appear if the code has been successfully applied.
Step 5: After you have your made your first deposit, you will receive your bonus within 5 business days, which will be credited to your portfolio. The bonus is only applicable on the first deposit you make in a single transaction.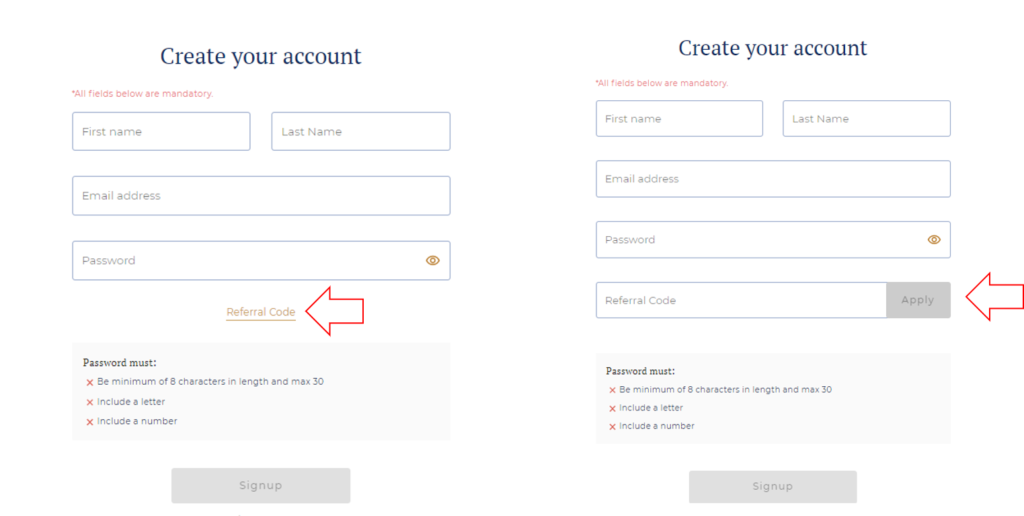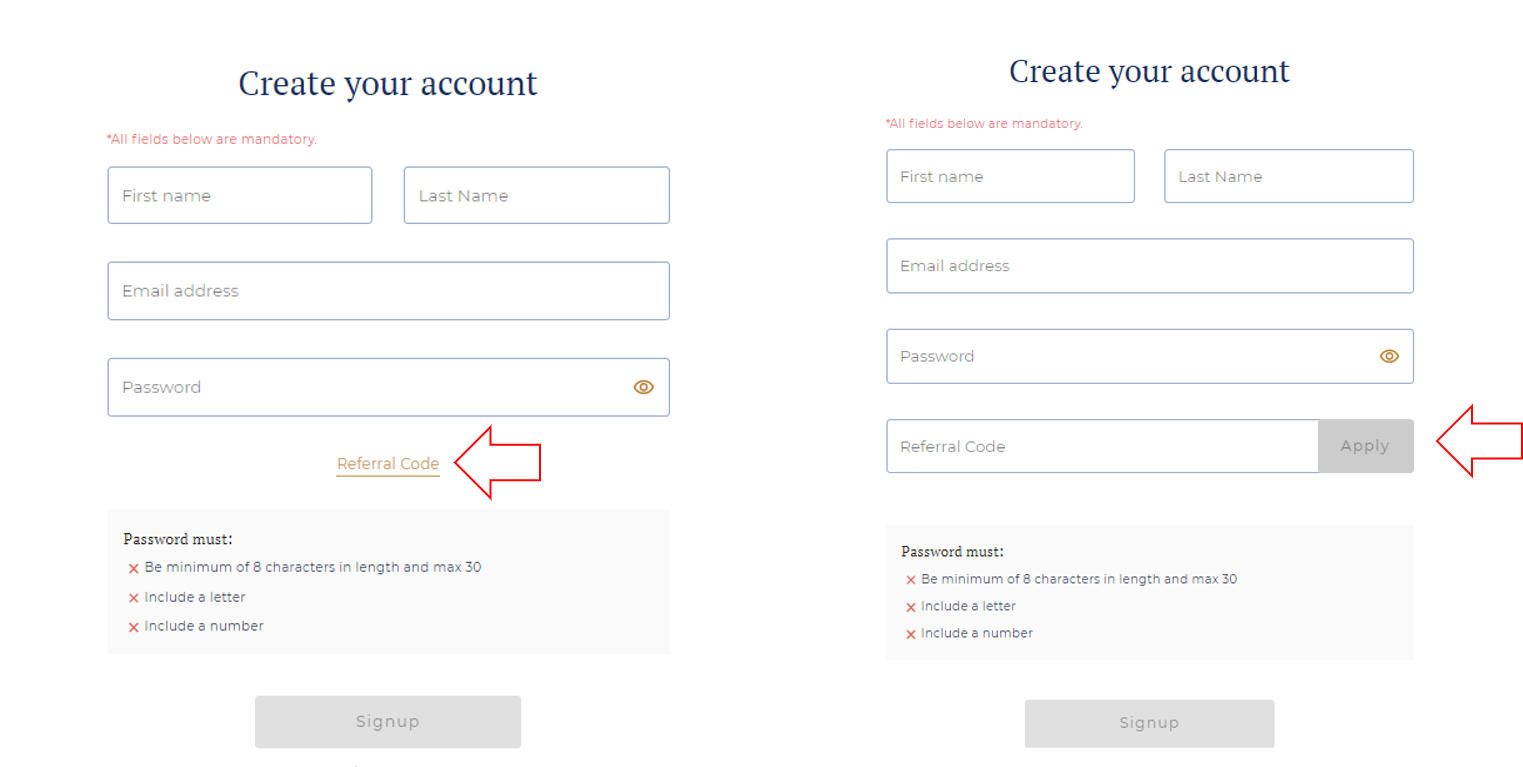 Forgot to enter the referral code? No worries! You can do it after creating your Syfe account. Go to "Account Settings" from your Syfe dashboard and key in the referral code there.
Please note that you'll only be able to enter the code up to 14 days after your Syfe account creation. Thereafter, we will not be able to accept any requests to key in referral codes.
What's in it for you and your friends?

As a Syfe client, you can refer as many friends as you like. If you refer a friend who then invests $10,000 with Syfe (in a single transaction), both of you will receive $50! The maximum referral bonus you can receive from each friend you successfully refer is $100.
The referral incentives above are only for our Syfe investment portfolios i.e. our REIT+, Equity100, or Global ARI portfolios.
For the new Syfe Cash+ offering, you will be able to receive a $10 referral bonus if your friend deposits $1,000 or more in their Cash+ portfolio. However, take note that if your friend deposits funds in a Cash+ portfolio and an investment portfolio, we may calculate the bonus based on which portfolio was funded first.
For the avoidance of doubt, please read the full terms and conditions of this offer here.