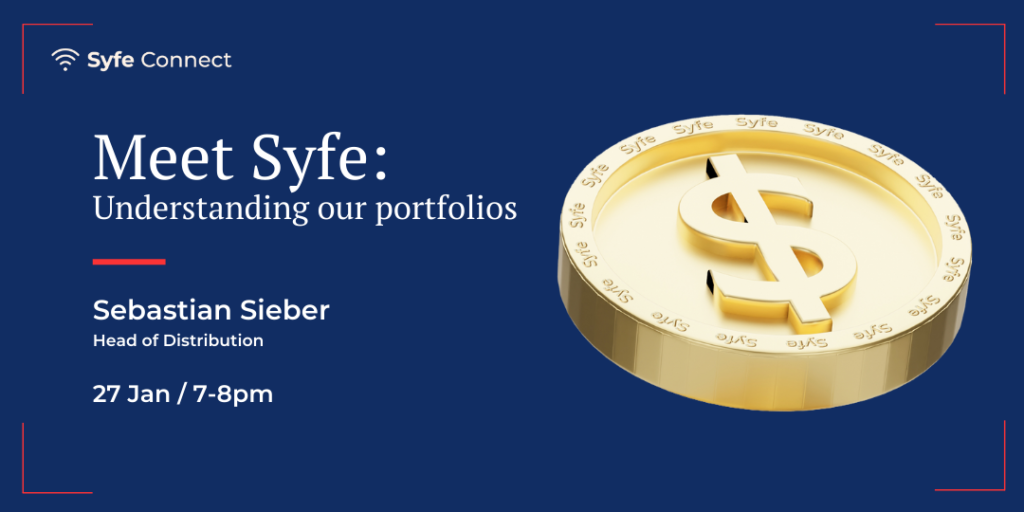 Webinar Overview
Date: Thursday, 27 January 2022
Time: 7:00 PM – 8:00 PM
Venue: Online Webinar
Register HERE
Learn all about our products and what we offer.
Join Sebastian Sieber, Head of Distribution at Syfe, in this webinar where we will go through all you need to know about what Syfe is, what products and portfolios we offer and what differentiates us from all the other platforms in the market.
Tune in on 27th Jan to learn more!