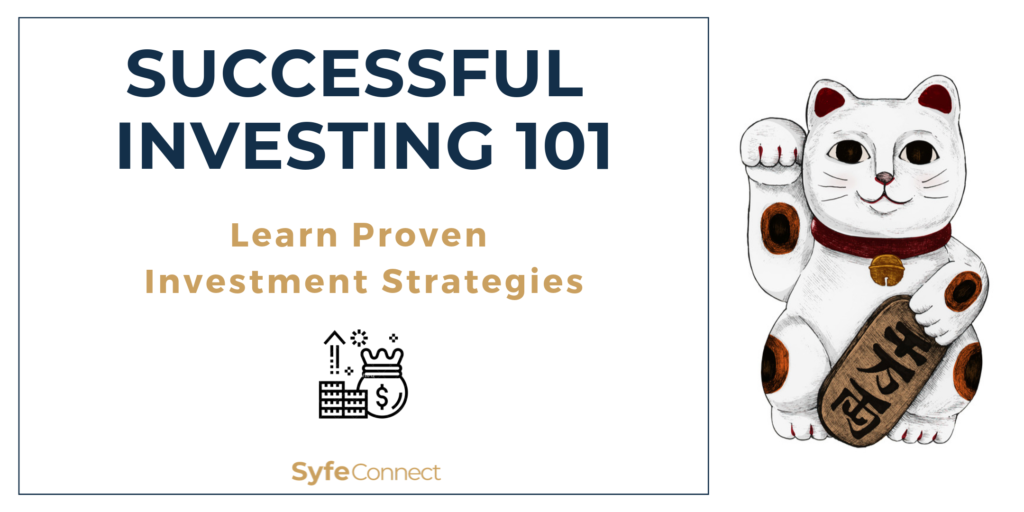 Workshop Overview
Date: Tues, 10 Dec 2019
Time: 7:00 PM – 8:30 PM
Venue:   JustCo at UIC Building, 5 Shenton Way, #10-01, Singapore 068808
Register HERE
You work hard. Shouldn't your money too?
Making your money work for you – or, in other words, investing – benefits more than just your bank account. According to Blackrock's Global Investor Pulse survey, Singaporean investors are 10% happier, 16% less stressed and have a 15% higher level of well-being compared to non-investors.

While investing your hard-earned money can seem daunting, it doesn't have to be. SyfeConnect's 'Successful Investing 101' workshop will cover what you need to know to invest confidently and successfully. You will learn:
What You Will Learn:
The 5 core principles of investing
Why passive investing works
How to implement an effective passive investing strategy
How investing can help you retire a millionaire
Speaker Profile
Dhruv ARORA, Founder & CEO of Syfe
Dhruv is the Founder & CEO of Syfe, a MAS licensed digital wealth manager for Retail and Accredited Investors. Dhruv started his career as a Portfolio Trader at UBS Hong Kong and went on to become a Director and lead UBS's ETF efforts in the region. After an extensive career in finance, Dhruv joined and built Grofers, a Softbank, Tiger Global and Sequoia-backed leader in e-commerce.