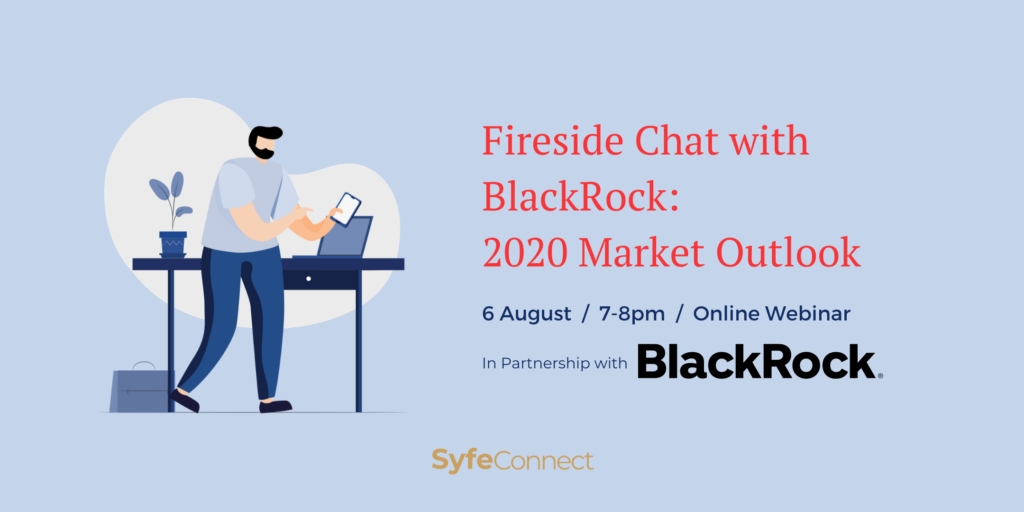 Workshop Overview
Fireside Chat with BlackRock
This year has been a roller coaster ride. Market performances have been very unusual. Our midyear outlook will examine the recent economic performance across markets and sectors.
Together with BlackRock, join us as we share out vision of how recovery will unfold and where we can go from here.
Guest Speaker:
Thomas TAW, Head of Investment Strategy APAC ETF at BlackRock
He is primarily responsible for formulating and disseminating actionable market insights to EII APAC clients across asset classes using iShares ETFs, in conjunction with Blackrock's Global Investment Institute. Prior to joining Blackrock in 2014, Mr. Taw worked in roles at Macquarie and Nomura in equity sales, trading and execution, covering clients across the hedge fund, asset management, and institutional client landscape; responsible for trading pan-Asian equities. Mr. Taw holds a Bachelor of Sciences Degree in Business from the University of Warwick.