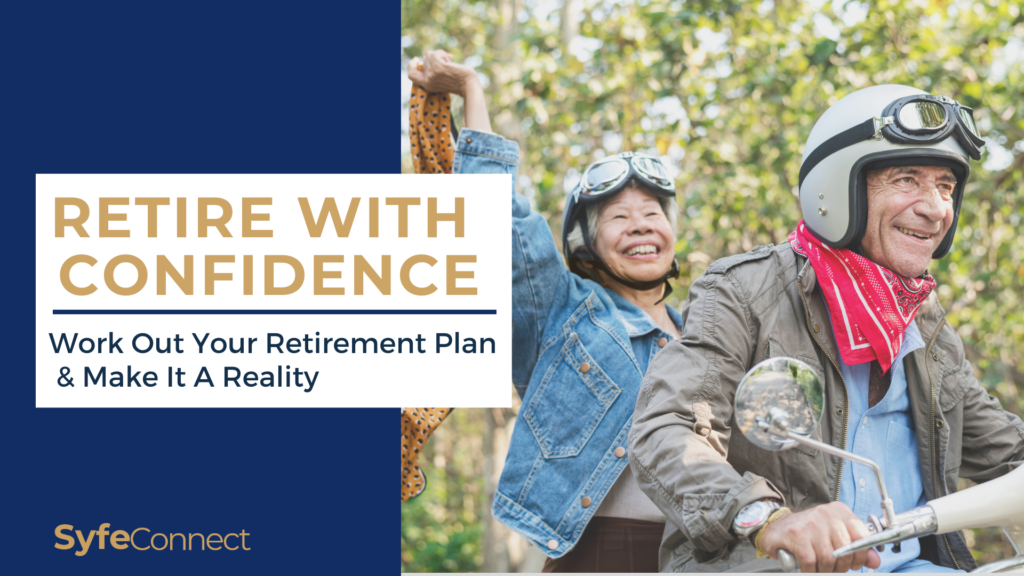 Workshop Overview
Date: Tue, 19 Nov2019
Time: 7:00 PM – 8:30 PM
Venue: Qanvast @ OUE Downtown Gallery 6A Shenton Way, #02-09, Singapore 068815
Register HERE
Research shows that 40% of Singaporeans are not confident about their retirement preparations. Nearly a third expect that they will have to give up their current lifestyles and live more frugally when they retire.
As we continue to live longer, a happy retirement in Singapore means being financially comfortable enough to enjoy all our golden years. Without adequate retirement planning, we risk ending up with a retirement that happens to us, instead of the retirement we want.
SyfeConnect's 'Retire With Confidence' workshop aims to help you work out an actionable plan for retirement
What You Will Learn:
Avoid the common retirement pitfalls
Work out your retirement income needs
Calculate your CPF LIFE payouts and learn how to optimise your CPF savings
Master proven investment strategies that will grow and protect your retirement nest egg
Speaker Profile
Sebastian SIEBER, Head of Distribution at Syfe
Sebastian is the former Chief Marketing Officer of Lazada Indonesia. He started his career in brand management at Procter & Gamble (P&G). He then joined Lazada as one of the first employees and stayed until after the acquisition by Alibaba Group Inc.