Kevin Li, former APAC Head of Digital Engagement at Schroders Investment Management, and Archit Parakh, former Head of Fund Derivatives & Quantitative Investment Strategies Trading at UBS Hong Kong, join Syfe
Syfe is building on the success in Singapore and increasing its focus on Hong Kong with strengthened team and new product offerings to democratise institutional investment services
Hong Kong, 29 June 2023 – Syfe, headquartered in Singapore and one of Asia-Pacific's fastest growing and largest Digital Investment platforms, is expanding its investments in the region, and is pleased to announce the appointment of Mr. Kevin Li as the General Manager and Head of Hong Kong, and Mr. Archit Parakh, currently Group Head of Risk to take on an additional role, as the Head of Investments for Hong Kong. Mr. Li and Mr. Parakh will be responsible for spearheading Syfe's expansion plans in Hong Kong. Syfe was launched in 2019, with a mission to democratise investing and bring the best-in-class solutions to every household through a user-friendly digital platform, at a fraction of the cost. Since then, Syfe has amassed a client base of more than 100,000 in Singapore alone by breaking down the barriers of typical private banking privileges, offering a holistic range of solutions across both managed portfolios and brokerage services to retail clients. Syfe now gears up to replicate the same success in Hong Kong.
Syfe Hong Kong already has a wide suite of investment products, with management fees starting as low as 0.35% p.a.. Recently it launched a cash management solution called Syfe Cash+ with 5.23% net yield p.a. without any management fee or lock-up period. Syfe was also the first digital wealth platform in Hong Kong to bring Direct Indexing to retail investors, significantly reducing management fees compared to investing in funds or thematic ETFs.
With the appointment of these two senior hires, Syfe plans to double-down its investment in Hong Kong, accelerating a wide range of investment product developments. The company aims to provide investors with a comprehensive all-in-one platform, which makes professional investment services accessible to everyone and anyone, ensuring an equal footing for all.
A series of smart, innovative and unique products are set for launch in the coming weeks and months. Download our app to learn more about the product suite and to hear about our new product launches.
Syfe App (iOS): https://apps.apple.com/hk/app/syfe/id1497156434
(Android; Google Playstore): https://play.google.com/store/apps/details?id=com.syfe&hl=en_SG&pli=1
Appointment of Hong Kong senior management
Kevin brings experience in driving digital wealth advisory propositions, fintech alliances and strategic joint venture developments. Prior to joining Syfe, he worked as the APAC Head of Digital Engagement at Schroders Investment Management. He was instrumental in leading digital wealth advisory partnerships with banks and robo-advisors, helping the company attain the AMTD DigFin Best Investment Advisory Award in 2022. He is also an advisory board member of the Greater Bay Area Fintech Talent Initiative and executive member of the Wealthtech Committee of the Fintech Association of Hong Kong. Earlier in his career, Kevin was a Digital Transformation Project Leader at McKinsey & Company. He also had extensive experiences in leading digital strategy and transformation programs across Asia Pacific working for Deloitte and Accenture.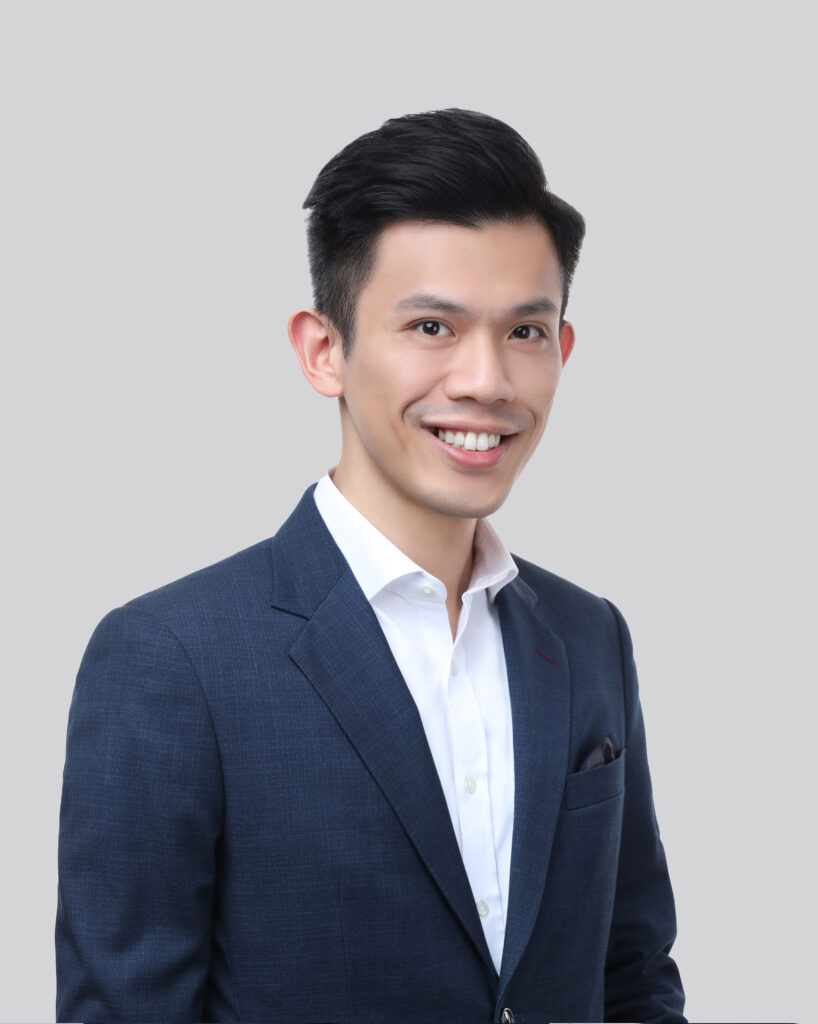 Archit, meanwhile, has more than 14 years of experience as a Derivatives Trader across UBS and Deutsche Bank. Before joining Syfe, he was most recently heading UBS's fund derivative and Quantitative Investment Strategies business. Archit has extensive experience in building and managing multi-billion dollar businesses, across London and Hong Kong offices, including the synthetic ETF platform. In his last 10 years at UBS Hong Kong, Archit has managed and traded complex multi-asset solutions for clients including sovereign funds, hedge funds, family offices as well as ultra high net worth private banking clients.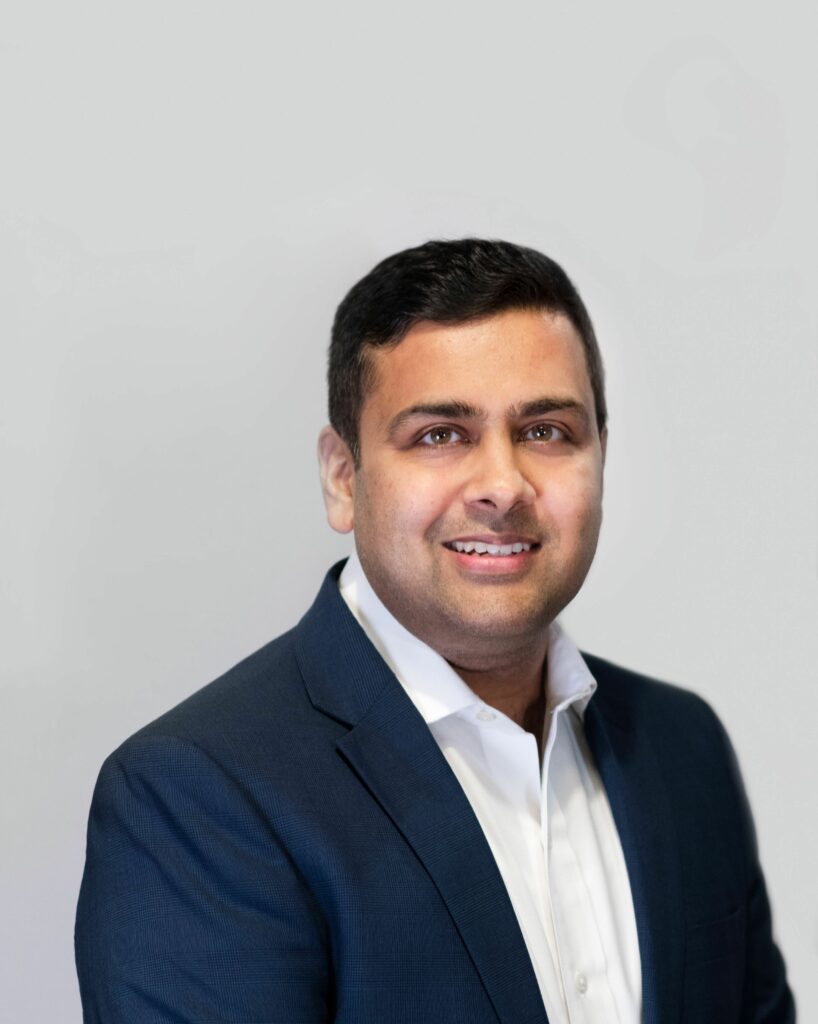 "With high savings rates and growing digital banking penetration, Hong Kong is a strategically important market for Syfe. I'm excited to be joining Syfe at a time of strong growth for the business and look forward to working with our team and customers across Hong Kong as we continue Syfe's mission to democratise access to institutional-level investment services," commented Kevin Li, General Manager and Head of Syfe Hong Kong.
Dhruv Arora, Founder and CEO of Syfe, added: "The appointment of two senior hires reflects our confidence in Hong Kong as one of the largest wealth management hubs in APAC. With Kevin's extensive digital wealth innovation experience and Archit's investment expertise, we are strengthening Syfe's Hong Kong team to accelerate our growth in the region and to allow us to create new and exciting digital investment offerings for Hong Kong's investors."
– END –
About Syfe
Syfe, founded in 2019, being one of the fastest-growing smart investment platforms in the Asia-Pacific region currently operates in Singapore, Hong Kong, and Australia, serving over 100,000 clients. Regulated by the Monetary Authority of Singapore and the Hong Kong Securities and Futures Commission (license number: BRQ741), Syfe provides professional services to investors, such as investing in baskets, including stocks, bonds, and funds, allowing clients to access wealth management services at a low cost.
Syfe has raised over HKD 400 million in funding from Valar, the lead investors behind some of the world's largest fintech companies such as Wise, Xero, N26; Unbound VC and partners from DST Global and KKR.
Syfe holds licenses from the Hong Kong Securities and Futures Commission (SFC) for Type 1 (dealing in securities), Type 4 (advising on securities), and Type 9 (asset management) activities (license number: BRQ741) and is authorized to engage in related investment activities.
Disclaimers:
Cash+ is a discretionary portfolio management service fully managed by Syfe. It is not a savings or deposit product at a bank. This material is provided by Syfe Hong Kong Limited and the content has not been reviewed by the Securities and Futures Commission of Hong Kong. A full disclaimer can be found at https://www.syfe.com/hk.
The yield presented here is net of fund-level fee and trailer fee rebate (if any). The yield presented here is estimated based on the weighted average of the Yield to Maturity of assets within Cash+ discretionary service. The latest yield, provided by asset managers, is as of 31-May-23, and is subject to change based on market conditions such as interest rate changes. Yield is not a guarantee of future performance. A positive yield does not imply a positive return. Investments involve risks and Cash+ does not provide any guarantee or assurance of returns. Learn more
Media Enquiry
Across Asia Communications Limited
Kent Lau (Co-founder) Eugene Cheng (Account Manager)
Tel: (852) 9750 5105 Tel: (852) 9430 7508
Email: kent.lau@acrossasia.hk Email: eugene.cheng@acrossasia.hk