New offering enables investors to seize market opportunities and grow passive income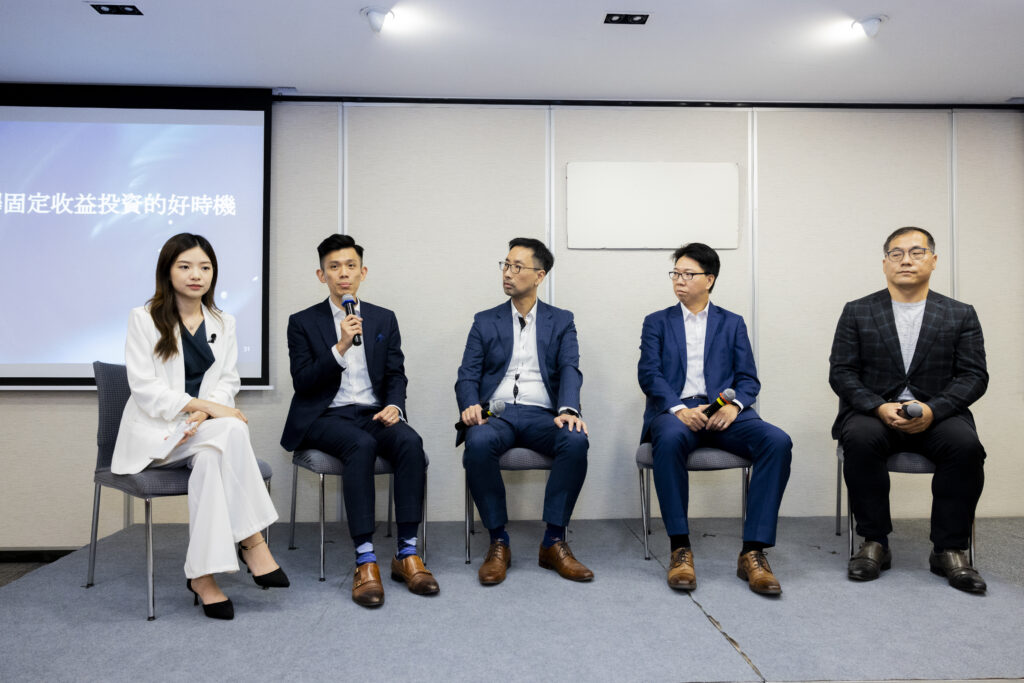 9 August 2023 – Syfe, headquartered in Singapore and one of Asia Pacific's fastest-growing and leading digital investment platforms, today announces the launch of Syfe Income+ in Hong Kong, a discretionary managed portfolio service that aims to provide investors with access to passive income opportunities, with target monthly payouts* ranging from 6.0% to 8.6%1 p.a. 
Syfe Income+ portfolios are designed and curated using best-in-class active funds managed by leading asset managers such as HSBC, Franklin Templeton and AllianceBernstein. Benefiting from these asset managers' market insights and time-tested investment approach built on decades of experience, this solution offers institutional grade fixed income strategies to help investors navigate unforeseen market conditions and rising interest rates with ease and flexibility, enabling them to optimize their income at a low cost.
The purpose of Income+ closely matches the needs of local investors according to a recent survey conducted by Syfe. Based on a survey and in-depth follow-up interviews, the findings revealed that financial freedom is a top priority amongst Hong Kong investors, with one-third of the respondents citing it as their overall financial goal. In terms of investment objectives, the majority continue to look for opportunities to earn interest income (64%), while 45% of them are aiming to preserve capital or beat inflation. Such results highlight the need for high-quality investment portfolios that help investors earn passive income while building their wealth over the long haul.
"In a market environment fraught with lingering uncertainties, persistent inflation and high interest rates, a diversified investment portfolio that tackles the diverse yet specific needs of investors is of utmost importance. Our ultimate aim is to empower investors with a regular stream of passive income by optimizing asset allocations and maximizing potential wealth, while effectively managing risks. Syfe is here to do just that — and do it well, with the unparalleled versatility and affordability of our holistic financial solutions," said Kevin Li, General Manager and Head of Hong Kong, Syfe.
Tailored fixed income portfolios for different risk appetites
To better cater to investors' individual risk appetite and meet their financial goals, Syfe Income+ consists of two uniquely tailored fixed income portfolios, namely Income+ Pure and Income+ Enhance.
Income+ Pure employs a strategy that focuses predominantly on globally diversified, high-quality bonds such as US Treasuries and investment-grade corporate bonds, geared towards those seeking a regular monthly income with a lower risk appetite. It offers target monthly payouts of 6.0%–7.0%1 p.a.
Income+ Enhance employs a strategy that focuses on credit to generate higher returns, which involves investing in higher-yielding, lower-rated bonds such as high-yield corporate bonds, in addition to global equities and other fixed income assets. With a target monthly payouts of 7.6%–8.6%1 p.a., it is tailored for those seeking a higher monthly income and potential long-term capital appreciation.
The Income+ portfolios have a minimum funding requirement of HK$10,000, and clients have the option to switch between receiving monthly payouts directly in their bank accounts or reinvesting the payouts, depending on their immediate financial needs.
Best-in-class institutional strategies at a fraction of the cost
Syfe's mission to offer best-in-class institutional strategies at a fraction of the cost is evident in its Income+ portfolios, which primarily use institutional share class funds or pass on 100% of the trailer fee rebate to significantly reduce the fees that investors typically pay to access such strategies. Together with an all-inclusive flat charge as low as 0.35% per annum, investors enjoy maximum flexibility and peace of mind, free from any lock-in periods, subscription fees or withdrawal penalties.
Moreover, constructed with actively managed funds domiciled in Hong Kong and Luxembourg, the Income+ portfolios help to reduce the impact of the performance of any single bond or asset class on the overall portfolios through exposure to a diverse basket of fixed income assets, while providing greater tax efficiency that could potentially save Hong Kong-based investors up to 30% in dividend withholding taxes.
"Our suite of Income+ solutions is the culmination of our proven expertise and our sustained commitment to democratizing access to institutional-level investment services. Our carefully curated portfolios prioritize flexibility and diversification, both of which are pivotal to addressing clients' financial needs and complementing wealth strategies over long and short periods. We will continue to evolve and innovate to lead the charge for next-gen financial solutions," commented Archit Parakh, Group Head of Risk and Head of Investments for Hong Kong, Syfe.
Notes to Editors:
1. As of 30 Jun 2023. Statistics are based on the weighted fund allocation within each portfolio. For more information, please visit https://www.syfe.com/hk/magazine/income-plus-investment-strategy-learn-more/.