Over the last few decades, passive investing has gained massive popularity through the proliferation of index funds and Exchange Traded Funds (ETFs). Through these assets, investors can gain instant diversification, and own a wide range of asset classes in an affordable and accessible way.
We are now introducing the next evolution of passive investing in Hong Kong with Direct Indexing. With this innovative technique, an investor can now directly own the individual stocks that form the ETFs in their portfolio. Direct Indexing eliminates the additional fees charged by ETFs and gives investors a transparent view of their holdings.
Direct Indexing was previously only available to institutional investors. Syfe is now making it possible exclusively for retail investors in Hong Kong through its proprietary technology platform. USDirect, Syfe's innovative direct indexing process, replaces the US index ETFs with individual US stocks in our core portfolios. Clients will be able to directly own 100 individual US stocks and replace the ETFs that track the overall US equities market. We will continue to use ETFs to track the non-US equity markets.
Syfe Core portfolios enhanced with US Direct Indexing
Syfe Core portfolios are built with the aim of maximising risk-adjusted returns over time, for one's essential financial goals. Our Core portfolios are well-diversified across stocks, bonds and gold with exposure to different sectors and geographies. These portfolios are further optimised by incorporating smart beta factors that enhance long term returns, reduce volatility, and improve diversification. The key difference between each Core portfolio is their exposure to stocks, bonds, and gold, which in turn determines their overall risk level.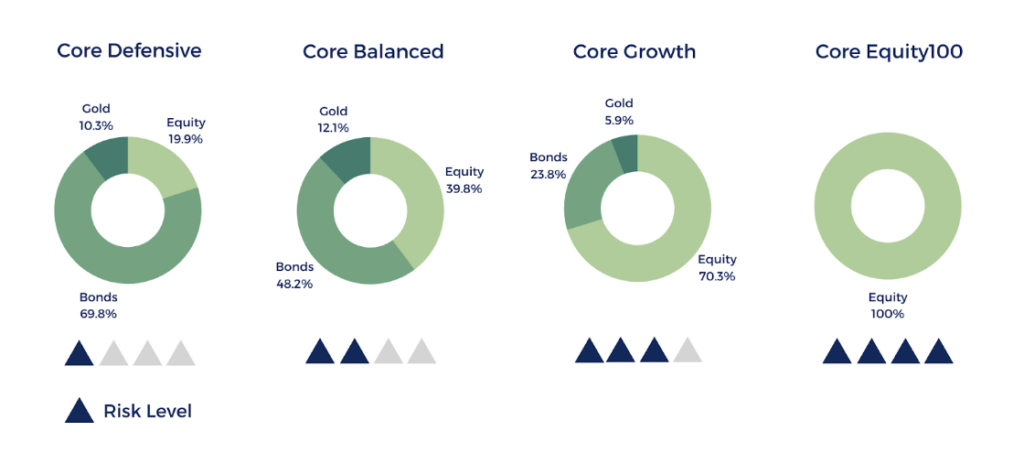 Syfe has enhanced these Core portfolios by applying our USDirect strategy to the US equity component of each of the Core portfolios, replacing US ETFs that track the overall broad US equity market. The weights of individual stocks will vary according to the portfolio selected.
USDirect will make up approximately 75% of Core Equity 100 with the remaining comprising of ETFs providing exposure to non-US equity. As Syfe Core Growth has a 70% allocation to equity, as compared to Syfe Core Equity100, which has 100% invested in equities, the allocation and weights of individual stocks held will be sized down proportionately.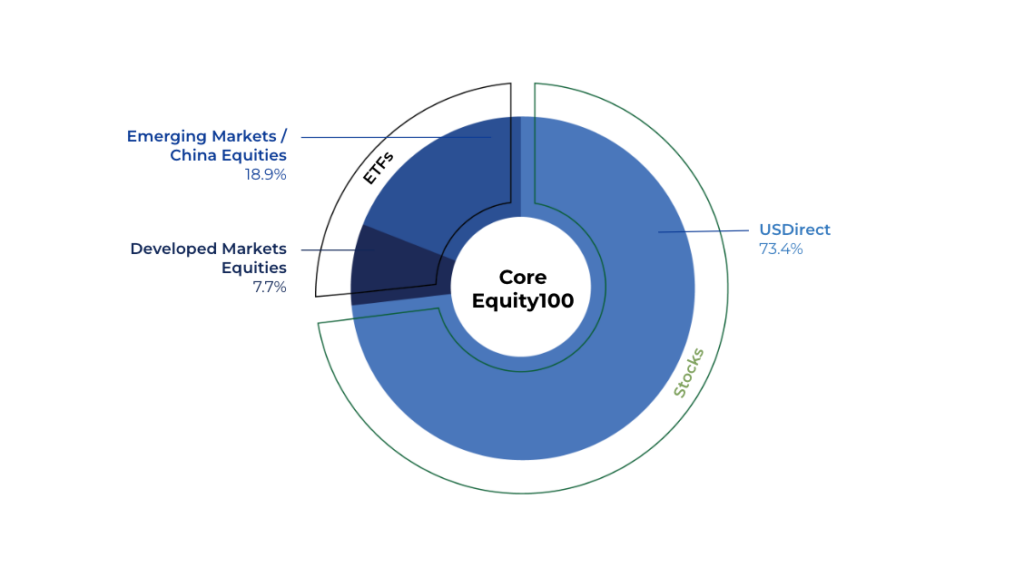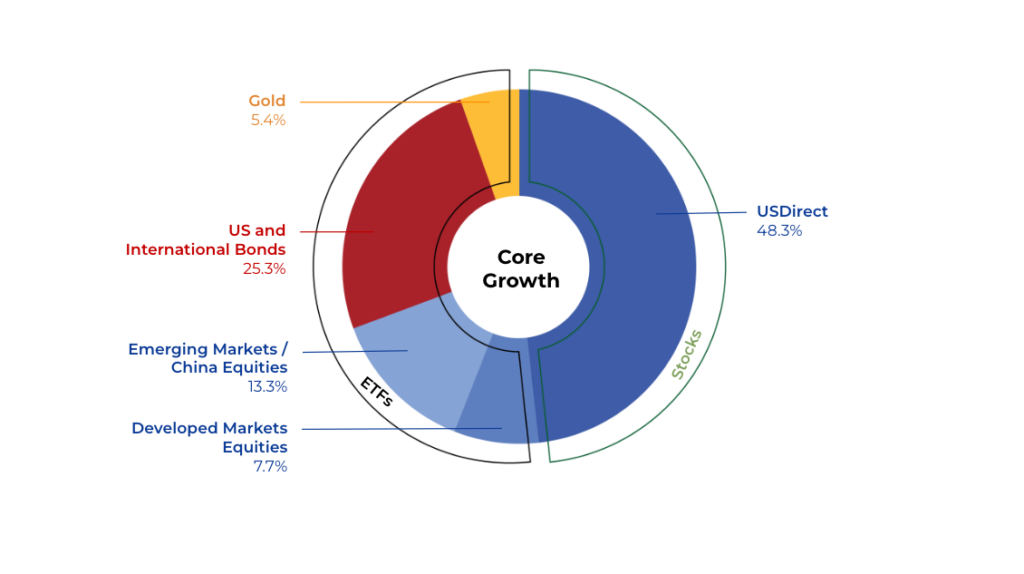 Understanding Syfe's USDirect Strategy
Using Syfe's USDirect strategy, Syfe Core portfolios invest directly into 100 stocks that best represent the US equity market.
Here's a closer look at the process:
Gain Market Exposure

Uses S&P 500 as a base to get broad US market exposure.

Smart Beta factors

Incorporates Value, Growth, and Min Volatility factors in the US Equity portion of Syfe Core portfolios

Optimisation

Enables the factors to be represented to get 100 top stocks that best represent our Core portfolio US exposure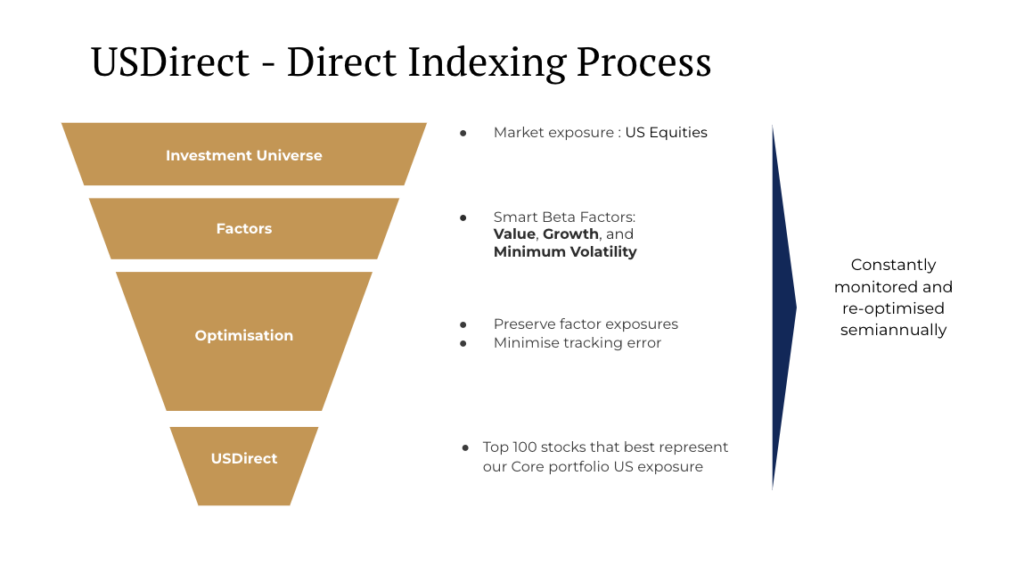 Similar to Syfe's approach to rebalancing for its Core portfolios, the USDirect portion of the portfolio is also re-optimised twice a year. During each semi-annual re-optimisation, the underlying index changes will be tracked and the portfolio will be adjusted accordingly by removing or including certain stocks from the portfolio.
Advantages of Direct Indexing
Greater transparency

Investors will know exactly what they own by directly holding the top 100 US stocks that best represent the US equity market.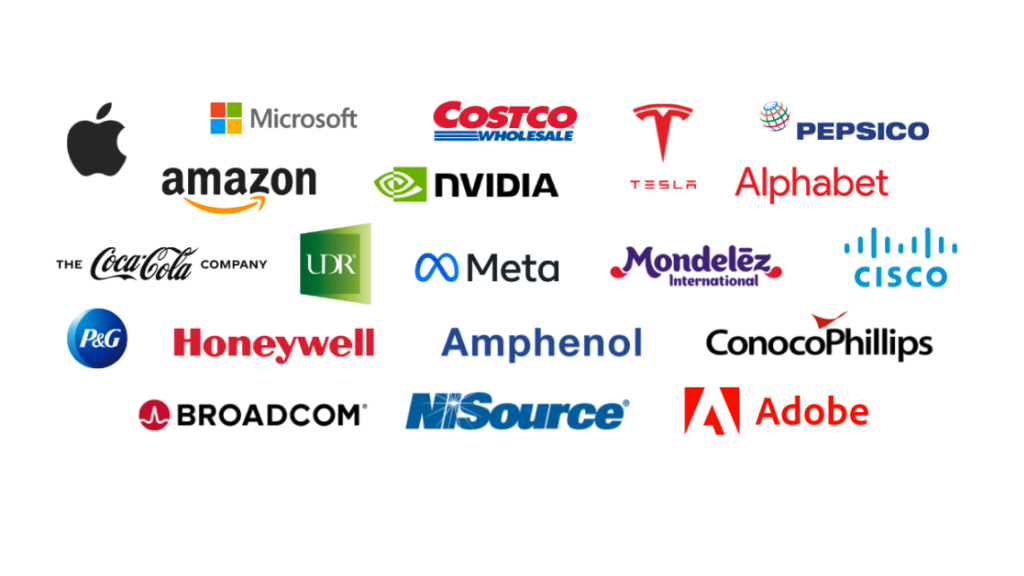 Cost saving

By directly holding the individual securities that make up an index (such as S&P 500), USDirect eliminates expense ratios at the ETF level. Investors will save on fees paid to the ETF provider for US equity holdings.

On average, an investor could be saving up to 90% on fees (excluding Syfe platform fee).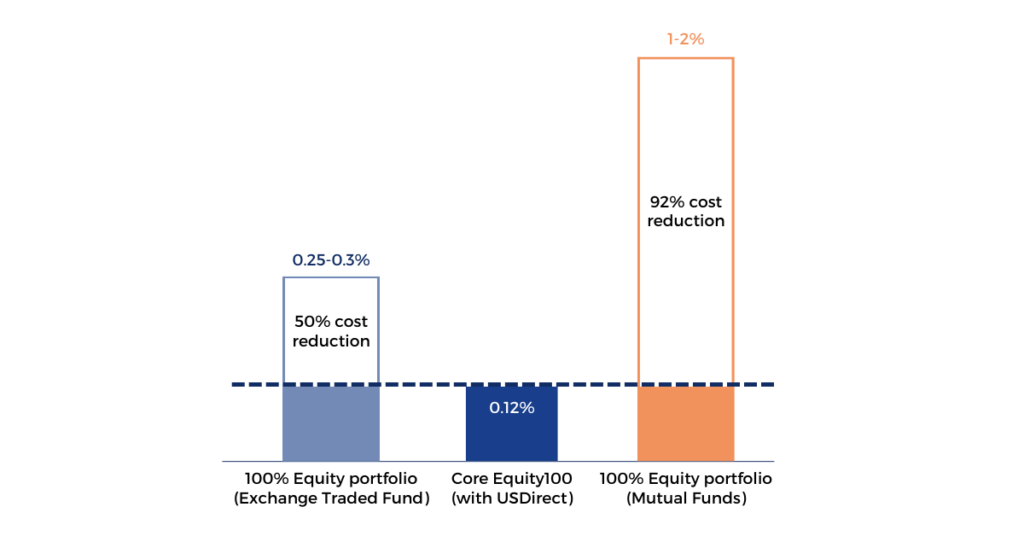 Reducing overlap of stocks

The same stock (Apple, Microsoft, Amazon) could be present in several US equity ETFs. By investing directly, overlaps between and among ETFs are reduced.
Summary
Syfe is a mission-driven company dedicated to simple, smart yet powerful investing guided by enduring principles that have withstood the test of time. Our focus will and always continue to be delivering institutional level investment offerings at a fraction of the cost, to best support our customers in meeting their financial goals; whether it is retirement, financial independence, children's education or buying a house.