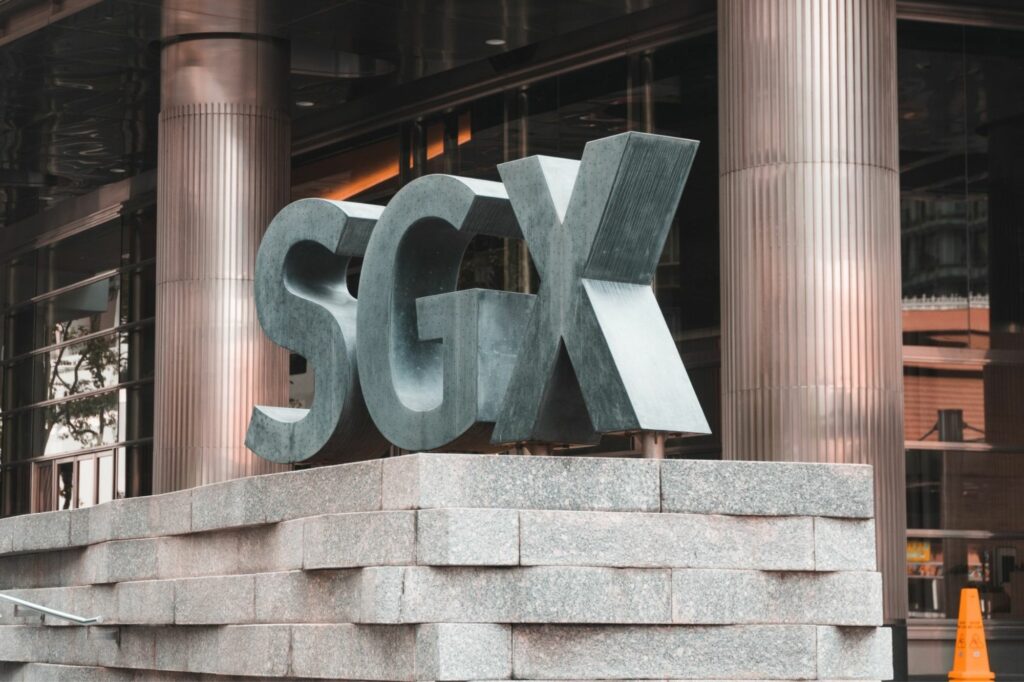 Singapore is one market that distinguishes itself from its counterparts due to its notable combination of high dividend yield, robust corporate earnings growth, and appealing valuations.
The inclusion of well-established companies with long business track records and firmly rooted business models is a key reason why investors continue to be drawn to the country's market.
According to The Business Times, nearly a quarter of Singapore's 100 most actively traded stocks recorded a double-digit percentage growth in daily trading turnover in comparison to the previous year.
In celebration of our nation's 58th birthday, we dive into five top traded local stocks on Syfe Trade that have significant growth potential that could greatly enhance the value of your investment portfolio.
1. DBS Group Holdings Ltd (SGX:D05)
Taking the number one spot on Syfe Trade is DBS Group Holdings Ltd. The largest bank in Singapore is well-loved among dividend-hungry investors due to its hefty dividend payouts.
The financial group announced record-high profits of S$2.69 billion in the second quarter of 2023, along with a 33% year-on-year hike in its quarterly dividends from S$0.36 to S$0.48 per share.
Source: Syfe; DBS. As of 17 Aug 2023.
2. Singapore Airlines Ltd (SGX:C6L)
Crowned as the world's best airline by Skytrax, it comes as no surprise that SIA Group would take the second spot as one of the most traded stocks on Syfe Trade.

Ever since COVID-19 travel restrictions had been lifted, there has been a surge in global travel – resulting in the airline reporting its highest-ever net profit of S$734 million in its 76-year history. The flag carrier's share price currently trades at S$7.22, a 32% increase year-to-date.
Source: Syfe; Yahoo Finance. As of 17 Aug 2023.
3. Oversea-Chinese Banking Corporation (SGX:O39)
Coming in third is Singapore's second largest lender, which continues to remain resilient through the first half of the year, reporting a 31% year-on-year growth in net profits for its second quarter earnings in 2023.
An interim dividend of S$0.40 per share was announced for the same quarter, making it a 43% increase compared to the interim dividend of S$0.28 from the year before.
Source: Syfe; OCBC. As of 17 Aug 2023.
4. Sembcorp Industries Ltd (SGX:U96)
The energy and urban development company reported a net profit of S$608 million in the first half of 2023, up 56% year-on-year.

With a proposed interim dividend of S$0.05 per share – a 25% increase from the first half of 2022, the blue-chip utility group's willingness to share profits with shareholders is one of the reasons why it remains as one of the top stock picks by investors.
Source: Syfe; Sembcorp. As of 17 Aug 2023.
5. United Overseas Bank Ltd (SGX:U11)
Local banks are amongst the most popular stocks due to their steady dividend payouts, hence why the last spot features Singapore's third-largest bank.
Amid global uncertainties, UOB continues to thrive due to Singapore's status as a financial safe haven, reporting net profits of S$1.42 billion in the second quarter of 2023. The bank declared an interim dividend of S$0.85 per share, which is a rise from last year's S$0.60 per share.
Source: Syfe; The Straits Times. As of 17 Aug 2023.
Top 5 Traded SGX Stocks
| | Net Profits* | Current Share Price | Dividends Per Share | Forward Dividend Yield |
| --- | --- | --- | --- | --- |
| DBS | $2.7B | $34.30 | $0.48 | 5.59% |
| SIA | $734M | $7.21 | $0.28 | 7.81% |
| OCBC | $1.7B | $13.16 | $0.40 | 6.14% |
| Sembcorp | $608M | $5.94 | $0.13 | 1.64% |
| UOB | $1.4B | $28.96 | $0.85 | 5.89% |
*Net profit data based on Q2 2023 numbers for DBS, SIA, OCBC & UOB, H1 2023 numbers for Sembcorp
Source: Respective firms' financial statements, Syfe, Yahoo Finance. As of 17 Aug 2023.
Data is based on the most traded stocks on Syfe Trade for the first half of FY2023.
As we commemorate Singapore gaining independence, we hope that these five companies that have continued to remain resilient despite market uncertainties will inspire you to look forward confidently in your investment journey.

Not sure where to park your money in 2023? Discover an array of global and home-grown stocks when you download the Syfe Trade app here.