The Central Depository (Pte) Limited (CDP) is a wholly owned subsidiary of Singapore Exchange (SGX) and provides integrated clearing, settlement and depository services for customers in the Singapore stock market.
All SGX-listed securities need to be held in the CDP. The CDP is regulated by the Monetary Authority of Singapore (MAS) and its purpose is to safeguard you against any brokerage failure.
It acts as a safety net where you can securely park any stocks, bonds or any securities listed on SGX that you own, including Singapore Government Securities such as the Singapore Savings Bonds.
Your SGX-listed securities with Syfe Trade are in a CDP sub-account created for you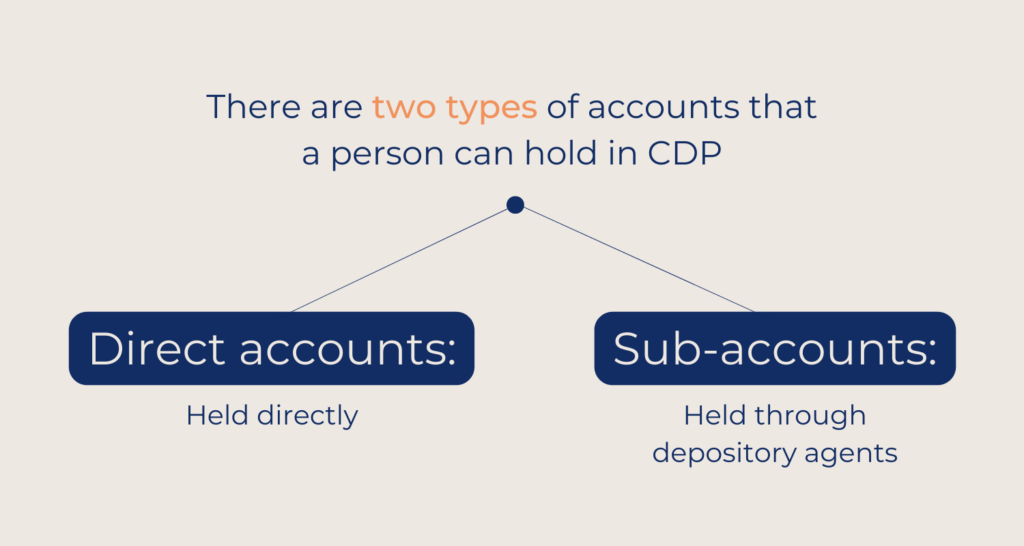 The SGX-listed securities you invest in on Syfe Trade are held through a sub-account that is created for you. Syfe works with a SGX approved broker to execute its SGX-listed trades, our broker is also a CDP-approved depository agent and maintains these sub-accounts with CDP on behalf of each client.
The MAS has regulated all capital markets services licence holders (which include depository agents, and brokers such as Syfe) to segregate their own assets from those of the clients, and also to ensure that client assets are held on trust for their clients. This protects your assets in the event of insolvency of the depository agents or brokers. The sub-accounts maintained with CDP also provides assurance that your shares are accounted for by the depository agent with the CDP, and held within the book-entry securities system maintained by the CDP.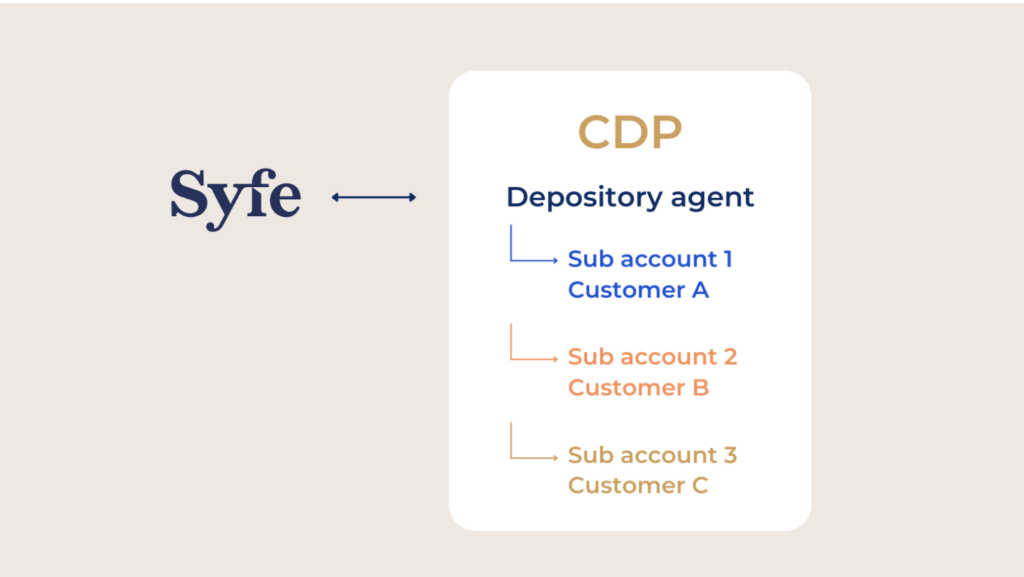 Most importantly, both direct and sub-account are governed by the CDP. Any one person is able to have both types of accounts, depending on the brokerage/s you use.
In the unlikely event that Syfe or our CDP-approved depository agent ceases operations, your investment holdings will not be affected as they are held on trust for you. They will be returned to the investors or transferred to another agent. Syfe's depository agent will ensure that all liabilities and obligations to all clients are fully discharged or provided for, and that proper arrangements have been put in place. In short, you remain the rightful owner of the shares that are in the CDP.
Little Difference Between Shares Held in Direct or Sub-Accounts in CDP
Securities in direct accounts are held directly by you, in your name. With direct accounts, you are able to aggregate all the SGX-listed securities bought across brokerages in one central place. Given that the CDP is not tied to a specific broker, investors can also liquidate their holdings with any brokerage firm of their choosing when they decide to sell.
Securities in sub-accounts are held by you but through depository agents. The clients' identities are only known to the depository agents, ensuring confidentiality and anonymity. CDP does not communicate or act on any instructions by sub-account holders. Instead, sub-account holders should work with their depository agents for any CDP related requests or instructions. As such, for sub-accounts, you can only sell holdings with the brokerage that you bought the securities with.
Therefore, besides the ability to aggregate and sell with the broker of your choice, there are little differences between shares held in direct and sub accounts in CDP.
Low fees, safety our key priorities
In addition to achieving the same security standards and being uncompromising on safety, Syfe is also able to offer fees that are less than 1/10 of the fees offered by traditional brokerages and we do not charge an added platform fee that many digital investments platforms do.
Since inception three years ago, Syfe has placed the safety of our customers at the center of what we do. We are regulated by the MAS and licensed under the CMS license No. CMS100837 for retail fund management after meeting all stringent standards set by MAS for financial and investment services companies. With this, investors can rest assured that every dollar invested through Syfe, is protected and safeguarded, as we work together with key partners such as the CDP to meet the highest safety standards for your money.