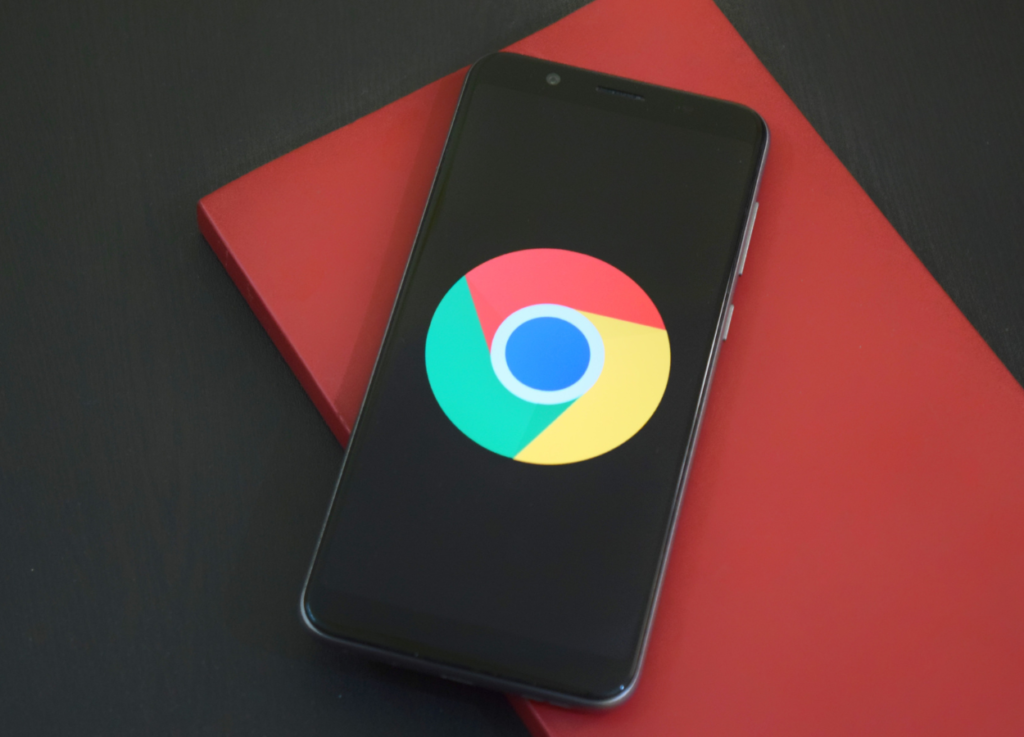 US stocks finished lower on Thursday after major banks such as JPMorgan Chase and Morgan Stanley reported weaker-than-expected earnings. High inflation continued to weigh on sentiment: The US consumer price index surged to 9.1% in June, higher than the forecasted 8.8%.
Federal Reserve officials may now weigh a 1% interest rate hike when they meet later this month to combat searing inflation. Previously, market watchers had anticipated either a 0.5% or 0.75% rate increase.
Here are this week's top movers.
Alphabet slows hiring
On Tuesday, Alphabet revealed that it's slowing down the pace of hiring and investments through 2023, ahead of the current economic headwinds. Moving forward, the Google parent is said to be focusing more on engineering and technical roles while becoming more entrepreneurial.
In the year-to-date, Alphabet's share price has fallen 24%. Despite its desirable long-term operating performance, many are concerned about its ad revenue amid the impact of a potential recession.

Alphabet will be joining other big tech companies such as Amazon when it conducts its first 20-for-1 stock split after market close today. Its last stock split was in March 2014.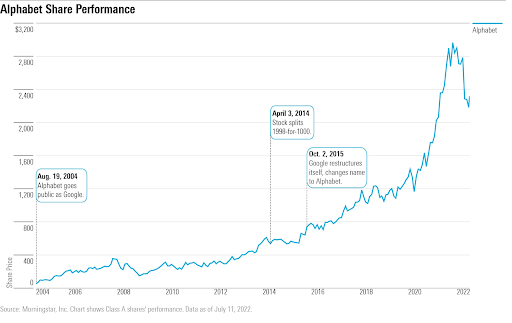 Netflix partners with Microsoft
Shares of Netflix dipped 1% yesterday following its partnership announcement with Microsoft to build its new ad-supported subscription plan that offers consumers cheaper alternatives amid soaring inflation.
Some analysts are speculating that Netflix might be hoping to get acquired by Microsoft considering Microsoft's lack of experience in the third-party ad tech business.
Earlier this year, Netflix announced plans to introduce an ad-supported tier by the end of 2022 after the streaming giant saw a sharp fall in its subscriber count. Google and Comcast's NBCUniversal were in the running to partner Netflix before Microsoft won the contract.
Twitter's legal battle with Elon Musk
Twitter shares have risen close to 13% over the past three trading sessions after it plunged on Monday when Elon Musk backed out from his $44B acquisition deal. The rebound comes after Twitter officially filed a lawsuit against Elon Musk to hold him to the buyout agreement.
Earlier in May, Elon Musk estimated Twitter had around 20% spam accounts despite Twitter's claim of 5%. Since then, he has been demanding more accuracy on Twitter's SEC filings.
Musk's initial buyout offer values Twitter at $54.20 a share – a more than 30% premium over its current share price. Many speculate that Musk's termination is an attempt to void the buyout during a bear market.
In this week's podcast episode, we discussed 5 possible ways the chaotic saga could end between the two companies and what is Twitter's outlook ahead of the legal battle with Elon Musk.
Alibaba investigated for data heist
Alibaba was called in by China authorities probing a data theft report yesterday. US-listed shares of Alibaba tumbled close to 5%, while JD.com and Baidu were down 1% and 2% respectively on Thursday.
Alibaba's cloud platform hosted in Shanghai was reportedly using outdated systems without a password setting. The Chinese e-commerce giant was also hit with regulatory fines for failing to comply with China's anti-monopoly rules on the disclosure of transactions earlier on Monday, alongside other China tech companies such as Tencent. Alibaba was fined $372,000 for 28 violations.
Many Chinese stocks have been pressured this week due to new Covid-19 lockdown regulations over the past weekend. For instance, Macau casinos have been forced to suspend their activities amid rising outbreaks, which can potentially disrupt the Chinese economy.
PepsiCo Fizzes Higher
PepsiCo reported better-than-expected second quarter earnings on Tuesday. Earnings of $1.86 per share came in higher than consensus estimates of $1.74 per share. Overall group revenues rose 5% to $20.2 billion, exceeding analyst estimates.
The Doritos maker raised its revenue outlook for 2022 on Tuesday as consumers' demand for its snacks and sodas remained robust despite its price hike to curb ongoing inflation.
However, Pepsi's margin shrank as it faced higher freight and commodity costs. The company also received a hit of $1.2 billion for the quarter related to the Russia-Ukraine war. Sales have been paused in Russia except for essential items such as baby formula, while some of its Russian juice and dairy brands may be discontinued.