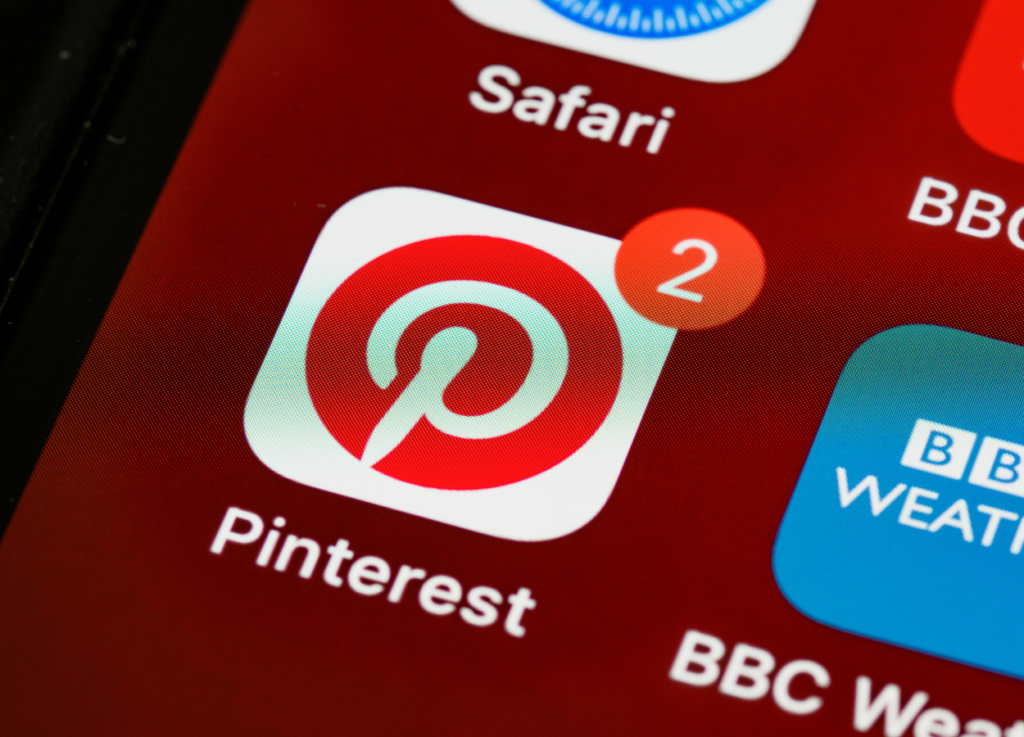 The S&P 500 just notched its best month since November 2020. The index surged 9.1% in July on the back of solid corporate earnings from companies like Amazon and Apple.
Ready for another week of earnings results? This week, companies like Pinterest, Alibaba, Uber, and Paypal will report their second-quarter earnings.
Here's what to watch.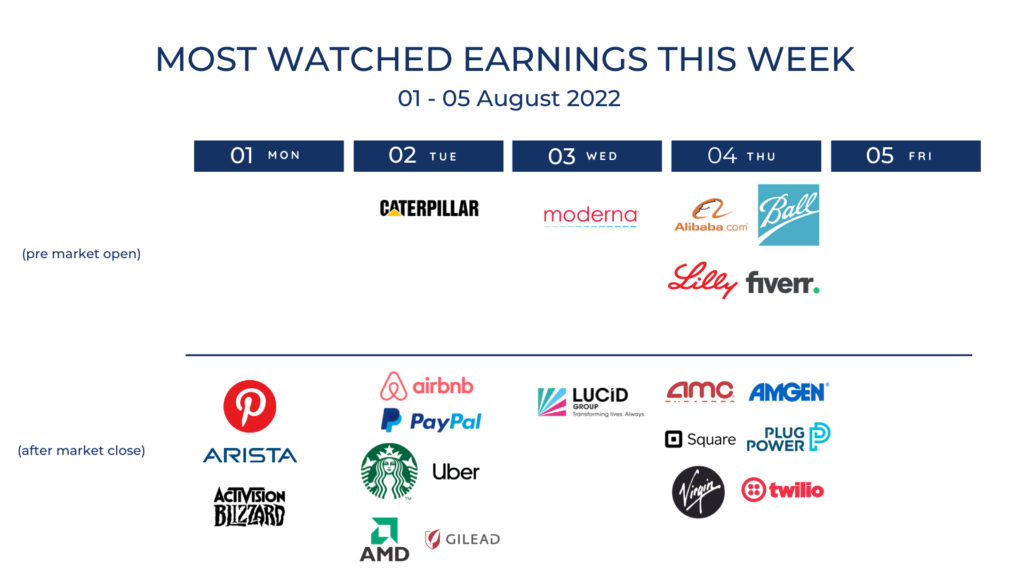 Pinterest earnings (Monday)
Pinterest is scheduled to announce its earnings results after the market closes on Monday, 1 August. Analysts estimate the visual discovery engine to announce earnings per share of $0.18 (down 28% year-over-year) and a revenue estimate of about $670 million (up 8.8% year-over-year).
In late June, Pinterest co-founder Ben Silbermann stepped down from his CEO position, and former Google commerce executive, Bill Ready, took over. Separately, Elliott Management accumulated a stake of over 9% in Pinterest, signaling a sign of confidence in Ready's ability to better monetize the company's user base.
Uber earnings (Tuesday)
Uber Technologies is due to report its quarterly results on Tuesday, 2 August. Analysts forecast the gig-economy company to report estimated earnings per share of -$0.26 (a decrease of 144% year-over-year) and revenue to reach $7.4 billion (up 88% year-over-year).
In the first quarter, Uber grew 136% in revenue year-over-year to $6.9 million but missed the expected earnings per share of -$0.41 at -$3.03. Losses were caused by a $5.6 billion headwind from the company's equity investments, such as the unrealized losses associated with Uber's shares in Grab, Aurora, and Didi.
That said, Uber could potentially recuperate from its losses. The company recently announced new features for its grocery delivery business, including live order tracking and after-hours ordering. These updates will be rolled out this summer for US consumers.
PayPal earnings (Tuesday)
PayPal is projected to report its Q2 results this Tuesday with earnings of $0.86 per share, a decline of 25% year-over-year. Quarterly revenue is expected at $6.7 billion, up 8.7% from last year. Year-to-date, shares of PayPal have lost over 50% of their value, being one of the worst-hit technology stocks after its former parent eBay moved payments away from PayPal's platform and more consumers returned to brick-and-mortar stores.
Recently, PayPal joined other competitors such as Apple in the buy now, pay later (BNPL) market and expanded beyond its "Pay in 4" installment program which launched in 2020. "PayPal Pay Monthly" is designed to allow more flexibility in its payment method by breaking down the total costs into monthly payments over a 6 to 24-month period. Despite notable BNPL firms such as Affirm and Afterpay, PayPal has processed over $15 billion in global BNPL Total Payment Volume (TPV) since Q1 2020.
Moderna earnings (Wednesday)
The biotechnology company closed last Friday with a nearly 4% lift following its supply deal of 66 million doses of the boosted version of its Spikevax vaccine with the US government, outpacing S&P 500 index. However, shares of Moderna tumbled 35% year-to-date due to the weakened Omicron wave of virus, despite rallying during the pandemic.
For the second quarter, analysts forecasted Moderna's earnings per share to come in at $4.55 (down 29.6% year-over-year), while revenue is expected to reach $4.07 billion, a decrease of 6.6% in yearly growth. The company will be releasing its quarterly earnings on Wednesday, 3 August. 
Therapeutic Goods Administration recently approved Moderna's pediatric dose for young children which is less concentrated than its adult vaccine. The upcoming Q2 earnings will likely provide insights into whether the pharmaceutical giant can perform well for its direct sales to pharmacies amidst increased demand for strain-specific vaccines.
Alibaba earnings (Thursday)
Chinese e-commerce giant will be releasing its quarterly results on Thursday, 4 August. Analysts expect earnings per share of $1.52, a 41% decrease year-over-year, while revenue is estimated at $30 billion, a decrease of 7.2% as compared to last year.
Earlier this year, Alibaba reported its fiscal Q4 ended 31 March which beat earnings and revenue estimates, driven by better-than-expected sales in China's domestic e-commerce market. The company reported adjusted earnings of $1.55 per share on revenue of $32.2 billion, a 9% increase from a year-ago period.
US-listed shares of Alibaba have been hammered over the past week. New regulatory concerns arose following the departure of some Ant Group executives from Alibaba Partnership, a group that can nominate the majority of Alibaba's board. Jack Ma is also reportedly planning to give up control of Ant amid the ongoing restructuring of its financial structure.
Additionally, Alibaba was added to the US Securities and Exchange Commission's delisting watchlist last Friday for not meeting audit requirements. The company now joins more than 270 firms on the watchlist, including JD.com and Pinduoduo.
Alibaba now plans to convert its secondary listing in Hong Kong to a primary listing, which will allow it to gain access to Stock Connect. The platform is linked with Shanghai and Shenzhen exchanges, making it easier to attract investors in China.
Liftoff with Syfe and Win a Trip to Greece This Summer!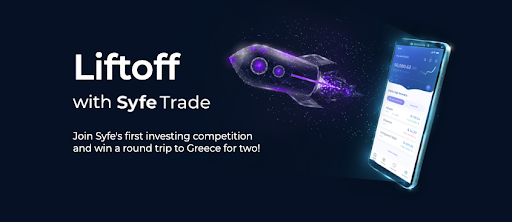 Want to win a trip to Greece this summer? Join Liftoff, Syfe's first investing competition made for everyone! More details can be found here: https://invest.syfe.com/sg/trade/campaign/liftoff/
Want to trade during earnings season?
You can buy or sell stocks using Syfe Trade, a brokerage platform for US stocks and ETFs. Syfe Trade allows you to buy fractions of a share ie. you can invest as low as US$1 in Moderna instead of buying one total share at its current share price of US$164.09 (SGD$226.26)!

If you want to make the most of your trading dollars, consider using Syfe Trade. Simply download the Syfe app and sign up for your account using Singpass today to get a welcome gift of S$60. Remember to enter the code "TRADENEW" when creating your account. Fund your account with a minimum of S$2,000 and make your first trade in order to claim your welcome offer. Additionally, you can enjoy free trades every month, on top of no platform fees and minimum charges.
*Earnings estimates and revenue projections sourced from Yahoo Finance as of 1 August 2022. This article has not been prepared in accordance with legal requirements designed to promote the independence of investment research and as such is considered to be a marketing communication. This article is not financial advice. The Monetary Authority of Singapore has not reviewed this advertisement.