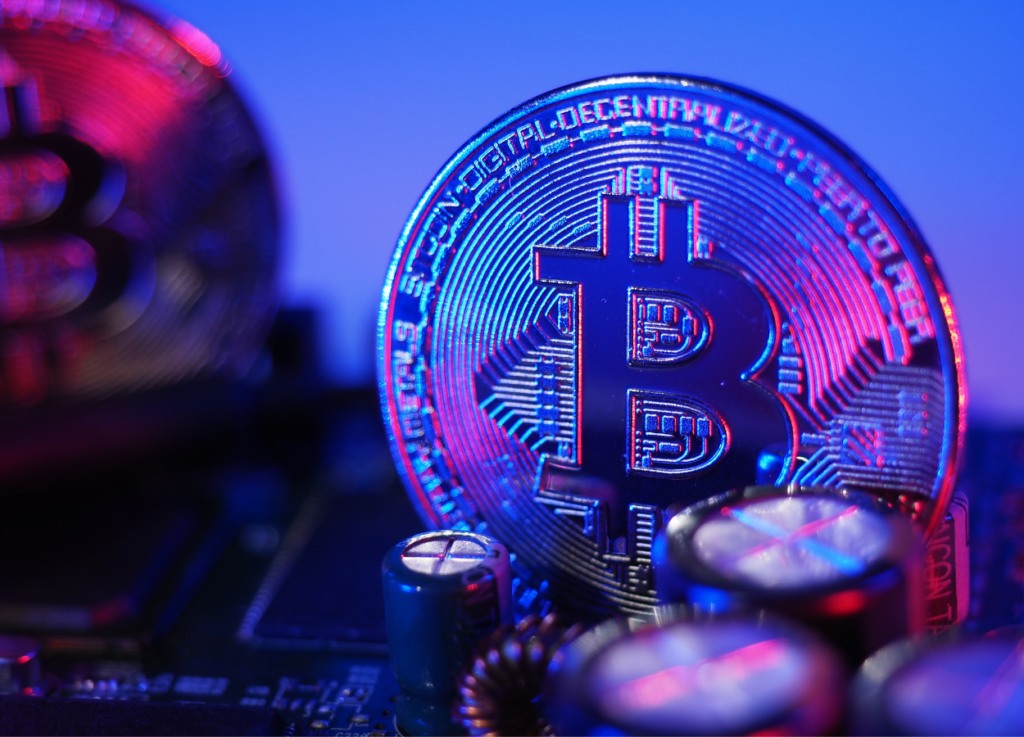 US stocks finished higher on Thursday as multiple sectors notched gains. Investors will be assessing the June employment report due out today for indications that job and wage growth may have peaked. This could suggest that inflation pressures are slowly easing.
Here are this week's highlights.
Why Coinbase rose this week
On Wednesday, crypto exchange operator Coinbase was downgraded from Overweight to Neutral by Atlantic Equities and had its price target cut from $95 to $54 following concerns about the company's inability to attract long-term talents. The investment firm also cut its net revenue estimate for Coinbase by more than 50% for fiscal years 2023 and 2024.
After a brief dip, shares of Coinbase rebounded on Thursday, alongside the price of Bitcoin, the world's largest cryptocurrency. Bitcoin rose above US$21,000 for the first time in over a week yesterday, tracking gains in equity markets.
Shares of other crypto stocks rose on Thursday too. Coinbase jumped 11%, Bitcoin buyer MicroStrategy rallied 17%, and crypto bank Silvergate Capital gained 6%.
Bitcoin's price recovery comes amid turmoil in the broader crypto industry. Several crypto firms have filed for bankruptcy while many others have frozen withdrawals in recent weeks, as we discussed in our latest podcast episode.
Why Amazon stock climbed
Amazon closed up 2% higher yesterday after striking a deal with GrubHub for its US Prime members to use its food delivery services with no delivery fees.
This is a win-win for both Amazon and GrubHub. The partnership is an inexpensive way for Amazon to re-enter the meal delivery business while GrubHub could gain new customers.
As part of the deal, Amazon now has the right to buy a 2% stake in Grubhub. Should they bring GrubHub enough new customers, they will have the right to buy an additional 13% of the company.
Shares of GrubHub rivals Uber and Doordash fell about 4% and 7% respectively after the deal was announced.
Why Tesla stock went up
Earlier this week, Tesla reported a fall in its deliveries for the first time in two years. Tesla delivered about 255,000 vehicles in the second quarter, down about 18% from the first quarter.
According to estimates by industry experts, Tesla lost 50,000 to 70,000 units in production due to the two-month lockdown in Shanghai. Supply chain issues at Tesla's new factories in Texas and Germany also hurt production.
Even so, Tesla is up nearly 9% this week, buoyed by the broader market rally.
As Tesla struggles with supply chain snags, other electric vehicle (EV) makers are catching up. On Wednesday, Rivian announced that they delivered 4,500 vehicles in the second quarter – almost four times more than the first quarter – due to a ramp-up in production and robust demand.
Rivian shares are now up 22% over the past five days. However, the stock has still lost almost 70% of its value this year.
Will Warren Buffett buy Occidental Petroleum?
Shares of Occidental Petroleum closed 4% higher yesterday following news that Warren Buffett's Berkshire Hathaway now owns almost 19% of the oil company.
Berkshire Hathaway revealed on Thursday that it bought another 12 million shares of Occidental this week. Their growing stake has fuelled speculation that Warren Buffett might eventually acquire all of Occidental.
Occidental's share price has surged 98% in the year to date, pushed up by rising oil prices and Berkshire Hathaway's investments in the company. Warren Buffett's conglomerate has invested in diverse companies over the years, including Apple, Coca-Cola, and See's Candies. The latter is a small, 100-year old candy maker that Buffett has described as his "dream business".
Why GameStop rose yesterday
GameStop shares jumped 15% on Thursday after the company announced a four-for-one stock split.
The video game retailer was a meme stock favourite last year but retail interest has faded amid the current market selloff.
Stock splits often give stock prices a short-term boost, but don't change a company's fundamentals. Apart from GameStop, other companies that have announced stock splits this year include Amazon, Alphabet, and Tesla.