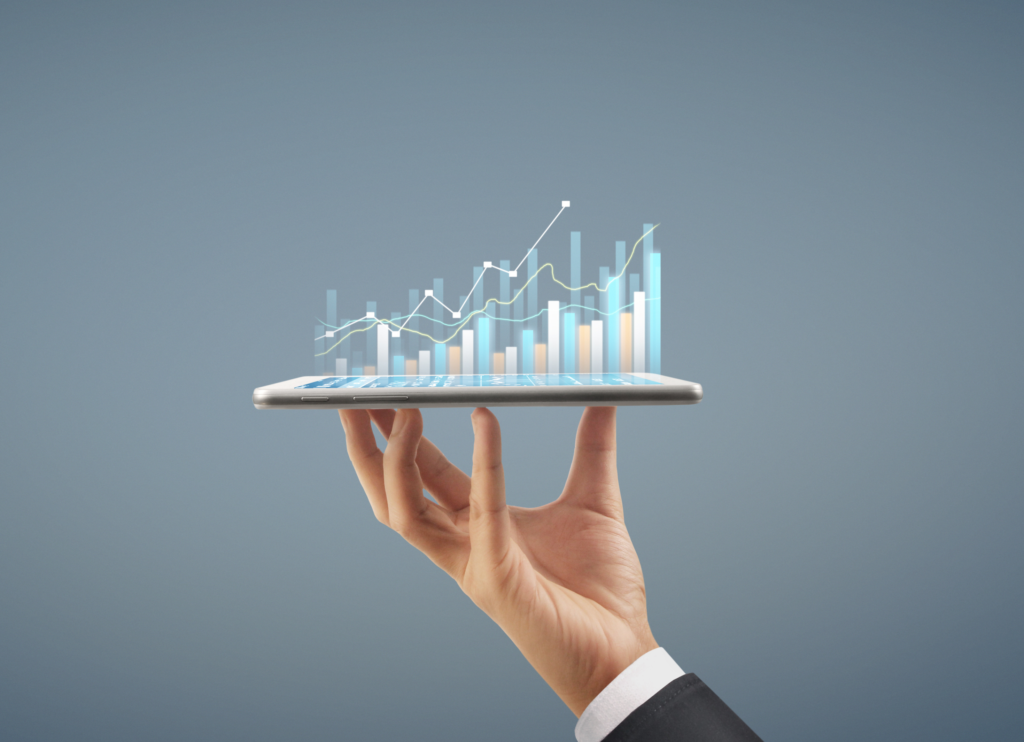 As exchange-traded funds (ETFs) rise in popularity, innovative thematic ETFs have emerged, allowing investors to capitalise on the hottest trends such as artificial intelligence, cloud computing and healthcare innovation.
Thematic ETFs are an easy way to add certain themes or exposures to your portfolio without the risks of trying to pick specific stocks. With just one ETF, you get diversified exposure to a broad range of stocks that represent your preferred theme.
Want to add thematic ETFs to your portfolio? You can do so through the Syfe Select Custom platform. Pick your preferred thematic ETFs and start investing with no brokerage fees and no investment minimums!
Here are five ETFs from Syfe Select's trending ETF list that may be worth looking into. The list holds 25 top ETFs representing the most popular investment themes right now.
Robotics & AI
From robotic automation in the industrial space to autonomous vehicles and drones, the proliferation of robotics and artificial intelligence (AI) has disrupted and transformed multiple industries.
Global X Robotics & Artificial Intelligence ETF (BOTZ) is a targeted play on companies that stand to gain from the increased adoption of automation, robotics and AI.
Its top five holdings are: Keyence, Intuitive Surgical, ABB, Nvidia, and Fanuc.
BOTZ has enjoyed a 16.2% annualised return in the last three years, as of 30 July 2021.
Cloud computing
According to a report by the World Economic Forum (WEF), 80% of the technologies that will change the way we live and work will soon be cloud-based. By 2025, the value of cloud computing is projected to grow to US$623 billion.
Global X Cloud Computing ETF (CLOU) is one of the few ETFs that offer targeted exposure to cloud computing, which is essentially the delivery of on-demand services such as data storage and computing power over the Internet.
Its top five holdings are: Paylocity, Zscaler, Paycom Software, Shopify and Dropbox.
CLOU generated 26.1% annualised return in the past year, as of 30 July 2021.
Semiconductors
Semiconductors can be said to be the brain behind many innovative technologies. From cars to mobile phones, computers to MRI scanners, they're technology enablers for a wide range of industries.
Hampered by the COVID-19 pandemic, production of semiconductor chips has lagged even as chip demand surged on the back of strong demand for consumer electronics. The world is now facing a global chip shortage which could last two more years, according to Intel CEO Patrick Gelsinger. This could mean buoyant sales growth for the global semiconductor industry.
VanEck Vectors Semiconductor ETF (SMH) invests in 25 semiconductor companies from around the world, providing a well-balanced and broad exposure to the semiconductor industry.
Its top five holdings are: Taiwan Semiconductor Manufacturing, Nvidia, ASML, Advanced Micro Devices, and Qualcomm.
SMH has generated a 37.3% annualised return over the past three years, as of 30 July 2021.
Genomic revolution
Genomic advancements hold much promise for the future of healthcare. Doctors may be able to rely on genomic data to personalise treatment plans for different individuals; more diseases can be diagnosed and treated than ever before.
ARK Genomic Revolution ETF (ARKG) gives investors the opportunity to invest in companies working on technologies such as CRISPR gene editing, genome sequencing, targeted therapeutics and stem cells.
Its top five holdings are Teladoc Health, Pacific Biosciences, Exact Sciences, Regeneron Pharmaceuticals and Vertex Pharmaceuticals.
ARKG has enjoyed a remarkable 44.9% annualised return over the last three years, as of 30 July 2021.
Esports
Esports are now a mainstream phenomenon. Activision Blizzard holds competitive leagues for its "Call of Duty" game. Tencents has a "League of Legends" competition.
According to Newzoo estimates, the global audience for esports is set to grow from 495 million in 2020 to 646 million in 2023. Much of this growth will be powered by rising mobile penetration and the increase in digital entertainment demand.
VanEck Vectors Video Gaming and eSports ETF (ESPO) is one of the earliest ETFs to target companies involved in the video game and esports industry.
Its top five holdings are Nvidia, Advanced Micro Devices, Tencent, Sea, and Nintendo.
Launched in 2018, ESPO generated a 20.3% annualised return in the last year, as of 30 July 2021.
This article is for information purposes and does not constitute financial advice. This is not an offer, recommendation or solicitation to buy or sell any products. This advertisement has not been reviewed by the Monetary Authority of Singapore.