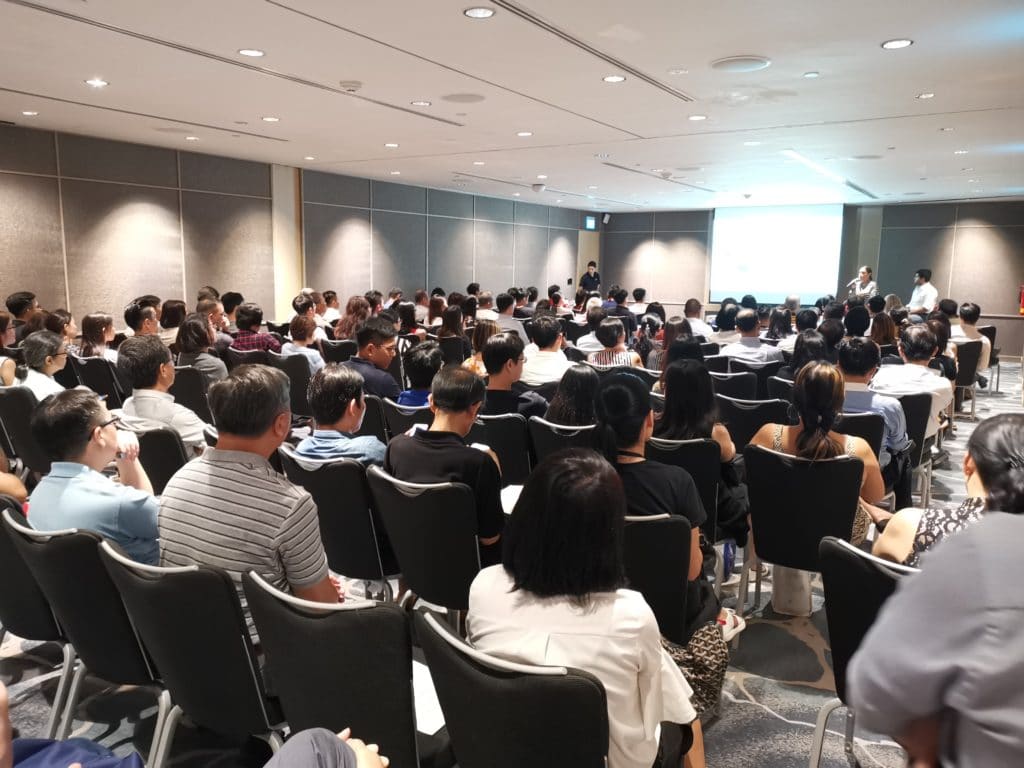 Did you know that by 2023, global Exchange Traded Funds (ETFs) assets could reach US$12 trillion? With that money, you could buy Apple 12 times over. Or if you're feeling generous, buy everyone in the world the new iPhone 11 Pro, and still have hundreds of billions left to spare.
Clearly, there is a reason why ETFs have exploded in popularity and are poised for even more phenomenal growth. Between 2009 and 2017, total outflows from actively managed US equity funds totaled US930 billion while total inflows into US equity ETFs surged to US$848 billion. This shift not only cements ETFs' status as one of the most popular investment vehicles, but also underscores their potential as an effective wealth-building tool.
That was the basis of our recently concluded BlackRock X Syfe: Create Wealth With ETFs seminar, jointly conducted by Ms Georgina Mitchell, a member of the iShares Asia ex Japan Distribution team at BlackRock, and Mr Dhruv Arora, founder and CEO of Syfe. Over 150 people attended the seminar where they learned tips on building a profitable ETF portfolio and engaged in a lively discussion with Georgina and Dhruv during the Q&A session.
Here are the key takeaways from our event:
Asian investors are uniquely positioned to tap into the global ETF market
"European and US investors are often limited to their domestic ETF markets but Asian investors are free to purchase ETFs globally. This gives them a unique advantage in choosing the best ETFs worldwide without restrictions."
This observation from Georgina reflects the plentiful opportunities Asian investors have to apply ETFs to a growing list of asset classes and portfolio functions. They are in the perfect position to take advantage of the key ETF benefits of low cost, excellent liquidity and instant diversification.
A good ETF manager should have the ability to deliver the index performance
A well-managed ETF minimises both tracking error and tracking difference to deliver accurate index performance. Tracking difference is the key metric investors should use to evaluate how well an ETF is performing. Most ETFs aim to deliver very similar returns to the index they track and tracking difference is the return difference between the ETF and its underlying index over a given time period, as illustrated below. Tracking error meanwhile is the volatility (as measured by standard deviation) of that return difference.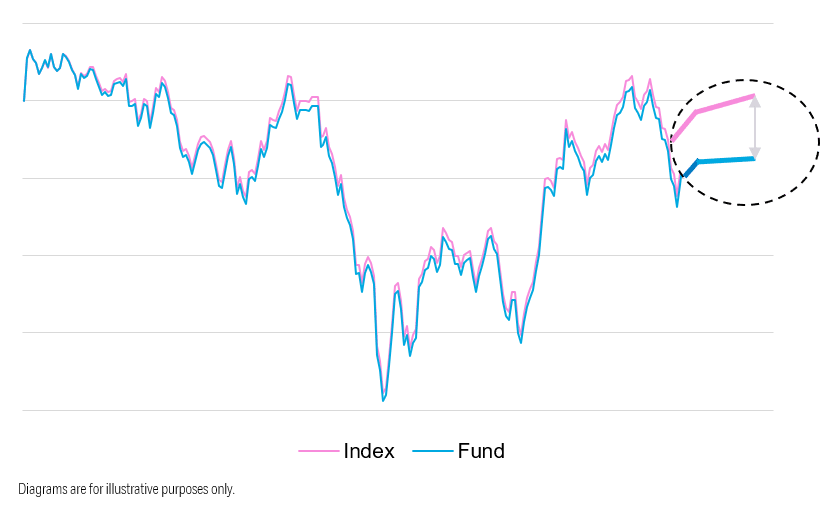 Take note of ETF Total Cost of Ownership (TCO)
Assessing the cost of an ETF requires investors to look beyond Total Expense Ratio (TER) and take an approach called Total Cost of Ownership (TCO).

ETFs are the ideal tools to create a well-diversified portfolio
A well-diversified portfolio is the key to long-term wealth. But rather than buying dozens of securities to create a diversified portfolio, investors can use ETFs to gain instant diversification with just one transaction. If you buy the SDPR S&P 500 ETF, you are effectively investing in 500 top US companies with just a single ETF.
For even easier diversification, Syfe offers ETF-based portfolios designed to provide the best return for your risk profile. Each Syfe portfolio is built with low-cost, global ETFs that provide exposure to multiple asset classes covering more than 20 sectors. Using our proprietary Automated Risk-managed Investing (ARI) methodology, we create new portfolios every day for each investor's individual risk profile. ARI then monitors your portfolio round the clock to keep your portfolio risk in line with your desired risk level.
The bottom line
ETFs are not as complicated as they may seem. Georgina described them as a combination of the best aspects of mutual funds (aka unit trusts) and stocks to create a truly innovative offering, just as how Netflix combined traditional content production with the scale and distribution of a digital platform to produce a wonderful service.
If you think ETFs are the right investment for you, try out Syfe's risk assessment tool today to receive a personalised recommendation on how your ideal ETF portfolio should look like.