Two years ago, Syfe was launched with a simple, yet challenging mission to make investing more accessible for everyone. Our goal was to help our customers achieve financial freedom with greater financial inclusivity: no minimum investment, no lock-in periods, and low fees while offering world-class fully managed portfolios.
Today, our mission remains unchanged.
Our customers trust us to do right by their money and to do the same for their friends and family. Even in 2020, our user base grew by 20 times and almost half of our new customers were referred by existing users.
Our diverse portfolio offerings have clearly resonated; we now have customers ranging from 18 to 93 years old, and across 42 countries worldwide.
The milestones we've achieved over the past two years are a celebration of you – the customers who trust our products, and the great team we've assembled at Syfe.
Here are my favourite highlights.
7 portfolios
You wanted more choices. So, we delivered.
After rolling out our REIT+ and Core Equity100 portfolios in 2020, we followed up with Syfe Cash+ in January this year. Offering 1.5% p.a. projected returns, we created it to meet your need for a smarter cash management product.
Update: Syfe Cash+ has revised its projected return to 2.3% p.a. in 2022.

In March, we launched the Core portfolio series to complement your wealth goals and help you implement a core-satellite investing strategy.
Looking ahead, stay tuned for more exciting portfolio developments! We'll continue to listen and learn from you to deliver offerings that fit your goals.
94 employees
From 15 employees when we launched two years ago, we've grown to nearly 100 Syfers today. We may come from 8 nationalities and counting, but we're united in the same mission.
Our expansion won't stop here. We're looking for more talented people to join us as we seek to make investing better. Sounds interesting? Check our our hiring here.
Best Digital Wealth Advisory
Winning the award for the Best Digital Wealth Advisory solution at the DigFin Group Innovation Awards 2021 is a testament to our team's determination and drive to bring innovative investment products to all Singaporeans.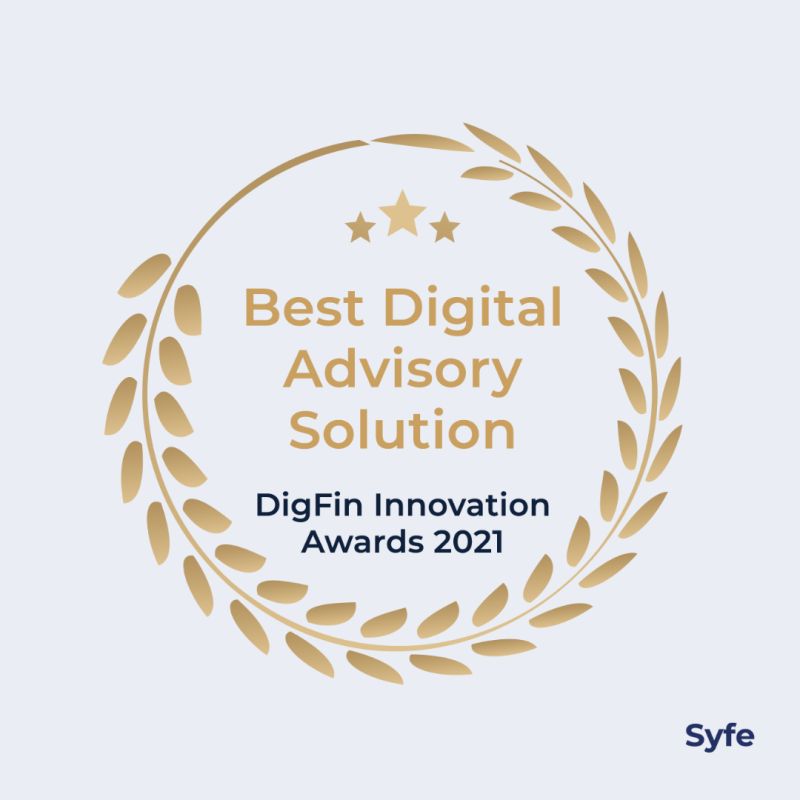 Products such as our REIT+ portfolio, launched in collaboration with SGX, embody our goal of providing relevant and accessible solutions for everyone.
I'm proud of what we've achieved. But we won't be resting on our laurels. In the months ahead, we'll continue to work tirelessly towards making investing better and more accessible for all.
A new and improved Syfe app
The majority of our customers now invest "on the go" with our Syfe app.
If you haven't already downloaded it, do check it out. We designed it to make investing easier and faster for our customers. It only takes a few minutes to set up and you can make your very first investment through PayNow.
Beyond that, we wanted to make your investing experience richer. Our app users can check out research guides, catch past webinars, and hear from our wealth experts in a series of "Ask Syfe" videos.
Syfe Private Wealth management
This is a fairly new but very exciting service we've launched for those individuals who require a more bespoke approach. Our wealth advisors will work with you to create a custom financial plan based on your specific goals. You'll also get access to non-retail investments such as Institutional- and Accredited Investor- only offerings.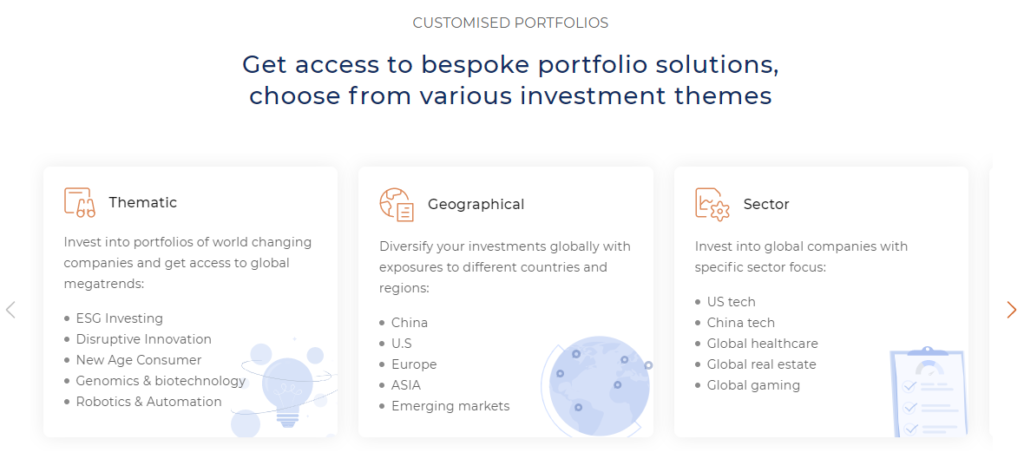 If you're looking to invest $500,000 or more, our dedicated team of advisors is here to help you achieve your financial goals. Schedule a call with them here or write to us at privatewealth@syfe.com.
What's next for us
We have come a long way since our launch back in July 2019. This is a result of the trust that our customers have in us and down to the efforts of our Syfe team who are working hard each day to make investing better for all!
What do we do next? Well, we're staying true to our mission. We're going to introduce more powerful offerings; give people more options and assistance to grow their wealth; and equip more people with the right financial knowledge.
We can't wait to see what the next two years will bring, and we're excited to be growing together with you on this journey.
Sincerely,
Dhruv Arora
Founder & CEO, Syfe