Not Quite Peak
Inflation remained stubbornly high in the latest August inflation report, despite falling energy prices. Stocks sank on Tuesday, with the S&P 500 tumbling more than 4%, the largest one day drop since June 2020.
Over the week, S&P 500 fell more than 5% on fears that the Fed would still need to keep on its path of tightening for a sustained period of time. The market is expecting a hike of 75bps next week and a subsequent 50bps hike (vs 25bps) in November.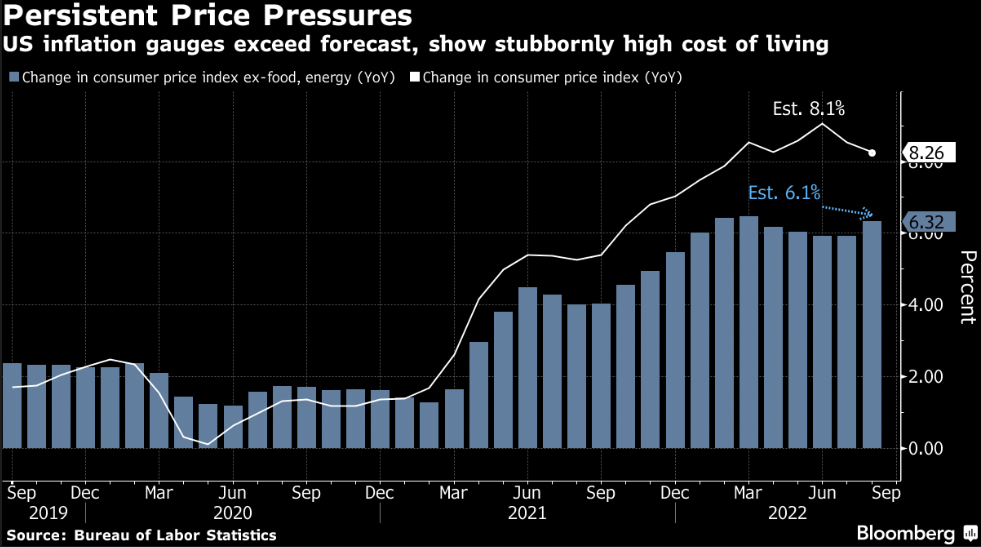 The Good and the Bad
Besides inflation, how is the US economy doing? Overall, things are not too bad. However, a point to note is that we tend to look at lagging indicators. Most economic measures are trending down, not falling off a cliff. Indicators to watch in the next few months would be layoffs and consumer sentiment as well as spending.
Buying the Dip
Some investors bought the dip, the most notable being Cathie Wood, of Ark Investment Management. According to Bloomberg, Cathie and her team bought 27 stocks across their eight ETFs. The largest position added was Roku Inc (ROKU), an existing holding, and the third largest holding in the flagship ARK Innovation ETF.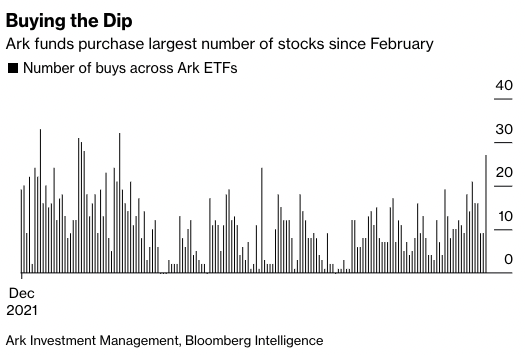 Tickle the Sleeping Dragon
After multiple lockdowns and stimulus measures rolled out to counter a slowdown, the Chinese economy showed signs of renewal in the latest data release.
Industrial production, retail sales and fixed-asset investments all grew faster than expected. For retail sales, a significant portion was driven by EV subsidies given out to boost the sector. However, the key sector: property is still lagging, despite record levels of infrastructure investment.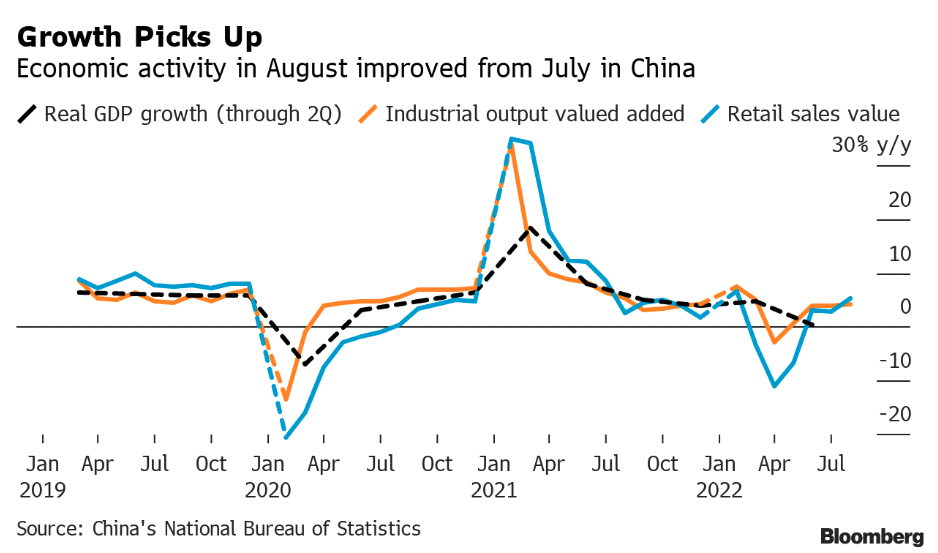 Worryingly, the yuan has declined, breaching the 7 yuan per dollar level as monetary policy divergence between the Fed and PBoC widens. According to Reuters, this is the third time it has happened since the Global Financial Crisis in 2008. PBoC is expected to manage the slide of the yuan if this continues, keeping the pace steady even if the trend continues.
Market Stats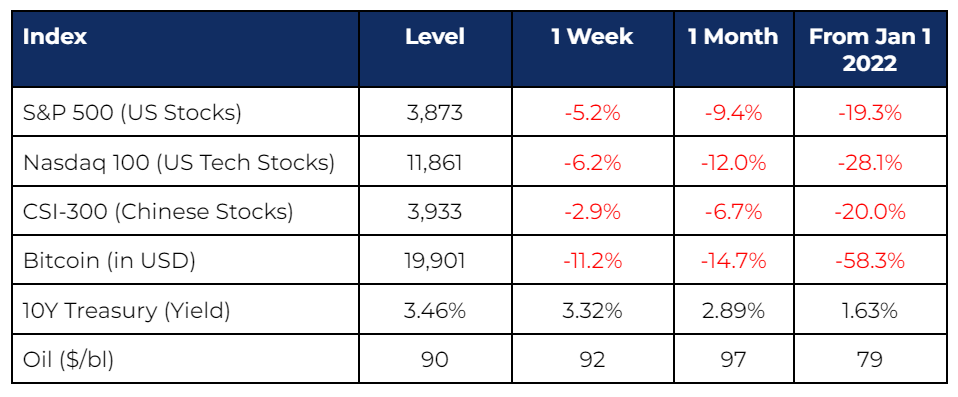 The information provided herein is intended for general circulation and/or discussion purposes only. It does not account for the specific investment objectives, financial situation or needs of any individual. The information in this document is not intended to constitute research analysis or recommendation and should not be treated as such.
This does not constitute an offer or solicitation to buy/sell any financial instrument or to participate any investment strategy. No representation or warranty whatsoever (without limiting to accuracy, usefulness, adequacy, timeliness or completeness) in respect of any information (without limiting to any statement, figures, opinion, view or estimate). Syfe does not undertake an obligation to update the information or to correct any inaccuracy that may become apparent at a later time. All information presented is subject to change without notice. Syfe shall not be responsible or liable for any loss or damage whatsoever arising directly or indirectly as a result of any person acting on any information provided herein.
The information provided herein may contain projections or other forward-looking statement regarding future events or future performance of countries, assets, markets or companies. Actual events or results may differ materially. Past performance figures are not necessarily indicative of future of likely performance. Any reference to any specific company, financial product or asset class in whatever way is used for illustrative purposes only and does not constitute a recommendation. Investors should note that there are necessarily limitations and difficulties in using any graph, chart, formula or other device to determine whether or not, or if so, when to, make an investment. The contents hereof are considered proprietary information and may not be produced or disseminated in whole or in part without Syfe's written consent.