10 Year Treasuries Above 4%
Equity markets have continued to fall as 10 year treasury yields hit 4%. Bond investors expect, and rightly so, that existing bonds to be worth less than new bonds, driving yields higher.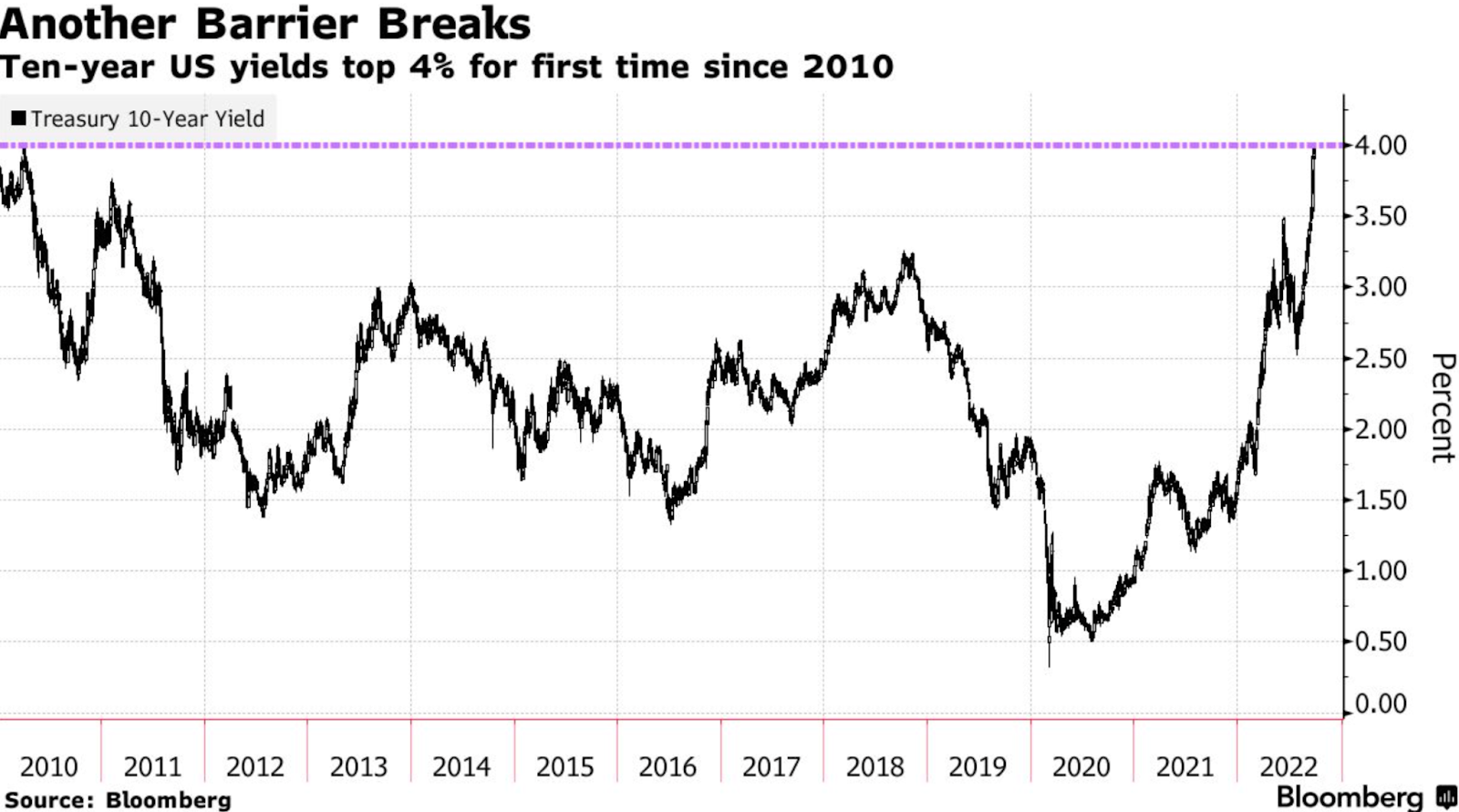 All sectors except Healthcare ended the month of September lower.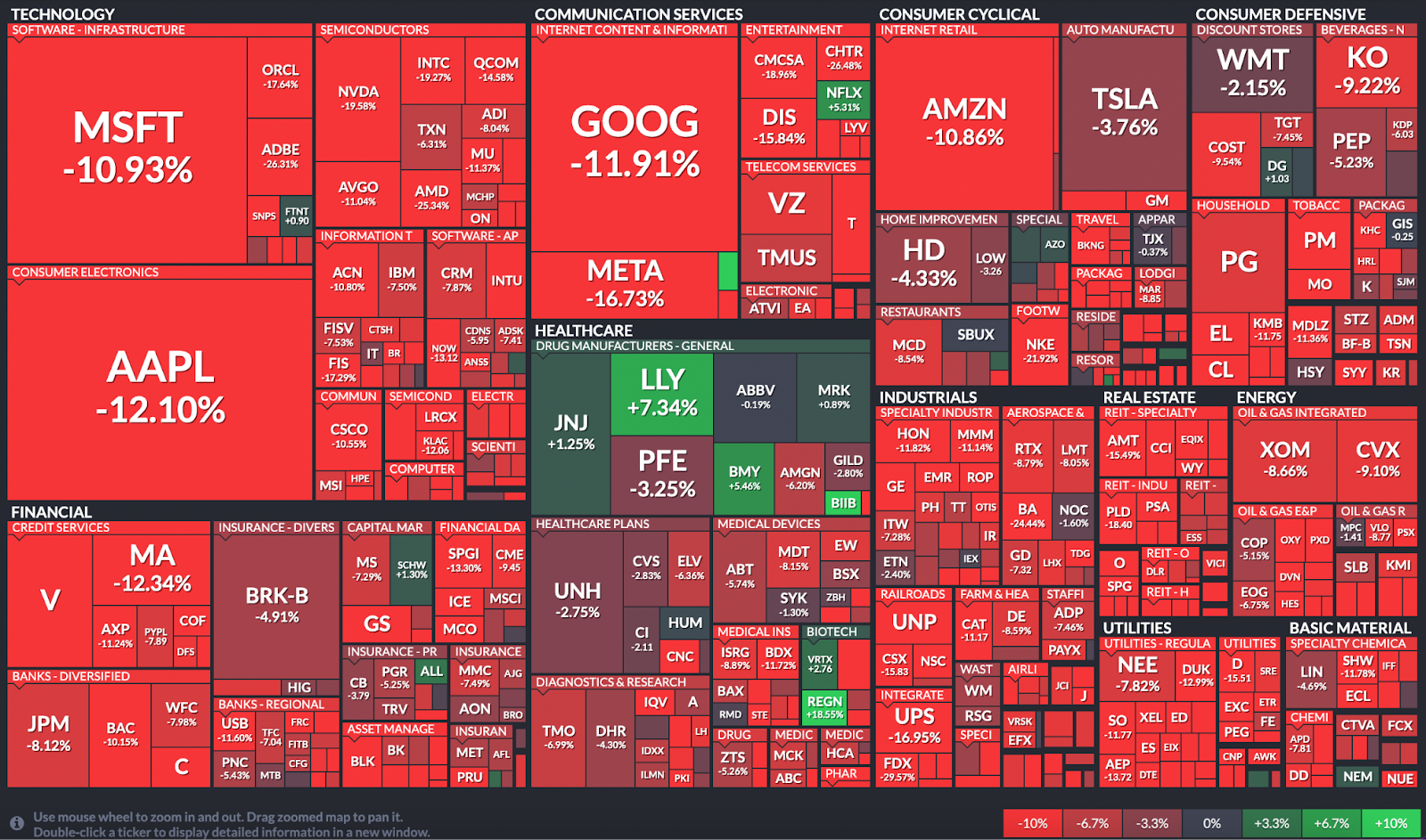 Recession?
We don't live in the financial markets though. With almost two openings for each unemployed person seeking to work, the strength of the labour market has continued to drive consumer spending. Using weekly initial jobless claims, despite large companies like Meta preparing its staff and investors for lay-offs, total new layoffs are falling again.
Falling asset prices due to the central banks' actions have not caused consumer spending to fall off dramatically. Empirically, according to BCA Research, "changes in equity wealth have exerted little to no impact on consumption" as long as most consumers are still drawing a paycheck.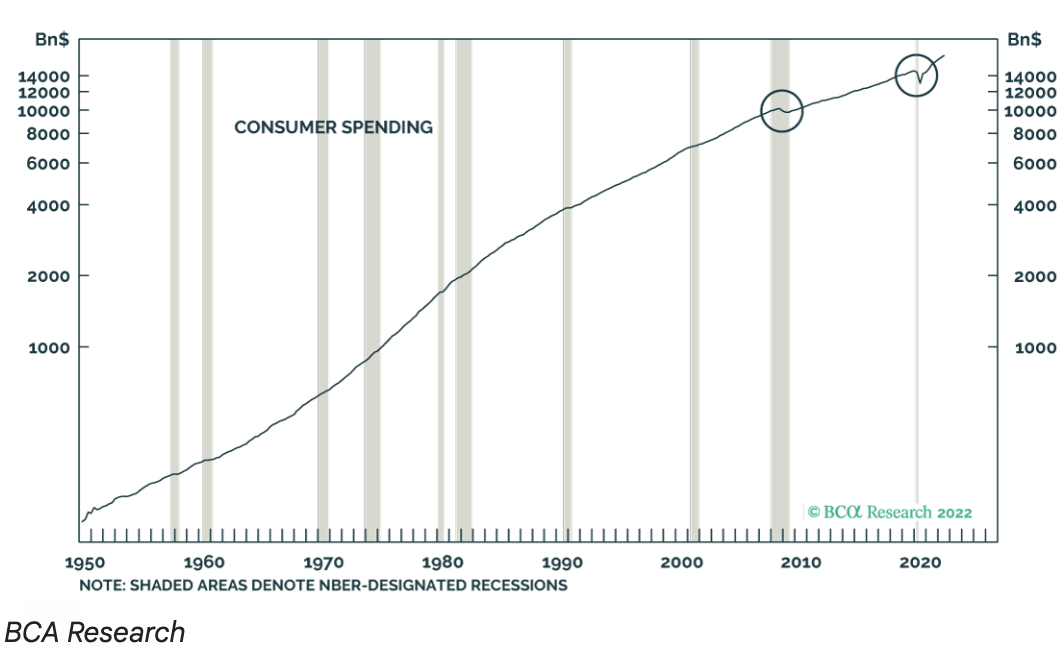 Pound Implosion
After Liz Truss came into power and Chancellor Kwasi Kwarteng (like the Minister of Finance) announced one of the largest tax cuts, UK bonds and the pound sold off. Shambolic. Tax cuts are ostensibly inflationary and now that inflation is sky high at 10%, a policy like this could make things worse. Citizens and investors' took notice and even the IMF stepped in to criticise the mini-budget.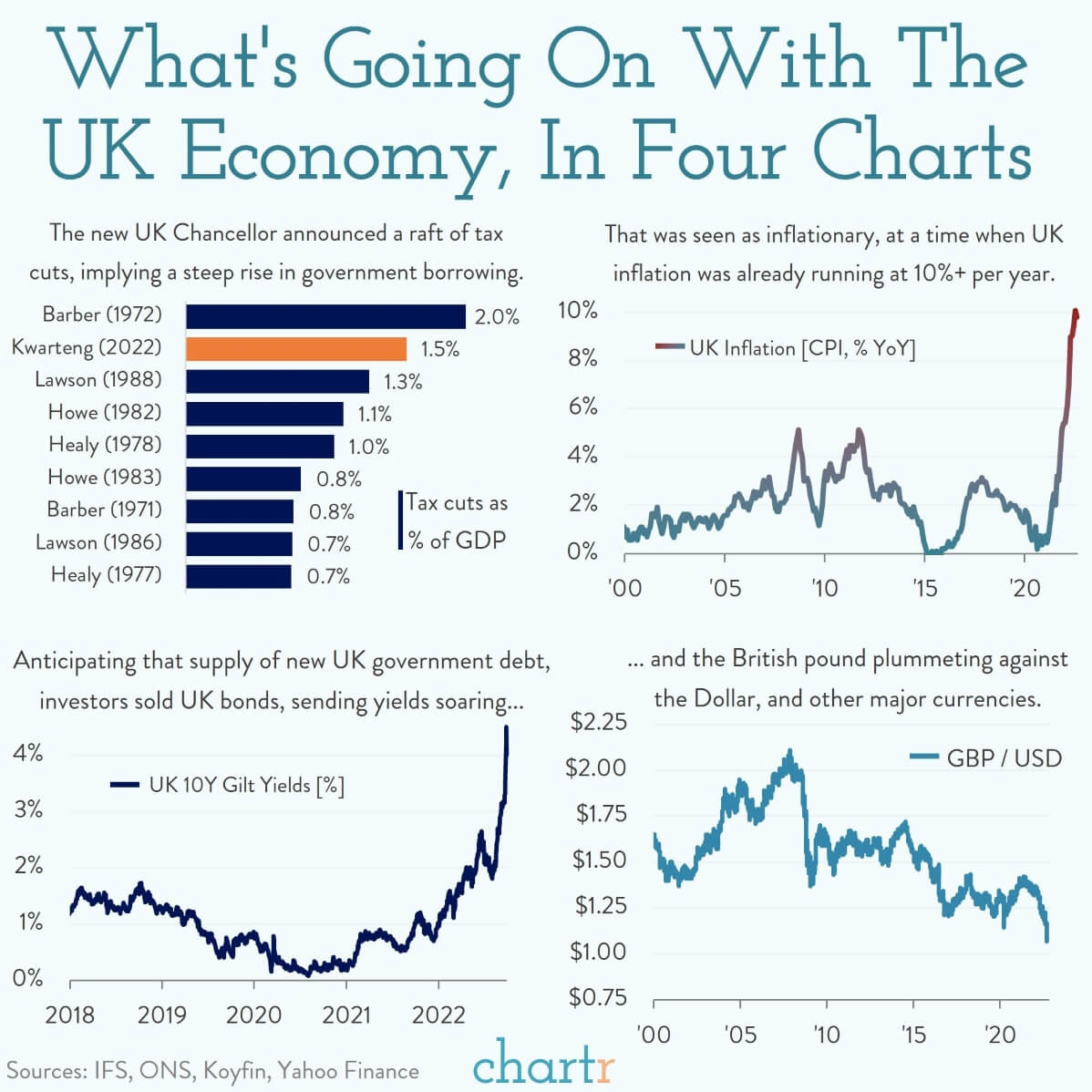 Market Stats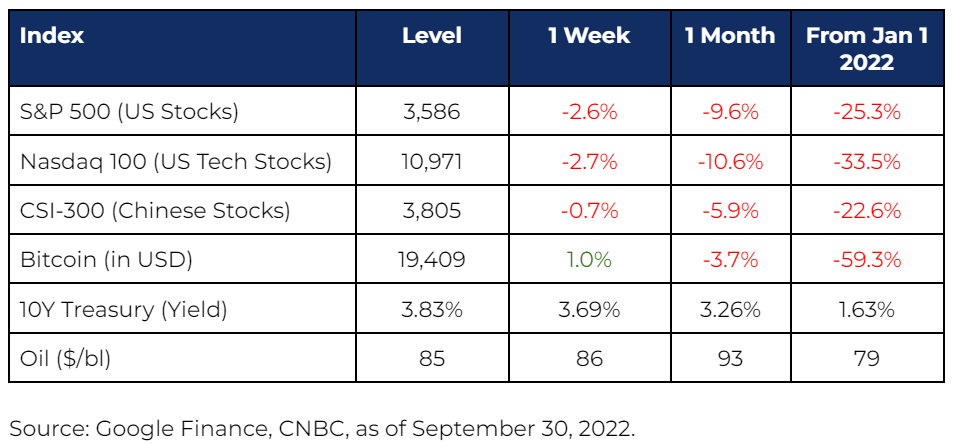 The information provided herein is intended for general circulation and/or discussion purposes only. It does not account for the specific investment objectives, financial situation or needs of any individual. The information in this document is not intended to constitute research analysis or recommendation and should not be treated as such.
This does not constitute an offer or solicitation to buy/sell any financial instrument or to participate any investment strategy. No representation or warranty whatsoever (without limiting to accuracy, usefulness, adequacy, timeliness or completeness) in respect of any information (without limiting to any statement, figures, opinion, view or estimate). Syfe does not undertake an obligation to update the information or to correct any inaccuracy that may become apparent at a later time. All information presented is subject to change without notice. Syfe shall not be responsible or liable for any loss or damage whatsoever arising directly or indirectly as a result of any person acting on any information provided herein.
The information provided herein may contain projections or other forward-looking statement regarding future events or future performance of countries, assets, markets or companies. Actual events or results may differ materially. Past performance figures are not necessarily indicative of future of likely performance. Any reference to any specific company, financial product or asset class in whatever way is used for illustrative purposes only and does not constitute a recommendation. Investors should note that there are necessarily limitations and difficulties in using any graph, chart, formula or other device to determine whether or not, or if so, when to, make an investment. The contents hereof are considered proprietary information and may not be produced or disseminated in whole or in part without Syfe's written consent.