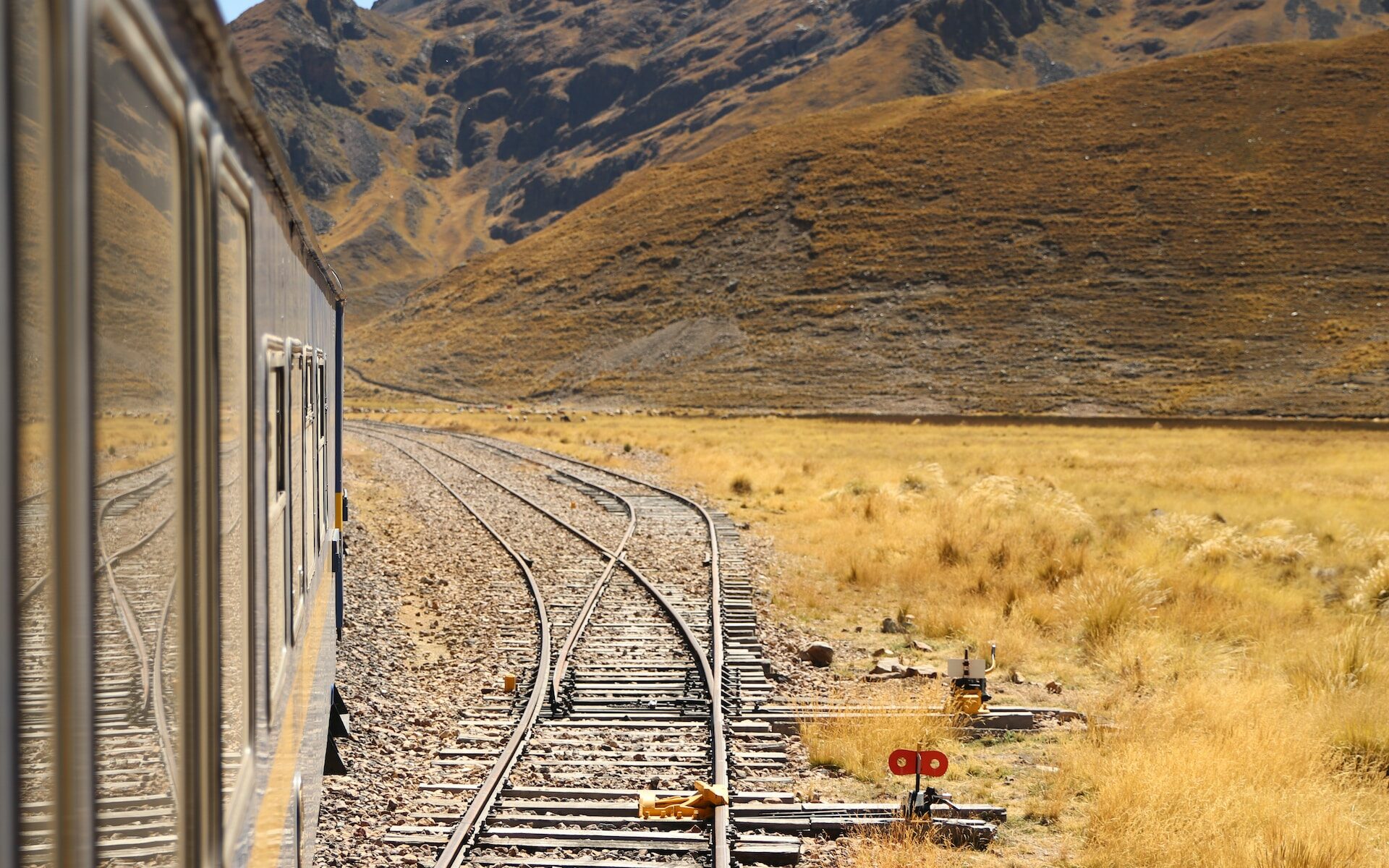 As you grow your wealth and portfolio for the long-term, you might want to consider switching brokers at some point to better suit your needs. A few reasons why some would:
Better fees structure suited for usage and volume of transactions – commission and platform fees vary greatly and depending on the style at which you trade
Access to new markets, products and services on platform – features such as fractional shares, automatic investing are offered differently by different brokers
Discontinued service from an existing broker such as of TD Ameritrade. Syfe supports ACATS transfer. If you're looking to switch over, steps to are down below
If you decide to switch, it may seem like a daunting task to sell off your positions, risk foreign exchange losses, and rebuy securities on a new platform. With ACATS Transfers, you can transfer your securities over to a new broker easily and seamlessly in less than two weeks.
What is ACATS?
Automated Customer Account Transfer Service (ACATS) is a securities transfer process which allows you to transfer securities such as US stocks and ETFs to another broker without having to buy or sell your positions. You may choose to fully or partially transfer your assets from your current broker to your Syfe Trade account.
How do I benefit from ACATS Share Transfer?
Avoid sales charges and commission fees
Instead of having to sell and rebuy your positions, transferring your shares via ACATS would mean skipping commission and trading fees associated.
The fees that can be potentially charged to you are, however, transfer-out fees charged by your current broker as highlighted below. The fees are often changed per security (or stock), but some brokers offer a maximum cap. There is no fee when you are transferring in to Syfe Trade.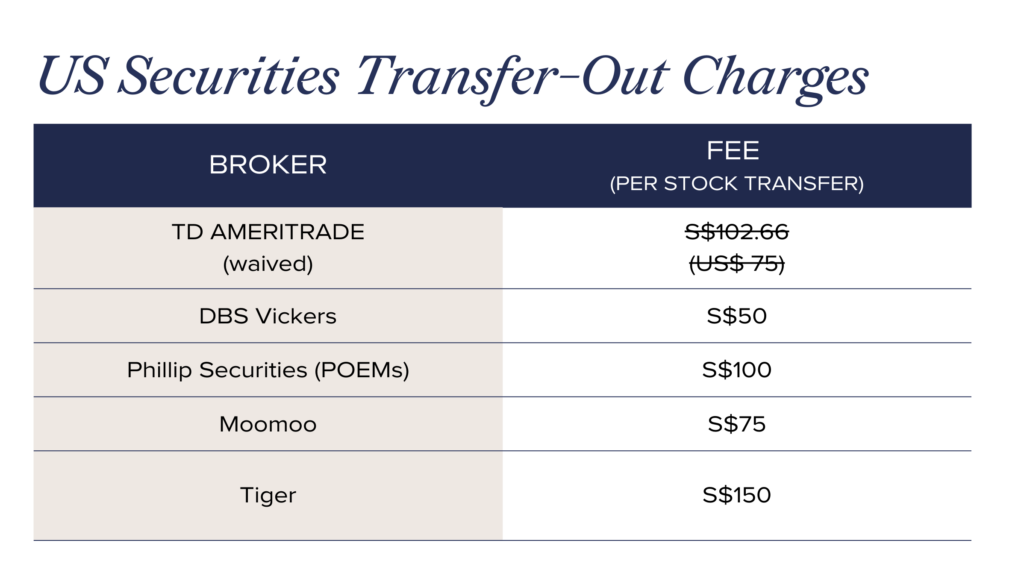 Avoid foreign exchange risks and tax implications
This is especially true if you are an investor in Singapore with US securities. Depending on where the foreign exchange rates are at the time of switch, you may be potentially losing (or gaining) from rate differences at the time of trade.
If you're selling securities at a profit, which may constitute income (depending on your residency), there can be unnecessary taxes that you'd have to pay with the sale of the securities. ACATs help you avoid this process all together with the transfer.
How does ACATS Share Transfer work?
Syfe will coordinate with your current broker to transfer-in your positions. There's a process that's established through National Securities Clearing Corporation (NSCC)​​. As an investor, you may check out the following steps and timelines.
Download current account statement from current broker
Create an account with Syfe Trade and register with Singpass
Submit a Securities Transfer Request form to mail to support.sg@syfe.com with subject title: [ACATS Transfer]
Syfe will notify you once request has been received (2-3 working days)
Syfe will make a request to your current broker to transfer the shares (up to 10 working days)
Check your Trade app if positions match and confirm
Learn more about how the process works on our FAQ page.
Best broker to transfer TD Ameritrade shares to?
Syfe Trade offers unlimited US trades for the first 90 days for every new client. Invest with an easy-to-use platform with features such as fractional shares and recurring buys. Enjoy additional rewards today if you transfer in using ACATS from another broker.