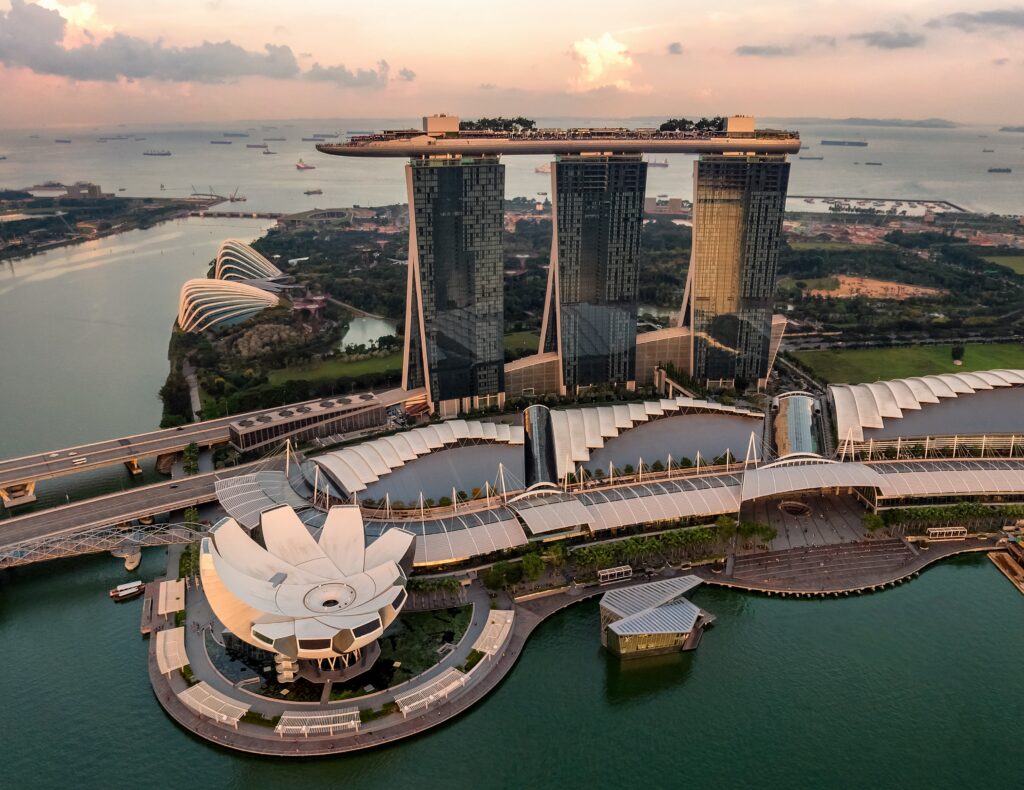 When it comes to passive income, most investors tend to think that is only possible with a huge war chest of funds, or look towards buying a second property to earn rental income. What's important to know is that there are other, and even better alternatives for investors to consider to grow their passive income stream – that is easily at reach to most.
Take our local bourse, SGX, for example. Well-known for its composite of stable blue-chip companies, SGX has been extra popular with investors who are looking to build a portfolio of stable business that gives out good dividends.
Because building a passive income stream with strong dividend stocks is like having a side hustle without the actual hustling, it's worth paying attention to the ways we can do so successfully!
Here are some of the top dividend stocks to consider for your portfolio:
DBS Group Holdings Ltd (SGX: D05)
Household brand DBS Bank is a multinational banking and financial services corporation headquartered in Singapore. It's almost hard to find someone in Singapore who hasn't heard of or banked with the bank. But beyond Singapore, DBS has a strong presence in the Asia region, especially in Hong Kong, Taiwan, Indonesia, China and India with over 280 branches and over 1,000 ATMs.
Most recently, the bank posted record-breaking results for Q2 2023, with a net profit of S$2.7 billion, 20% higher year-on-year. The significant rise in net profits was driven by rising interest rates and higher net interest margins. These results have surpassed analysts expectations, and the bank is forecasted to record its highest-ever yearly net profits at the end of this financial year.
Based on past data, DBS has proven to pay consistent dividends for its shares. The bank saw a payout of S$2.00 a share in FY 2022, as compared to S$1.20 in FY 2021. Currently, the bank has proposed a dividend of $0.48 dividends per share, and is estimated to have a forward dividend yield of 5.68%.
Source: Syfe; DBS; Yahoo Finance. As of 21 Sep 2023.
United Overseas Bank Ltd (SGX: U11)
Another beneficiary of the global rising rates environment is homegrown banking stalwart UOB which announced a 12% increase in year-on-year quarterly profit. This brought the bank's total earnings for Q2 2022 to S$1.4 billion. The bank currently has a dividend of $0.85 per share and a forward dividend yield of 5.89%.
Despite being the smallest listed bank in Singapore, UOB acquired Citigroup's consumer business for about S$5 billion in Malaysia, Thailand, Indonesia and Vietnam, doubling its retail customer base to over 7 million and making it one of the top stocks to watch in the coming future.
UOB's CEO Wee Ee Cheong has said that the Citi portfolio acquisition will be a main growth driver in 2023, given that its performance had already surpassed expectations. The inclusion of these four markets in the bank's customer base is expected to boost their revenue by S$1 billion on a full-year basis.
Source: Syfe; UOB; Yahoo Finance. As of 21 Sep 2023.
Genting Singapore Ltd (SGX: G13)
With revenge travel back in full-force and Singapore international tourist arrivals at record levels, players such as Genting Singapore Limited have staged a significant recovery from the pandemic era.
Genting's net profit for Q2 2023 more than tripled to S$277 million, up from S$84 million in Q2 2022, as a result of increasing gaming revenue and more incoming travellers to Singapore.
Genting's gaming revenue comes from the casino operations it runs at Resorts World Sentosa (RWS) and non-gaming revenue from their hospitality business such as hotels, restaurants, as well as the well-known Universal Studios Singapore (USS) theme park and more.
Exciting times are ahead as Genting Singapore is also undertaking an ambitious expansion plan for RWS – referred to as RWS 2.0 – focusing on enhancing mainly the Singapore Oceanarium experience and Minion Land at USS.
A final dividend of S$0.035 a share was proposed for the year, as compared to $0.07 a share in FY 2022. This amounts to a forward dividend yield of 4.00%.
Source: Syfe; Genting Singapore; Yahoo Finance. As of 21 Sep 2023.
Sembcorp Industries Ltd (SGX: U96)
For their latest results, Singapore's Sembcorp Industries reported a 56% growth year-on-year for H2 2023, of S$608 million.
What does Sembcorp Industries do exactly and what was the key driver of its revenue growth last year?
Sembcorp Industries and the other stocks highlighted above are a component of the Straits Times Index, a market capitalisation weighted index that tracks the performance of the top 30 companies listed on SGX.
Its core businesses include utilities, marine and urban development, and the company operates power and water plants, provides engineering and construction services for offshore and marine projects, and develops sustainable urban solutions.
Due to better operational capacity in the Renewables segment and higher power prices in the Singapore electricity market, Sembcorp's renewables and conventional energy segments led the y-o-y growth with the renewables segment reaping a net profit growth of 54% year-on-year to S$76 million while conventional energy surged by 47% year-on-year to S$296 million.
The total dividend proposed for FY2023 was $0.13 a share vs $0.07 a share in FY 2022, which results in a forward dividend yield of 1.92%.
Source: Syfe; Sembcorp Industries; Yahoo Finance. As of 21 Sep 2023.
How to invest in DBS, UOB, Genting and Sembcorp Industries
If you're keen to up your dividend game and seize the opportunities highlighted above, you can invest in these companies through a brokerage platform such as Syfe Trade which offers access to both Singapore and US markets. Syfe Trade is an easy and low-cost option for Singapore stock investing. Pricing for SGX stocks is just 0.06% of traded value (minimum S$1.98), and there are no platform and withdrawal fees.
Source: Syfe; Yahoo Finance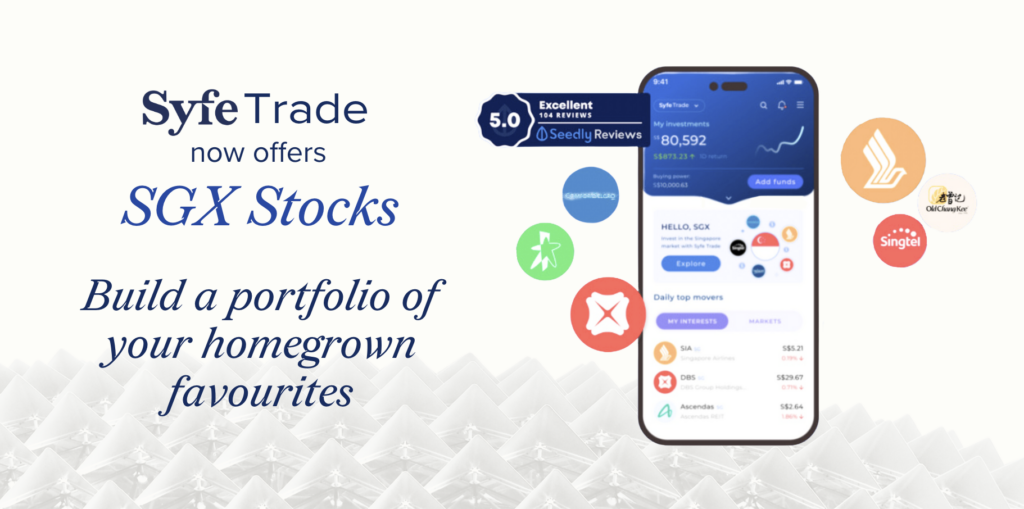 Disclaimer: This article is for informational purposes only and should not be viewed as financial advice. It is not meant to market any specific investment, or offer or recommend the purchase or sale of any specific security. All forms of investments carry risks, including the risk of losing all of the invested amount. Such activities may not be suitable for everyone. This advertisement has not been reviewed by the Monetary Authority of Singapore.