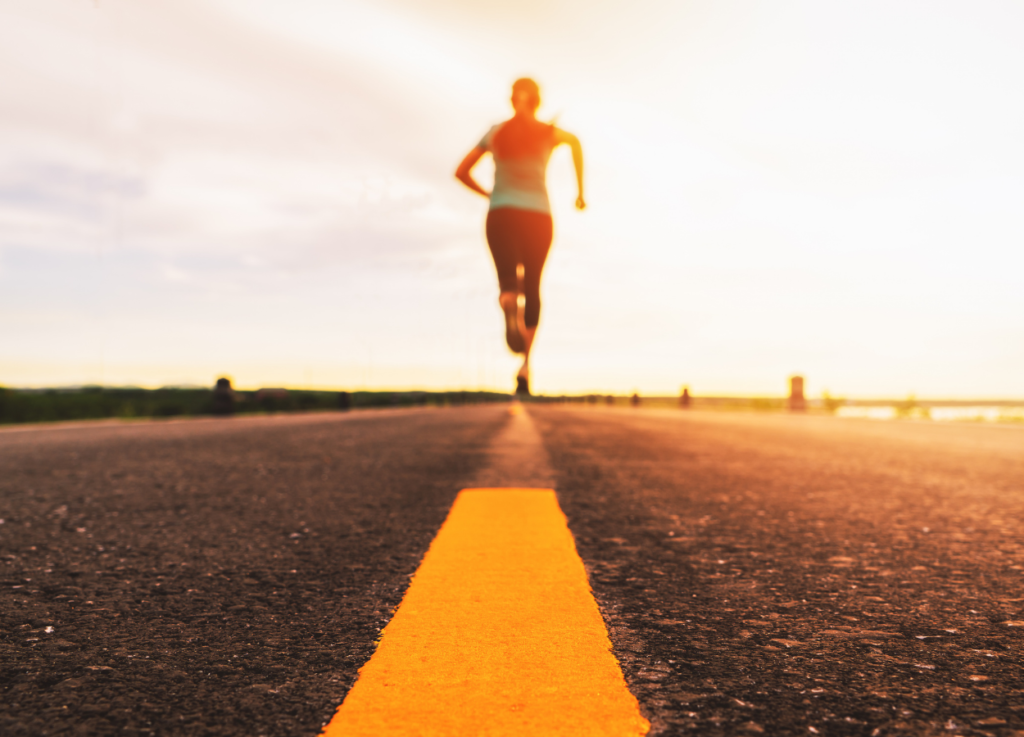 The earlier articles in our series on core-satellite investing showcased three hypothetical client portfolios: investors in their 20s and 30s, and one in his 40s.
Beyond investing according to age, risk appetite plays a key role in determining your investment strategy. If you're a high-risk, high-reward type of investor, there may be a better alternative to meme stocks.
Case study: Callie (high-risk, high-reward)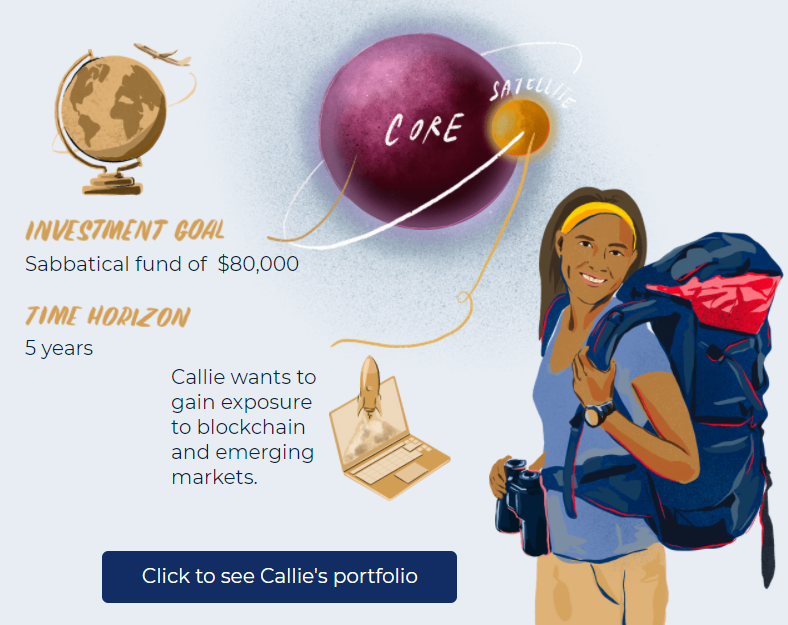 Callie is a seasoned investor with a very high tolerance for risk. She wants to take a year off work to travel and pursue her own interests.
Goal: Sabbatical fund ($80,000) in 5 years
Solution: Syfe Core Equity100
Rationale: Callie is willing to accept a significant level of risk to achieve maximum potential returns over the long term. She prefers the 100% equity exposure that Core Equity100 provides
Plan: $1,000 / month for 5 years to achieve forecasted returns of $88,463

For her satellite components, she prefers to invest on her own using the Syfe Select Custom portfolio builder. She likes the idea of choosing her own satellite exposures from over 100 best-in-class ETFs.
On the Syfe Select platform, she chooses the Amplify Transformational Data Sharing ETF (BLOK) for blockchain exposure and iShares Core MSCI Emerging Market IMI UCITS ETF (EIMI) for access to emerging markets.
To diversify her predominantly stock holdings, she adds high yield bonds to her portfolio via the iShares iBoxx High Yield Corporate Bond ETF (HYG) and iShares Fallen Angels USD Bond ETF (FALN).
Build your own core satellite portfolio
Here's an overview of what Callie's core satellite strategy looks like, and the investing plan she has created to achieve her goals.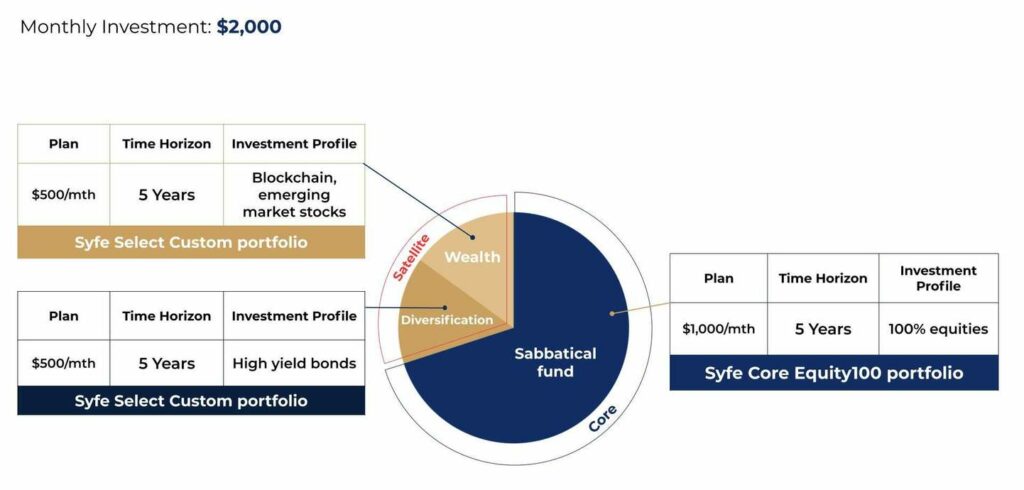 Interested to create your own core satellite strategy? Explore your own portfolio projections on our website and get started here.
For illustrative purposes only. To forecast future returns we use sophisticated techniques such as forward-looking Monte Carlo simulation to determine a realistic range of return.
Past performance does not guarantee future results, which may vary.
The sample asset allocations and return forecasts have inherent limitations and no representation is being made that any investor will, or is likely to achieve, performance similar to that shown.
Your asset allocation should be based on what you feel best fits your goals and risk tolerance.