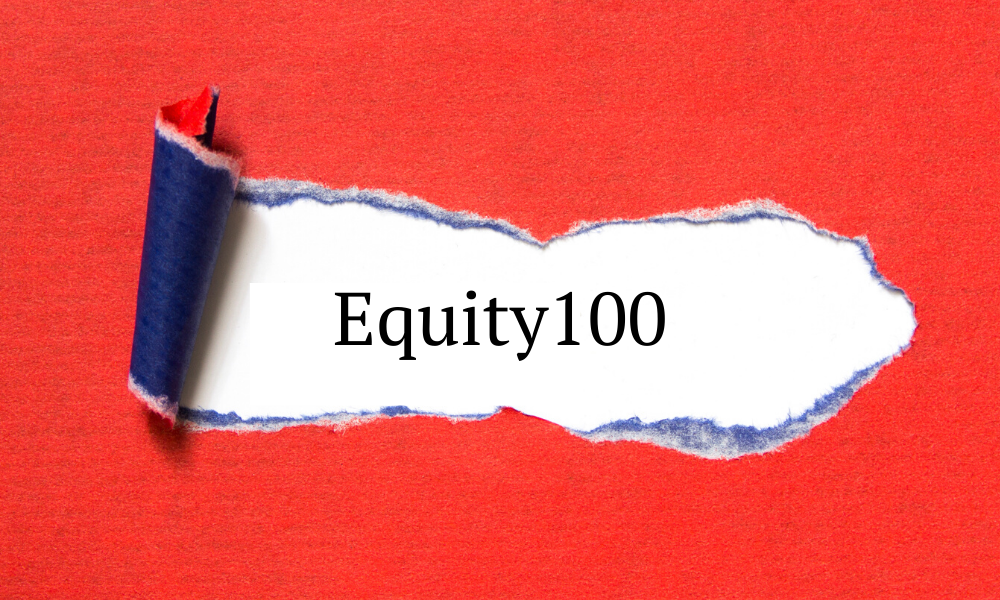 Equity100 is an all-equity portfolio for investors who want to maximize their exposure to global stocks. The portfolio is constructed using equity exchange traded funds (ETFs) that collectively invest in over 1,500 stocks from the world's top companies. These include Microsoft, Amazon, Facebook, Walmart, Alibaba, and more.
The Equity100 portfolio is constructed using a two-part approach: global diversification and smart beta. The ETFs used have been selected based on their high liquidity, low fees, and broad diversification. Learn more here.
The global building blocks of your portfolio
Equity100 uses a number of broad-based ETFs to provide global market exposure and international diversification. These ETFs capture the broad US market as well as developed and emerging markets from across the world.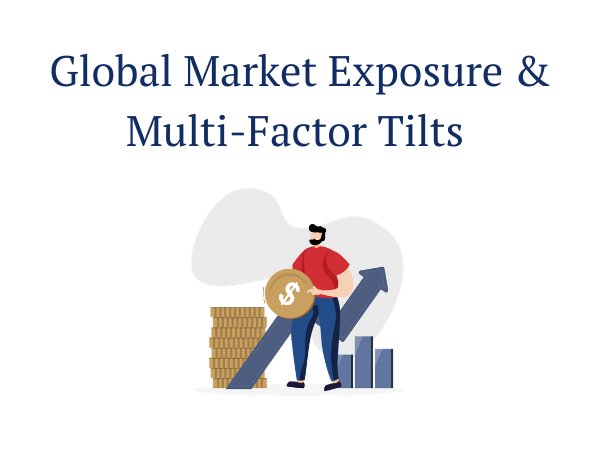 iShares Core S&P 500 UCITS ETF (CSPX). The CSPX tracks the performance of the S&P 500 index, a diversified large-cap index that holds 500 US-listed companies. Its top holdings are Microsoft, Apple, and Amazon. As CSPX is domiciled in Ireland, it is more tax efficient compared to a US-domiciled ETF tracking the same index. This is because CSPX holds a dividend withholding tax of just 15%, rather than the usual tax rate of 30%.
iShares Core S&P Mid Cap ETF (IJH) and iShares S&P 600 Small Cap ETF (IJR). The IJH provides exposure to US mid-cap stocks while the IJR provides exposure to US small-cap stocks. These stocks tend to be smaller and less well-known than their counterparts on the S&P 500 index. Both IJH and IJR are diversified across various sectors. Their top holdings include Tyler Technology, Factset Research, Wingstop, and Topbuild Corp.
iShares MSCI EAFE ETF (EFA). The EFA tracks the performance of the MSCI EAFE index, which holds over 900 large- and mid-cap developed market stocks from a broad range of companies in Europe, Australia and Asia. EFA does not hold stocks from the US and Canada. The top holdings of EFA are Nestle, Astrazeneca, Toyota, and LVMH.
iShares Core MSCI Emerging Markets ETF (IEMG). The IEMG tracks the performance of the MSCI Emerging Markets Investable Market Index. The index holds over 2,000 large-, mid- and small-cap stocks from emerging market countries including China, South Korea, India and Brazil. Top holdings of IEMG include Alibaba, Tencent, Samsung, and Reliance Industries.
Smart beta factor tilts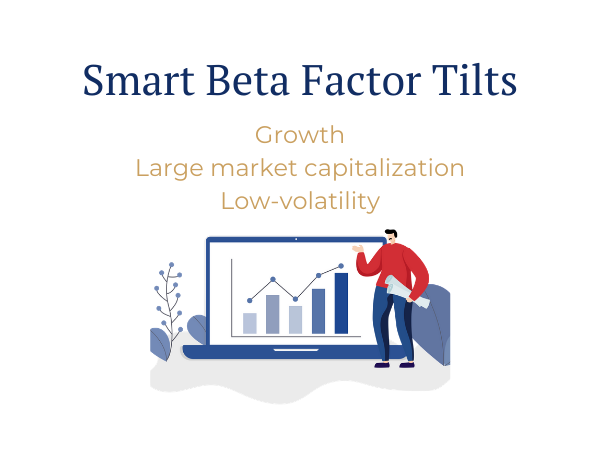 To optimize the Equity100 portfolio for better risk-adjusted returns over the long term, we've also employed a smart beta strategy that tilts the portfolio towards large-cap, growth and low-volatility factors. Read more details of our multi-factor methodology here.
The following ETFs have been selected to represent these factor tilts.
Growth and large-cap tilt
Invesco QQQ. The QQQ tracks the performance of the Nasdaq-100 Index. The index includes 100 of the largest US and international non-financial companies listed on the Nasdaq Stock Market. The index is diversified across seven sectors with Information Technology, Communication Services, and Consumer Discretionary as the top three sector allocations. Top holdings of QQQ include Apple, Microsoft, Amazon, Facebook, and Alphabet (Google's parent company).
Low-volatility tilt
Consumer Staples Select Sector SPDR Fund (XLP). The XLP provides exposure to companies from the food and staples, beverage, tobacco, household product and personal product industries. Top holdings include Procter and Gamble Company, Coca-Cola, Walmart and Mondelez.
Health Care Select Sector SPDR Fund (XLV). The XLV provides exposure to companies in the pharmaceuticals; health care equipment and supplies; health care providers and services; biotechnology; life sciences tools and services; and health care technology industries. Top holdings include Johnson & Johnson, Merck & Co., Pfizer Inc., and Abbott Laboratories.
Materials Select Sector SPDR Fund (XLB). The XLB provides exposure to companies in the chemical, construction material, containers and packaging, metals and mining, and paper and forest products industries. Top holdings include Linde, Air Products and Chemicals Inc., Ecolab, Sherwin-Williams Company, and DuPont.
Utilities Select Sector SPDR Fund (XLU). The XLU provides exposure to companies from the electric utility, gas utility, multi-utility, and independent power producer and energy trader industries. Top holdings include NextEra Energy, Dominion Energy, Duke Energy Corporation, and Southern Company.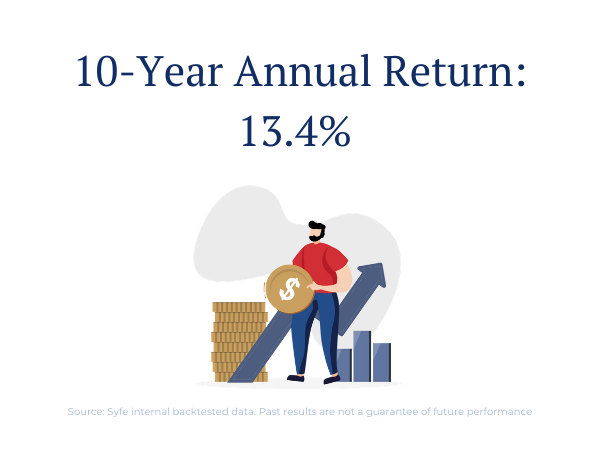 Diversify your investments with Equity100
If you are looking for a portfolio that can provide higher potential returns over the long term, Equity100 is a compelling choice. You can ride the wave of global economic growth while enjoying the long-term upside of a 100% exposure to global equities.
All investments carry some degree of risk, so before you invest, it is important to evaluate your comfort zone in taking on risk. If you are comfortable facing periods of significant share price volatility to achieve higher risk-adjusted returns in the long run, Equity100 may be right for you.
To get started, set up your Equity100 portfolio here.