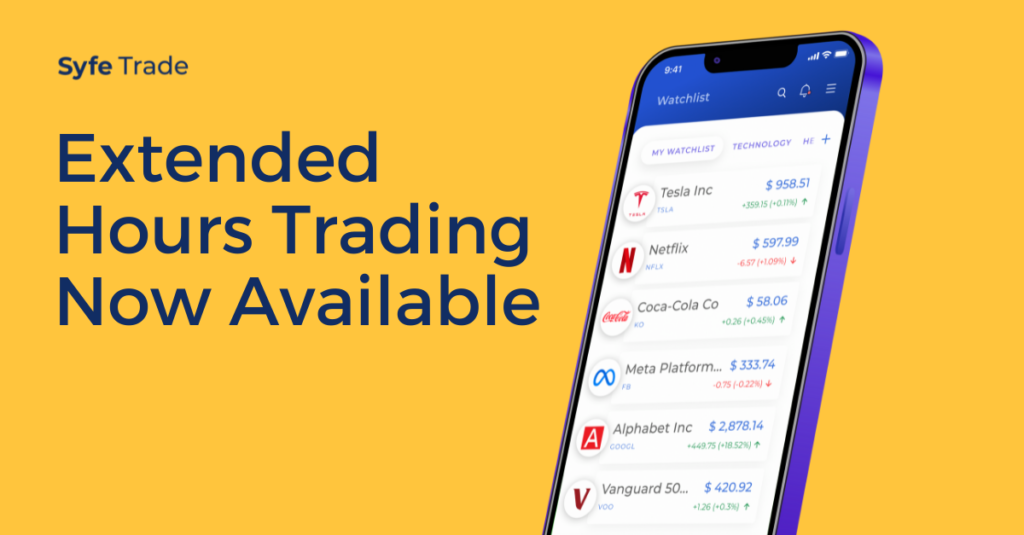 Good news: Syfe Trade now offers full extended hours trading for the US market! You can now trade stocks and ETFs from 4pm to 8am Singapore Time (4am to 8pm Eastern Time) when the US stock market is open.
What this means for you
As an investor, extended hours trading lets you take advantage of any opportunities that happen outside regular trading hours. This includes price movements around company earnings, breaking news, or business updates like mergers and acquisitions. Such news and events are typically released outside of regular market hours.
Additionally, extended hours trading means you can trade at a time that's more convenient for you. The regular trading session from 9.30pm to 4am* Singapore Time may not always suit your schedule.
*daylight saving time
What are the extended hours?
Extended hours trading refers to the trading session before the market opens (pre-market) and after the market closes (after-hours).
Breaking news and events don't wait for the regular trading session. By trading during extended hours, you can capitalise on price movements outside of the main session.
Here's an overview of the trading hours for the US stock market. Take note that daylight saving time (DST) takes place in the US from 13 March to 6 November this year.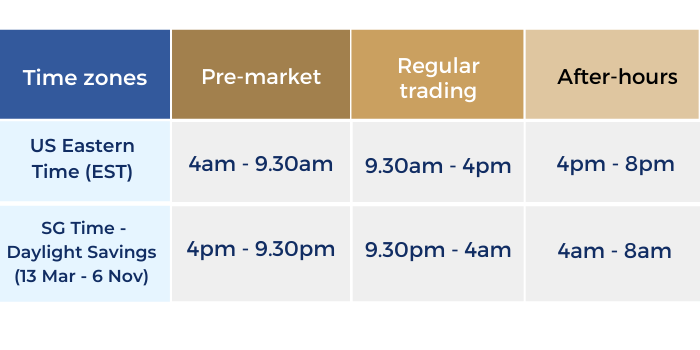 Orders available during extended hours
During pre-market and after-hours trading, only limit orders will be executed on whole shares. This is standard practice across brokerages.
Market orders can still be placed, but they will be queued for execution during regular trading hours.
A limit order is an order to buy or sell a security at a specific price or better. Example:
A buy limit order for Stock A at $30 can only be executed when the price reaches $30 (the limit price) or lower.
A sell limit order for Stock B at $40 can only be executed when the price goes to $40 or higher.
Whole shares mean an integer amount of shares; you can purchase 10 units of a share but not 10.5 units.
If you wish to trade fractional shares with other order types, you may still place your trades but they will only be executed during regular trading hours.
Things to take note of
While extended hours trading allows you to to seize opportunities before and after regular trading hours, there are considerations to take note of as well.
Lower liquidity. Extended hours trading tends to have lower liquidity compared to regular trading hours. That's because there are usually fewer orders in the market outside regular trading hours. As such, your order may only be partially executed, or not at all.
Higher volatility. There may be greater price swings in extended hours trading than in regular trading hours. There's no guarantee that the limit order you placed will be fully executed.
Change in prices. When the market opens for the next day's trading, stock prices may not necessarily open at the same price at which it traded during after-hours. For instance, a stock could have risen after positive earnings were released during after-hours. But if investors realise the company's performance is not really that impressive, sell orders may outnumber buy orders at market open. This results in the stock price opening below its after-hours price.
How to trade during extended hours
Placing a trade during pre-market or after-hours is similar to trading during regular hours. First, log into Syfe Trade on your app. Then, choose the stock you want to buy or sell.
The only difference is that you should use a limit order instead of a market or stop order. As shown in the example below, simply enter your limit price and the quantity of whole shares you want to buy. Next, set how long you want your limit order to remain active for.
GTD (Good till day): Your order will stay active unless executed or till the trading day ends
GTC (Good till cancelled): Your order will remain active unless executed or you cancel it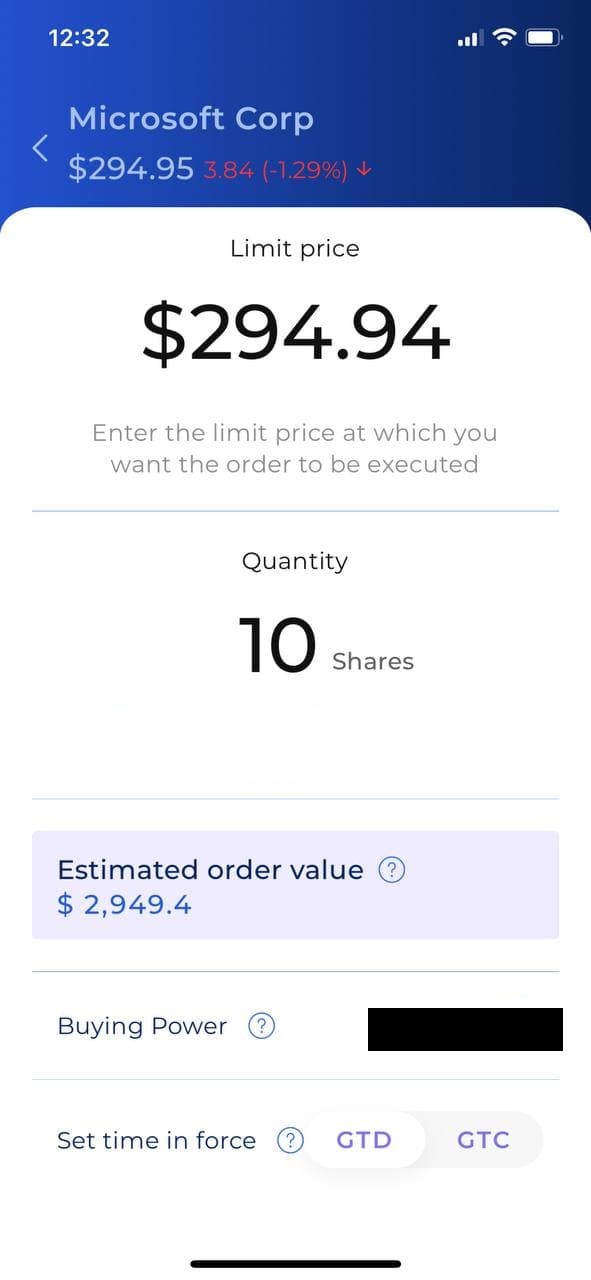 Finally, slide the button to place your trade. If the trade is executed, you can view it under Portfolio > My Holdings. You will also receive a notification upon trade execution.
Final thoughts
Your free trades can be used during extended hours trading. Your fees are the same whether you trade during or outside regular market hours.
Don't have a Syfe Trade account yet? Simply download the Syfe app and create your account in under 3 minutes with Singpass to start trading.