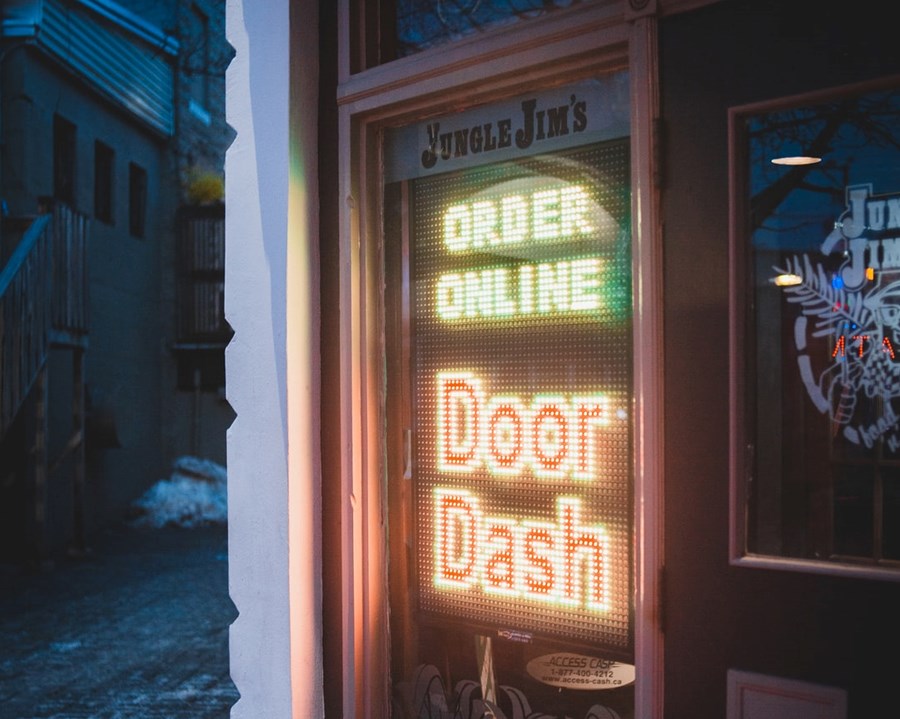 This week has been something of a roller coaster. Russia-Ukraine tensions continue to keep investors on edge. Meanwhile Nvidia, DoorDash, Roblox, and more made big market moves after presenting their quarterly results.
Russia-Ukraine crisis
Major US indices fell sharply on Thursday after US President Joe Biden warned that Russia was on the brink of invading Ukraine. The S&P 500 slid 2.1%, the Dow shed 1.8%, and the Nasdaq Composite fell nearly 2.9%.
A Russian invasion could be bad news for oil prices and the global economy, especially if the US and other European countries get involved. Earlier this week, markets surged on reports that Russia was pulling back from the Ukrainian border.
Amid ongoing tensions, investors have flocked to safe haven assets such as gold.
Read more: 4 facts to know when markets turn volatile
Nvidia stock drops after record earnings
On Wednesday, Nvidia reported record fiscal-year revenue of $26.9 billion, up 61% from a year ago. This was driven by its gaming, data center and professional visualisation segments. Notably, fiscal-year revenue for data center and professional visualisation rose 58% and 100% respectively.
Despite reporting impressive earnings that beat analysts' expectations, Nvidia's shares slumped. Investors were expecting higher figures than the first-quarter gross margin guidance Nvidia provided.
"Stock reaction likely reflects 20% run-up into earnings, modest 3% beat on data center, and in-line gross margins," Citi analyst Atif Malik wrote in a note following Nvidia's report.
Read more: Nvidia, Peloton, Microsoft – Stocks Buzzing On Syfe Trade Last Week
DoorDash stock pops
DoorDash stock surged on Thursday after the food-delivery company reported a 34% revenue rise for the fourth quarter. However, DoorDash's focus on chasing revenue growth may be impacting its bottomline. The company posted a wider-than-expected quarterly loss, leading some analysts to cut back on price targets.
Roblox sinks on disappointing results
Shares of Roblox dropped earlier this week after the company missed analysts' expectations. This came even though the game development company reported revenue growth of 83% year-over-year. User growth in the fourth quarter also missed expectations. Roblox reported 49.5 million daily active users, versus the 50.1 million expected.
Investors and analysts are questioning if the company can sustain growth as the Covid-19 pandemic turns endemic. "Once stuck-inside kids and teens are now spending weekdays off their devices and out in the real world", Jefferies analyst Andrew Uerkwitz said in a note to clients.
Coca-Cola stock rallies after dividend hike
Coca-Cola shares traded higher after the company raised its quarterly dividend to 44 cents a share, up from 42 cents a share. The company also plans to buy back about $500 million worth of shares this year.
The stock has climbed more than 10% over the past three months.
Palantir shares slump on earnings miss
Shares of data analytics firm Palantir slid after the company's earnings fell short of analyst expectations. Despite growing total revenue by 34% year-over-year, its net loss was $156.2 million. This was wider than the $148.3 million loss reported during the year-earlier period.
That said, Palantir continues to expect annual revenue growth of 30% or greater through 2025, suggesting that plans are still on track for the business.
Read more: Top 10 on Syfe Trade
Walmart shares jump after topping earnings expectations
Shares of the retail giant rose after beating earnings expectations. Fiscal year revenue hit $572.8 billion, up 2.4% from a year ago.
The company also raised its annual dividend to $2.24 a share, its 49th consecutive year of dividend increases.