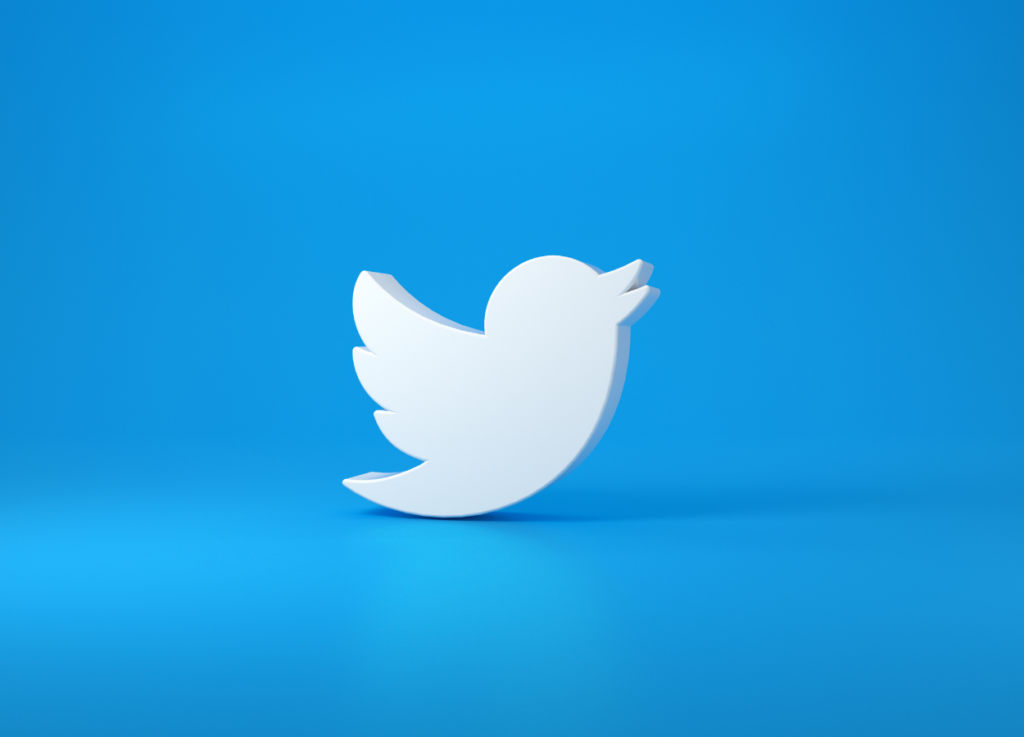 US stocks experienced another week of choppy trading as minutes from the Federal Reserve's March meeting indicates they intend to reduce their balance sheet holdings by up to $95 billion a month, likely beginning in May. The minutes also pointed to potential rate hikes of 50 basis points at upcoming Fed meetings.
Apart from a more hawkish Fed, investors remain concerned about the war in Ukraine, now in its sixth week.
That said, the S&P 500 rebounded on Thursday, snapping a two-day losing streak. Several stocks soared this week as well on positive news. Here are the week's top headlines.
The Elon Musk effect
Tesla CEO Elon Musk is now on Twitter's board of directors after buying a 9.2% stake in the social media company.
Shares of Twitter have risen 23% since the news was announced. Tesla's stock price often moves in reaction to Elon Musk's tweets. With him on the board, we may see a similar trend play out.
Incidentally, Musk now has a larger stake in Twitter (9.2%) than Twitter'co-founder and former CEO Jack Dorsey (2.3%). Since Musk's board term will last until 2024 while Dorsey will step down from Twitter's board this May, this makes Musk a more influential figure in Twitter going forward.
Pfizer's new deal
Shares of Pfizer rose 4.3% at the close of Thursday's trading after the drugmaker announced plans to acquire ReViral for up to $525 million.
The deal is a good fit for Pfizer. ReViral is working on an experimental oral therapy for treating respiratory syncytial virus (RSV) infection. Pfizer hopes to secure regulatory approval for its own RSV vaccine candidate soon.
"The proposed acquisition of ReViral's pipeline of therapeutic candidates is complementary to our efforts to advance the first vaccine candidate to help protect against this harmful disease," Annaliesa Anderson, chief scientific officer for Pfizer's bacterial vaccines and hospital unit said.
This acquisition is Pfizer's second in less than six months to boost its drug portfolio.
HP buoyed by Berkshire stake
Shares of HP Inc rose 14.8% during Thursday's trading after it was revealed that Warren Buffett's Berkshire Hathaway now owns an 11.4% stake in the company.
HP's business has been growing from strength to strength. It beat analyst forecasts for its fiscal first quarter, driven by strong sales of its commercial computers and printers. The company also provided upbeat guidance for its fiscal second quarter above analyst estimates.
Last month, HP announced that it would acquire workplace collaboration solutions provider Poly for $3.3 billion. The purchase comes after the company acquired gaming peripheral maker HyperX for $425 million in 2021.
According to Yahoo Finance Plus data, HP stock trades on a forward price-to-earnings multiple of 8.5 times despite the company's strong performance. In comparison, the S&P 500 trades on a forward PE multiple of 18.2 times, indicating a mismatch in valuation that Warren Buffett was likely drawn to.
Rite Aid is not alright
Rite Aid Corporation stocks dropped 17% at Thursday's market close after Deutsche Bank downgraded its stock to "sell" and issued a $1 price target for it.
The investment bank sees a likely risk that Rite Aid could go under. The retail pharmacy has $3.2 billion in debt after years of expansion efforts which haven't paid off. As it stands, the company may not generate sufficient cash flow to stay afloat.
"Covid has hastened the decline of the retail pharmacy segment and we see the potential for a dramatic negative inflection point for Rite Aid shares," the bank noted.
Shares of Rite Aid have plummeted nearly 55% year to date, while rival CVS Health has eased just 0.5%.
Costco fires on all cylinders
Shares of wholesale retailer Costco gained 4% at the close of Thursday's trading after the company reported a surge in March sales. Comparable sales (comps) for March increased 17.2% for its brick-and-mortar stores while e-commerce comps climbed 8.9%. Its membership renewal rate also rose and now stands at 92%.
Costco stock is now at an all-time high. Thanks to its solid financial performance, shares of Costco are now up about 68% over the past one year.