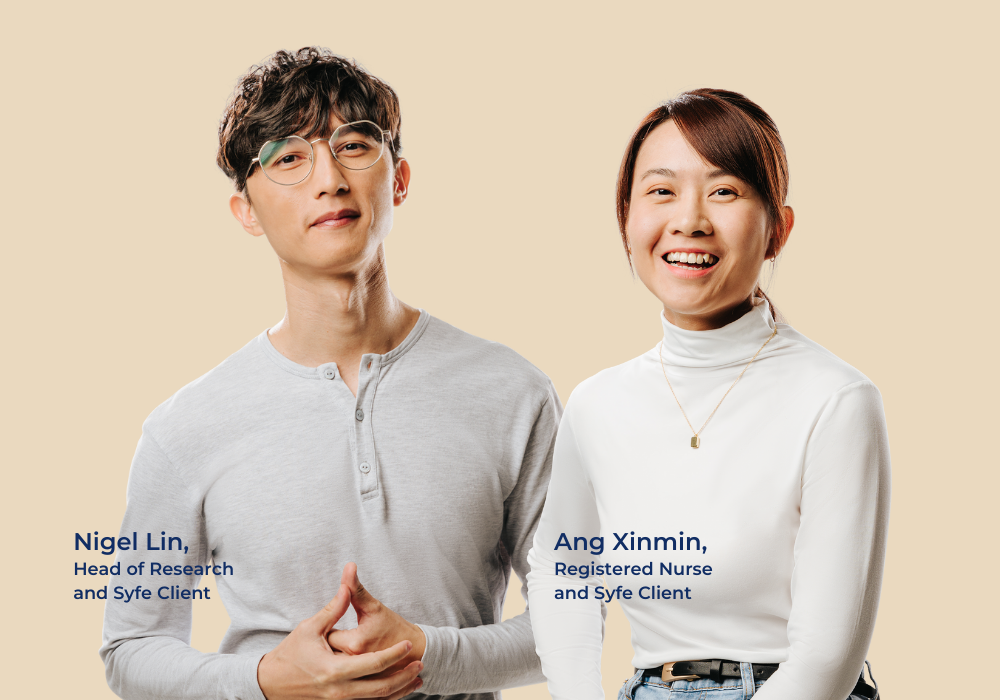 What does financial freedom mean to you?
To some, it means being able to walk away from the security of a monthly paycheck to pursue their dreams. To others, it means spontaneous holidays, or splurging without guilt.
The term means different things to different people. But most will agree: Financial freedom is about being in control of your money and your life choices.
Independence and security
As Ang Xinmin puts it: "Financial freedom means living the life I want to live, and having my money work for me."
Xinmin is a registered nurse in her late-20s. One of her fondest memories relating to money involves being an entrepreneur in primary school.
"I used to sell and trade Pokémon cards and stickers from my collection when I was younger. I managed to earn a few cents from this mini business of mine and aimed to put a dollar into my piggy bank daily. I remember feeling really proud and satisfied as I was capable of earning my own dollar," Xinmin recounts.
This early experience taught her that "saving builds independence and security". She learned that being financially prepared is key to overcoming any potential stumbling blocks in life.
She credits her parents for instilling this value in her from a young age. "My parents have always influenced me in both my saving and spending habits. To differentiate between my wants and needs. Providing me with a piggy bank to stash away my every dollar since young was crucial as it helped me inculcate a saving goal. I am really grateful for that."
Choosing happiness over money
Money memories can shape your approach to your finances. For Nigel, the memory of receiving his first paycheck helped him realise what he wanted to do with his money. "It was the first time I felt like I had real control over my money and how I wanted to use it," he explains.
Nigel Lin is the head of research at a consumer analytics firm. Over the years, he has met people from all walks of life and in different financial situations. These interactions shaped his saving and spending habits.
For instance, he's methodical in managing his money, tracking his expenses regularly so he knows what he's spending on and where he can save more on. At the same time, he's guided by this mantra: "Spend wisely on the people and experiences that you treasure the most."
"I can think of many instances where I've chosen happiness over money; those decisions I don't regret," he adds.
Investing for the future
When it comes to investing, both Xinmin and Nigel share similar approaches.
"I try to tune out the noise and invest only in what I know and what I believe in," Nigel says. He has been investing with Syfe for close to three years now. For him, what's important is that he's able to fully take care of his essentials and any emergencies over the long-term.
"I really like how Syfe has different options to cover my financial goals." He recommends the platform for anyone looking to "invest with a peace of mind".
Xinmin looks up to Warren Buffett's investing philosophy. She aims to invest in companies that are in good shape, fiscally and fundamentally, and have the capability and potential for continued growth. Like many of her peers, she also knows the importance of investing outside of Singapore. After all, many of the most successful and innovative companies today are based in the US and increasingly, China.
"With Syfe, I'm able to invest in the global stock market easily," she enthuses.
How to achieve financial freedom
If you're new to investing, there's no better time to get started. By investing as soon as you can, you take advantage of the power of compounding to grow your wealth over time.
Financial experts typically recommend saving and investing 15% to 20% of your income. It can also be helpful to use different portfolios for your various goals. For instance, a balanced portfolio may be used to achieve a medium term goal like a house down payment. A capital growth portfolio may be added on for goals that are more than 10 years away.
With digital wealth platforms like Syfe, you can start investing any time and from any amount. As you approach your goals and milestones, you have complete flexibility in withdrawing your money, and no charges for doing so.
Ready? Find out how Syfe can help you achieve financial freedom.