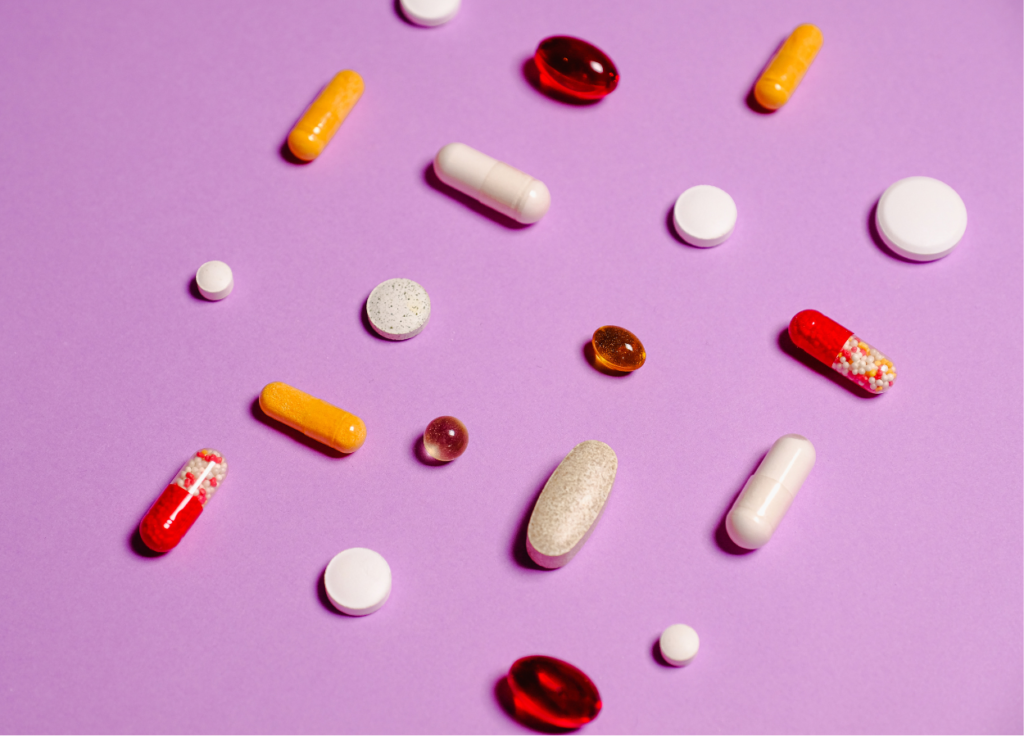 We're excited to announce new additions to our Syfe Select ETF universe! Whether you want to ride the Big Pharma trend, protect your portfolio from inflation, or invest according to your beliefs these ETFs could help you achieve your goals.
VanEck Pharmaceutical ETF (PPH)
VanEck Pharmaceutical ETF (PPH) holds 25 of the world's largest pharmaceutical stocks. While the broad S&P Pharmaceuticals Select Industry Index is down 14% so far in 2022, PPH has dipped only 2% (at this time of writing).
Pharmaceutical companies often have relatively high pricing power since they manufacture essential drugs and medicines. In inflationary environments, companies with strong pricing power can protect their profit margins by passing higher costs along to customers.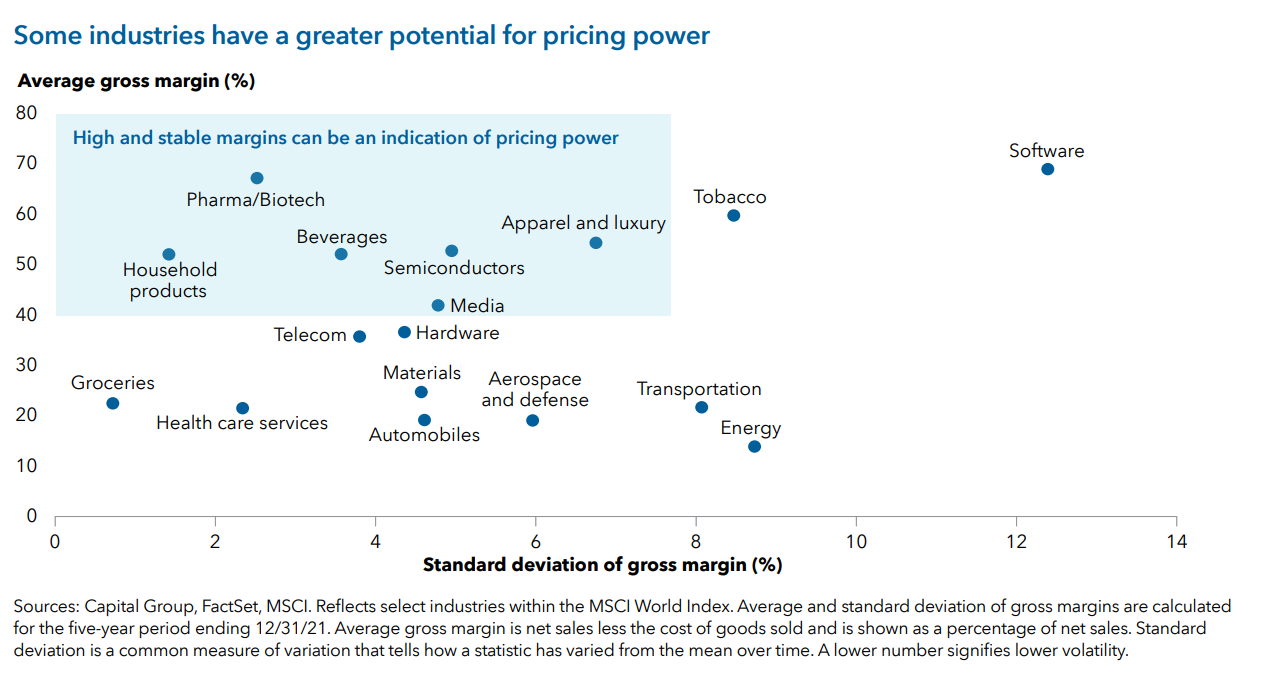 The top holdings within PPH include blue-chip pharmaceutical stocks like Eli Lilly, Merck, and Bristol-Myers Squibb, and Novartis.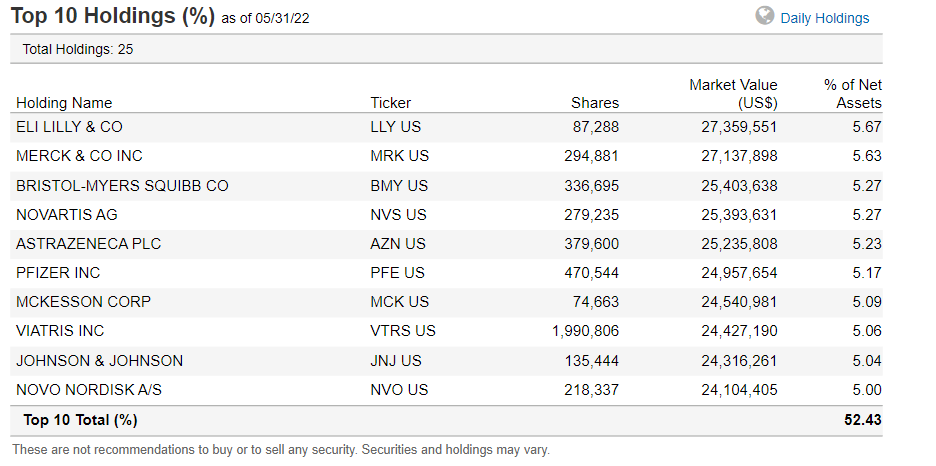 According to research by Moody's, although these top companies face patent expirations in the coming decade, they have the financial muscle to overcome anticipated losses by acquiring others. For instance, Pfizer recently bought Biohaven for $11.6 billion while Bristol-Myers Squibb acquired Celgene for $74 billion in 2019.
Moody's noted that these large pharmaceutical firms are all well positioned with high cash holdings, strong cash flow, and manageable debt levels.
PPH has an expense ratio of 0.35%.
Vanguard Short-Term Inflation-Protected Securities ETF (VTIP)
Treasury inflation-protected securities (TIPS) are bonds issued by the US government that protect your money from inflation. The principal value of the bond adjusts in response to fluctuations in the Consumer Price Index (CPI), which measures core inflation.
If the CPI rises – indicating higher inflation – your principal increases by an equivalent amount. This helps you to maintain your purchasing power during periods of high inflation. On the flip side, if deflation were to happen, your principal would decrease accordingly.
That said, when TIPS reach maturity, you're guaranteed redemption at your original or adjusted principal value, whichever is higher.
TIPS are issued with different maturities; some even have maturities as long as 30 years. Vanguard Short-Term Inflation-Protected Securities ETF (VTIP) holds TIPS with relatively short maturities of less than five years. These come with lower volatility and less real interest-rate risk than longer-duration TIPS funds.
In the current environment of rising interest rates, shorter-duration bonds tend to be more appealing. When the underlying bonds mature, the proceeds can be reinvested into higher-yielding bonds.
VTIP has an average duration of 2.5 years and a yield to maturity of 2.2%. With a low expense ratio of 0.04%, it's almost seven times cheaper than similar TIPS funds.

Wahed FTSE USA Shariah ETF (HLAL)
The Wahed FTSE USA Shariah ETF (HLAL) was launched in July 2019. HLAL invests in US stocks that have been screened against Shariah principles and standards.
Companies whose business operations charge interest, engage in gambling, tobacco, pork production, alcohol manufacturing, pornography and weapons manufacturing are excluded.
In compliance with Islamic principles, the ETF also screens out companies with a lot of debt.
The top three sectors within HLAL are technology, healthcare, and industrial goods and services. The ETF currently holds 236 constituents, with Apple, Tesla, Johnson & Johnson, and Procter & Gamble (P&G) amongst its top holdings.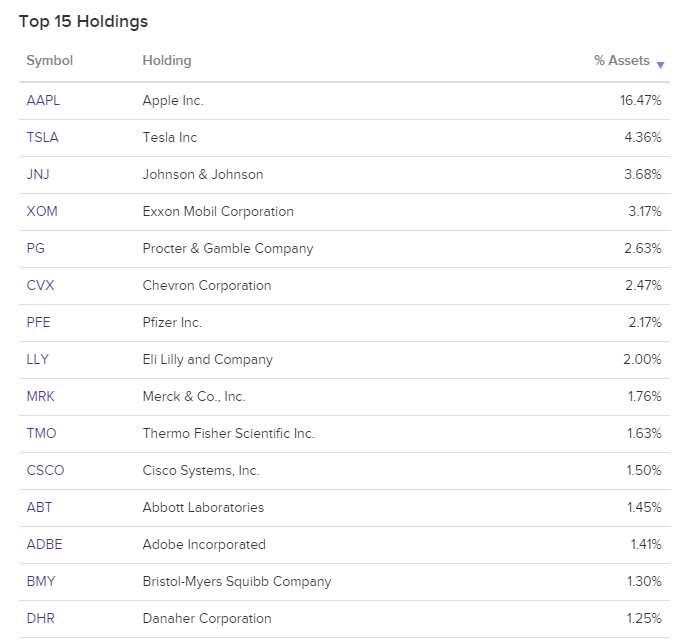 HLAL has an expense ratio of 0.5%. The ETF is offered by Wahed, a leader in ethical and halal investing.
How to use Syfe Select
Want to start investing in these ETFs? You can do so using Syfe Select for a fuss-free experience.
To begin, click on "Add new" and choose "Select Custom". Under the "View all" option, you can search for your desired ETFs using their ticker symbol and add them to your portfolio. For example, type in "PPH" in the search bar to add the VanEck Pharmaceutical ETF to your Syfe Select portfolio.
Once you've confirmed your portfolio, we'll invest your money in your chosen ETFs automatically. There are no brokerage fees involved and dividends are reinvested for you at no extra charge.
Learn more about Syfe Select and click here to create your Syfe account.