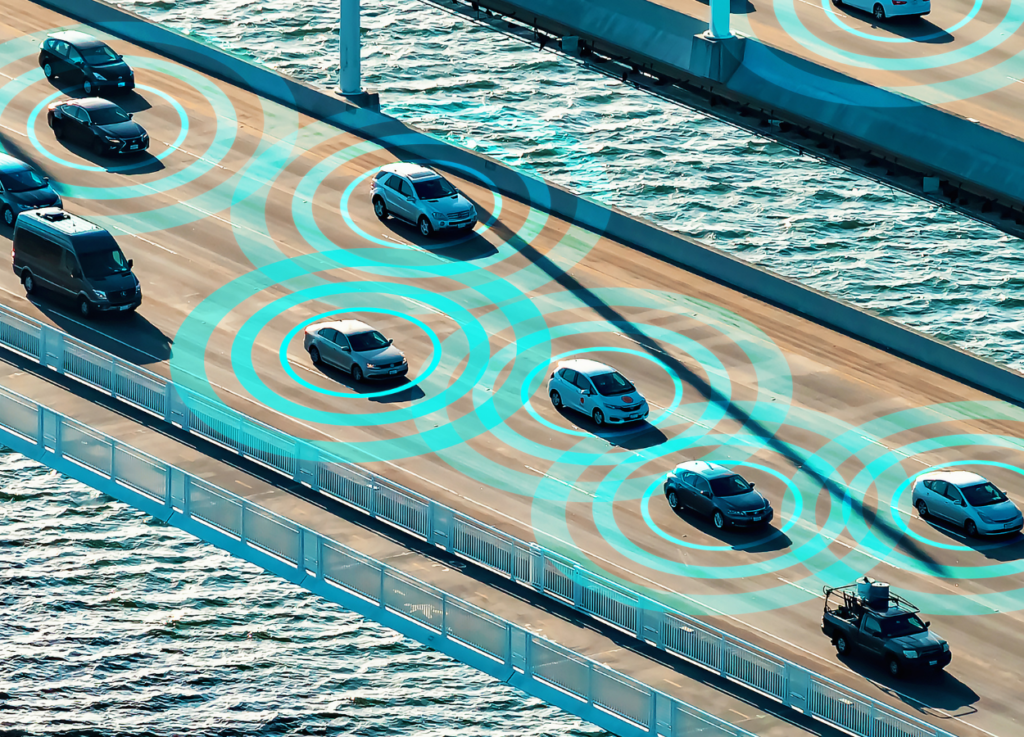 An ETF focusing on self-driving cars and electric vehicles (EVs) is one of five new ETFs available on Syfe Select this month. You can now add IDRV, short for iShares Self-Driving EV and Tech ETF, to Custom portfolios.
Here's a complete list of new ETFs you can access on Syfe Select.
IDRV: EVs and self-driving cars
As the world looks to cleaner sources of energy to combat climate change, EVs are rapidly gaining popularity.
Deloitte forecasts that China will dominate 49% of the global EV market by 2030, Europe will account for 27%, and the US will garner about 14%.
Beyond EV manufacturers, the sector also comprises companies involved in producing EV batteries and supplying battery materials. Per a report from Allied Market Research, the global EV industry is expected to reach $824 billion by 2030, up from $163 billion in 2020.
As EVs become mainstream, autonomous vehicles could be the next frontier to watch. According to a report by Lux Research, self-driving cars are expected to create $87 billion worth of opportunities for automakers and technology developers in 2030. Companies like Tesla and Alphabet's Waymo are among many companies aiming to deploy driverless vehicles within the next two to three years.
iShares Self-Driving EV and Tech ETF (IDRV) offers a way for investors to capitalise on the growing demand for EVs and get a headstart in the self-driving space. The ETF holds 116 companies involved in EV and self-driving technologies. Top holdings include Tesla, Intel, Toyota, Alphabet, and Samsung.
IDRV comes with an expense ratio of 0.47%. View more details here.
REMX: Invest in rare earth and strategic metals
Rare earth elements and strategic metals are used in a wide range of products from electric car motors to missile guidance systems, and wind turbines to iPhones. These metals form the key inputs to many of the world's most advanced technologies. As such, global demand for such metals have been steadily increasing in recent years. With the increasing focus on green technologies and military defense, demand is projected to reach 315,000 tonnes per year in 2030.
VanEck Rare Earth/Strategic Metals ETF (REMX) offers global exposure to companies involved in producing, refining and recycling rare earth and strategic metals. Top holdings include Zhejiang Huayou Cobalt, Lynas Rare Earths, and Pilbara Minerals.
One thing to note is that the rare earth and strategic metals industry is known for being volatile. As a commodity, these metals are influenced by supply and demand trends that can change quickly. Given their use in government defense systems, investing in rare earth and strategic metals can be subject to geopolitical risk as well. For instance, since China accounts for more than 80% of the world's rare earth production, changes to policies and mining production have had a significant impact on global rare earth supply.
As of 31 March 2022, REMX's largest geographical exposures are Australia, China and US.
REMX has an expense ratio of 0.59%. View more details here.
VOTE: Drive change as an activist shareholder
Engine No. 1 Transform 500 ETF (VOTE) aims to bring about transformational changes in companies through shareholder activism. Engine No. 1, the activist hedge fund behind VOTE, won three ExxonMobil board seats in June 2021 after a six-month proxy fight.
Although the company owned just 0.02% of Exxon's stock, they managed to convince larger shareholders to join them in appointing new directors who will work to advance a sustainability agenda at Exxon.
VOTE will employ similar methods to effect positive change. The ETF buys shares in 500 of the largest US stocks and aims to lobby other shareholders of these companies to vote in favour of climate change and ESG agendas.
Unlike conventional ESG funds that only invest in ESG leaders, VOTE tracks the Morningstar U.S. Large Cap Index. By owning large companies like Apple, Amazon, Tesla and Microsoft, the ETF intends to use the shares they own to keep these large companies accountable.
What's more, VOTE is probably the most affordable ESG ETF in the market. It carries an expense ratio of just 0.05%, similar to most low-cost S&P 500 ETFs. Find out more here.
DBB: Invest in commodities
Commodities are historically a resilient asset class amid rising inflation. In recent times, global commodity prices have also spiked on worries about supply disruptions amid geopolitical tensions. These factors have sparked a rally in a broad range of commodities such as oil, gold and industrial metals.
Invesco DB Base Metals Fund (DBB) is an easy way to invest in commodity futures. It gives you exposure to some of the most commonly used base metals like copper, aluminum, and zinc via futures contracts. You may be wondering why DBB is not physically-backed like Gold and Silver ETFs are. That's because base metals are worth less on a weight basis, so physical replication (the ETF issuer owns the metal on your behalf) is not an efficient approach here. Rather, DBB tracks the price of a base metals futures index.
The base metals DBB has exposure to are key components used in a wide array of goods ranging from aluminum cans to car doors, copper wires to zinc pipes, and musical instruments and mirrors. As the global recovery continues to advance, economic activity has rebounded, pushing up demand for these base metals.
DBB comes with an expense ratio of 0.84%. Find out more here.
How to invest in these ETFs
If you are thinking about investing in IDRV, REMX, VOTE or DBB, there are several ways to do so.
For DIY investors, you can use Syfe Trade to invest in specific US stocks and ETFs. You enjoy free trades every month and super low commissions on trades thereafter. What's more, new investors get to earn $60 in cash credits when they start using Syfe Trade.
Prefer to build your own ETF portfolio? Consider using the Syfe Select Custom portfolio. You get to pick from over 100 top ETFs (including the ETFs introduced above) and determine your portfolio allocation. A Custom portfolio makes it easier to dollar cost average each month since your funds will be automatically invested into your chosen ETFs.
Ready to get started? Simply download the Syfe app and use Singpass to create your account in under 3 minutes.