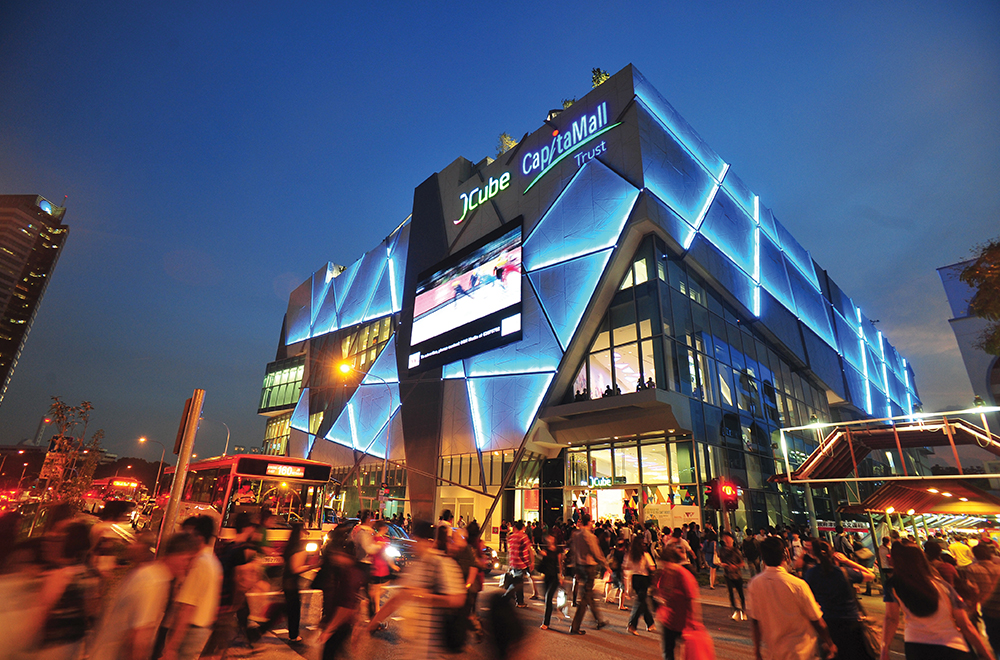 Retail REITs were among the sectors most badly affected by the COVID-19 pandemic in 2020. But with our economy on the mend in 2021, retail REITs have been top performers since the start of the year.
In an email interview with Financial Horse, he shared his take on the retail REITs space, noting that while rising treasury yields in 2021 may be a headwind for the asset class, his personal view is for a "gradual recovery especially for well-located malls". For malls in less ideal locations, his outlook is "less optimistic".
That said, malls will have to brace themselves yet again as the COVID-19 situation remains unpredictable. Singapore is essentially back to "Phase 2 (Heightened Alert)", which takes effect from May 16 through June 13. This comes following a spike in COVID-19 community cases.
A larger-than-expected rise in US inflation also sent Asian markets, including Singapore REITs, lower for much of the week as US Treasury yields surged once more.
As we head into the second half of 2021 and beyond, here's what might be ahead for retail REITs.
Singapore's retail REITs landscape
Retail REITs have long been a popular choice for REIT investors. After all, you can simply head down to a mall to assess its footfall, retail offerings and amenities to gauge the performance of the REIT that manages that mall.
Singapore's retail REITs typically own and manage retail real estate, such as suburban malls and / or central region malls. For instance, Frasers Centrepoint Trust (FCT) is one of the largest suburban retail mall owners in Singapore with malls like Causeway Point and Hougang Mall under its portfolio.
On the other hand, Starhill Global REIT operates mainly central region malls like Wisma Atria and Ngee Ann City, two of the most popular malls along Orchard Road.
Meanwhile, CapitaLand Integrated Commercial Trust (CICT) would be an example of a REIT which owns both suburban malls (such as Junction 8 and Tampines Mall) and malls located in the central region (such as Raffles City and Plaza Singapura).
Retail sales pick up
Since late last year, we've seen a gradual recovery in retail sales as Singapore entered into Phase 3 of COVID-19 reopening.
While the food & beverage sector continues to be constrained by capacity limitations, apparel and footwear retailers posted a 32% increase year-on-year in February during the Chinese New Year period.
Demand for these sectors were also given a boost in March as people prepared to slip back into office wear when the Singapore government announced that the work-in-office cap would be raised from 50% to 75%.
But given that work from home is now the default for the Phase 2 period and social distancing rules have been further tightened, malls could face lower footfall and tenant sales in May and June.
This setback notwithstanding, domestic retail spending is still poised to recover in the medium term. While dining in is not permissible during this period, shopping malls and showrooms are still operating, albeit at reduced capacity. Consumers are likely to spend more at local malls this year since mass travel is currently all but impossible.
If new infection cases are brought under control following tighter measures, it is possible that safe distancing measures will be eased once more in the later half of the year. Alongside the steady roll-out of Singapore's vaccination programme, this could bode well for retailers and further support the performance of retail REITs.
Lower rental reliefs should improve revenue
Many retail REITs experienced lower revenue and net property income on the back of rental rebates and other relief measures provided to their retail tenants in 2020.
With a stronger economic outlook this year, fewer tenants should require such rebates. According to CGS-CIMB research, while most landlords will continue to offer rental rebates to struggling tenants, the quantum will be much reduced compared to last year. Rental relief will likely be offered on a more targeted basis, such as for cinema tenants operating at significantly reduced capacity.
Lower rental reliefs and the recovery of shopper traffic and tenant sales in the months ahead should translate to distribution per unit (DPU) increments. So far, 14 REITs have reported their earnings for the first quarter of 2021 (as at 3 May 2021) and averaged DPU increases of 31% year on year.
Retail rents likely to hold steady
Another positive for retail REITs is that Singapore's future retail supply remains low compared with the 5-year average of preceding years. This suggests that rents will likely remain stable in the immediate future.
Source: CBRE Singapore Real Estate Market Update, Q1 2021
Will central malls play catch up?
With most people working from home last year, suburban malls naturally outperformed their centrally located counterparts. Suburban malls, particularly those connected to transport hubs like MRT and bus stations, generally see residents go through the mall every day as they go about their activities. This generates stable footfall and resilient tenants sales.
While many residents will frequent nearby malls for food and necessities, fewer are likely to patronise central malls that regularly. Central malls also tend to cater more to tourists, which all but dried up in the midst of the pandemic.
When asked whether he sees suburban malls maintaining their outperformance over the longer term, Financial Horse said, "Most of the COVID-19 trades that did well in 2020 are not doing well in 2021 as the world reopens. This happened for industrial properties, and I would expect a similar trend for suburban malls."
"They're definitely still doing better than pre-COVID because of flexi working, but as Singapore continues to reopen, their footfall may decline until it settles at a new equilibrium."
This is supported by the view that the return of the office crowd once the COVID-19 situation is brought to control should improve the outlook for central malls. If proposed air travel bubbles do take off later this year, this will mean a significant boost for tourist-focused malls as well.
Omni-channel retail: The new normal?
COVID-19 undeniably took a huge toll on many retailers. In 2020, we bid farewell to several high profile retail brands such as Robinsons, Topshop, and Esprit.
One silver lining is that several retailers have swiftly taken over the prime retail space vacated by Robinsons. We now have IKEA at JEM, BHG at Raffles City and Courts at The Heeren. While some brands may exit, more resilient retailers have proved ready to fill vacated spaces with new concepts.
This speaks to how brick-and-mortar retail will remain relevant even as e-commerce grows in popularity. Going forward, consumers are likely to indulge in both online and physical shopping depending on their needs and preferences.
There are encouraging signs that landlords recognise this and are keeping up with the evolving retail landscape by introducing omnichannel experiences to strengthen the relevance of their malls.
"The major mall operators, CapitaLand, Frasers, Mapletree etc, are very, very aware of the threat posed by ecommerce, and have been responding accordingly for a while now", noted Financial Horse.
For instance, CapitaLand, which manages CapitaLand Integrated Commercial Trust, launched eCapitaMall (a digital mall) and Capita3Eats (a food ordering platform) in 2020 to augment the online to offline experience for their shoppers and retailers.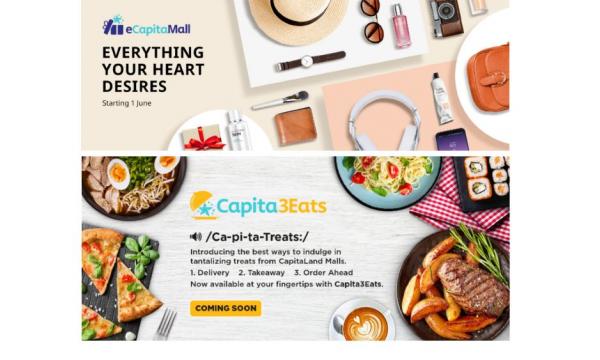 Frasers Centrepoint Trust adopted a similar strategy with its Frasers eStore and Makan Master digital platforms. These platforms provide multiple fulfilling options (in-store, click & collect and delivery) and order stacking as well.
Then again, Financial Horse sees not overly compromising rents and DPU as a challenge landlords will face as they adapt to deal with e-commerce. "Most REITS are choosing to prioritise occupancy levels now and curating a good experience for the shopper. How that impacts rental reversion going forward is going to be very interesting to watch", he added.
Well-located and well-managed malls thrive
During the interview, Financial Horse also shared his top picks for retail REITs in 2021. He noted that as a lot of REITs are fairly priced now, compared to six months ago where small-cap REITs like Starhill Global REIT were priced at a discount to the large-caps, he would "go for the quality names – CapitaLand Integrated Commercial Trust, Mapletree Commercial Trust etc – and hold long term" in this climate.
That's smart advice. As the old saying goes, don't put all your eggs in one basket. A diversified REIT portfolio is less sensitive to market swings. One option to consider is Syfe REIT+, a portfolio holding 20 of the largest Singapore REITs such as CapitaLand Integrated Commercial Trust, Mapletree Commercial Trust, Ascendas REIT and more. With no minimum investment amount, this could be a good option for investors who are looking to dip their toes in the Singapore REIT market.
Ultimately, the success of retail REITs depends on how well-located and well-managed their malls are. While short-term hiccups may occur, such as the newly mandated decrease in mall capacity and dining group size, high quality malls will always be able to attract new tenants and keep shoppers coming back.