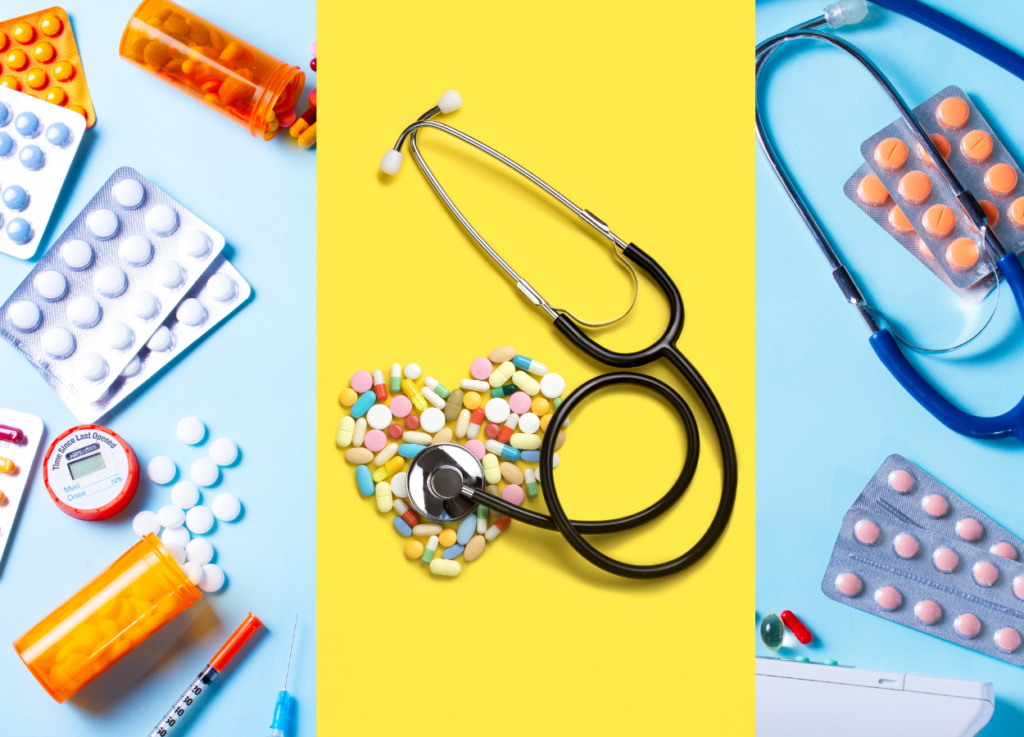 Covid-19 turned Moderna and Pfizer into household names. It also sparked renewed interest in the healthcare sector.
Healthcare is one of the 11 sectors in the benchmark S&P 500 stock index. As of 31 December 2021, healthcare is the second largest sector in the S&P 500 with a weighting of 13.3%. The sector returned 26.1% last year.
Given that everybody needs healthcare at some point, many investors see this sector as a long-term play.
Here's what to know.
1. Healthcare tailwinds
Healthcare enjoys several structural tailwinds that go beyond the pandemic.
Ageing populations and longer life expectancy. As we live longer – and often with chronic diseases – there will be a need for more medical care to maintain quality of life.
Rising medical expenditure. About $8.3 trillion is spent on healthcare globally, demonstrating good growth prospects for the industry. In the US alone, healthcare spending is projected to be over $4 trillion – 20% of the country's GDP. In Singapore, healthcare spends are around 6% of our GDP and could go up to 9% by 2029.
Medical and technological advances. Last year, $44 billion was raised globally in health innovation – twice as much as 2020. We're seeing breakthroughs in oncology, immunology, and diseases previously thought to be untreatable. In the US, a leukaemia patient has become the first woman to be cured of HIV!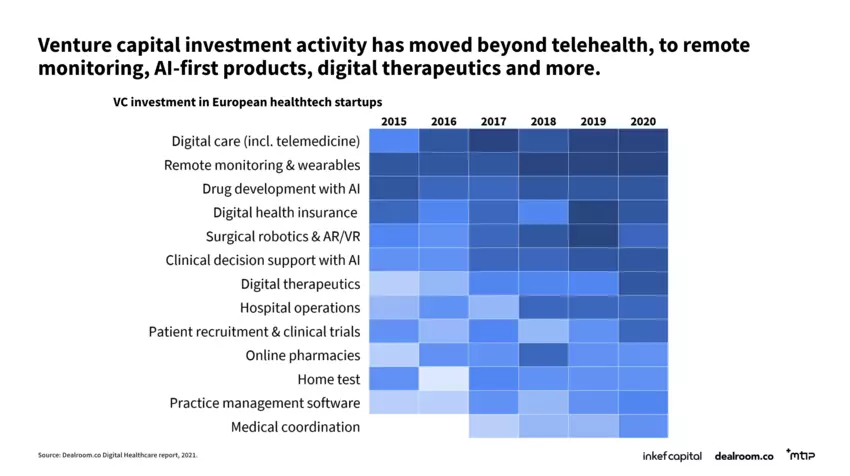 Pent-up medical demand. Many elective medical procedures were pushed back during the pandemic as hospitals became overwhelmed.
2. Healthcare is not just pharmaceuticals
When you invest in the healthcare sector, you're actually getting exposure to multiple industries. Together, they create medical products and services ranging from vaccines to pacemakers.
The six segments to know are:
Pharmaceutical segment includes companies that produce brand-name drugs ("Big-Pharma") and generic drug manufacturers that make lower-priced alternatives.
Biotech firms focus on R&D to create new drugs and treatments.
Medical equipment companies make everything from gloves to surgical robots.
Sales and distribution segment includes pharmacies and retailers of medical and health products.
Health insurance companies provide health insurance policies.
Healthcare facilities include hospitals, clinics, nursing homes and laboratories.
3. Healthcare has both defensive and growth characteristics
The healthcare sector has both defensive and growth characteristics. As such, it can play a "valuable role" in investor portfolios, according to an investment note from UBS.
Healthcare is a defensive sector because of its low correlation to economic swings and other global macroeconomic uncertainties. People will still need medical care even in a recession.
Healthcare also has exposure to structural growth trends such as ageing populations and medical innovations such as genetic therapies. The US Food and Drug Administration (FDA) expects to approve 10 to 20 new cell and gene therapies every year by 2025.
4. Many factors can affect the price of a healthcare stock
Stock prices move for a variety of reasons. For the healthcare sector however, there are several unique factors to keep in mind, including:
Clinical trial data. Better than expected clinical data, faster regulatory approvals can cause a pop in share prices. Similarly, bad news can cause share prices to dip.
Changes in regulations. Healthcare is a highly regulated sector and new rules or changes to standards will likely affect healthcare companies.
Loss of patents. Every year, many brand-name drugs lose their exclusivity, giving generic drug makers a chance to seize market share with more affordable versions.
Political or reputational issues. Martin Shkreli, the so-called "Pharma Bro", and his drug-pricing scandal comes to mind.
5. There are various ways to invest in healthcare
Investors can choose to invest in individual healthcare stocks or healthcare sector funds / ETFs.
Broad ETFs such as the Health Care Select Sector SPDR Fund (XLV) track the S&P 500 Health Care sector.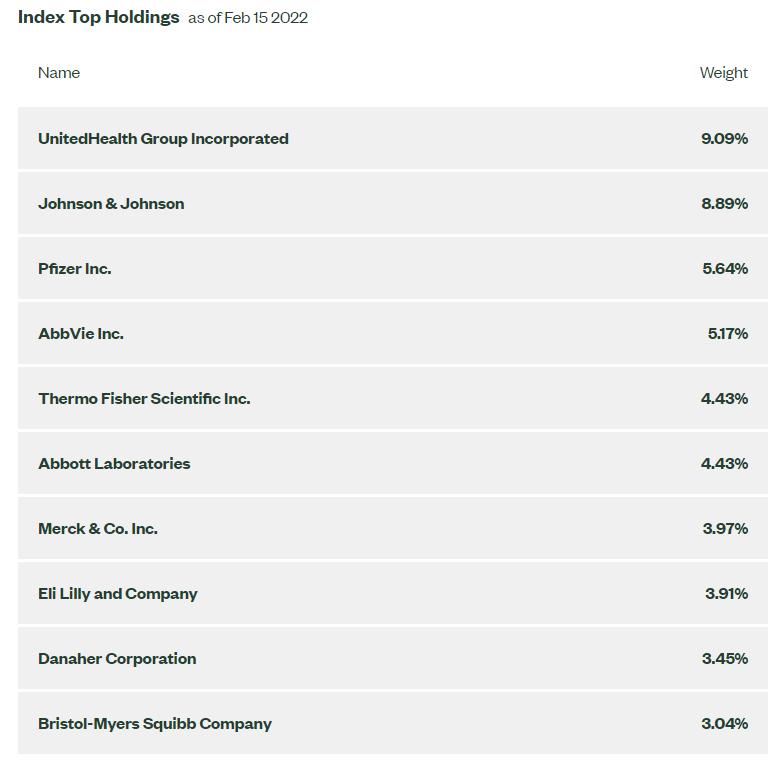 Targeted ETFs offer specific exposures to biotech, genetic therapies, and other healthcare segments.
Examples include iShares Biotechnology ETF (IBB), ARK Genomic Revolution ETF (ARKG), iShares U.S. Healthcare Providers ETF (IHF), among others.
You can also invest in managed portfolios like Syfe's Healthcare Innovation thematic portfolio. Determine which option fits your risk appetite and investment goals before investing.
Invest in healthcare through Syfe
Whether you like to pick your own stocks and ETFs or prefer to let the experts do the leg work for you, Syfe enables you to invest in the healthcare sector affordably and easily.
For DIY investors, you can use Syfe Trade to invest in specific stocks and ETFs. You enjoy free trades every month and ultra-low commissions on trades thereafter. What's more, you get to earn more than $200 in cash credits as part of Syfe Trade's launch promotion.
For investors who don't have the time or inclination to pick their own stocks, consider Syfe's Healthcare Innovation portfolio which holds a diversified selection of stocks across the entire healthcare sector and keeps track of transformative technologies and therapies in the industry.
Holdings include:
Health Care Select Sector SPDR Fund (XLV)
iShares Biotechnology ETF (IBB)
ARK Genomic Revolution ETF (ARKG)
iShares U.S. Healthcare Providers ETF (IHF)
iShares U.S. Medical Devices ETF (IHI)
SPDR Health Care Equipment ETF (XHE)
Ready to get started? Simply download the Syfe app and use Singpass to create your account in under 3 minutes.