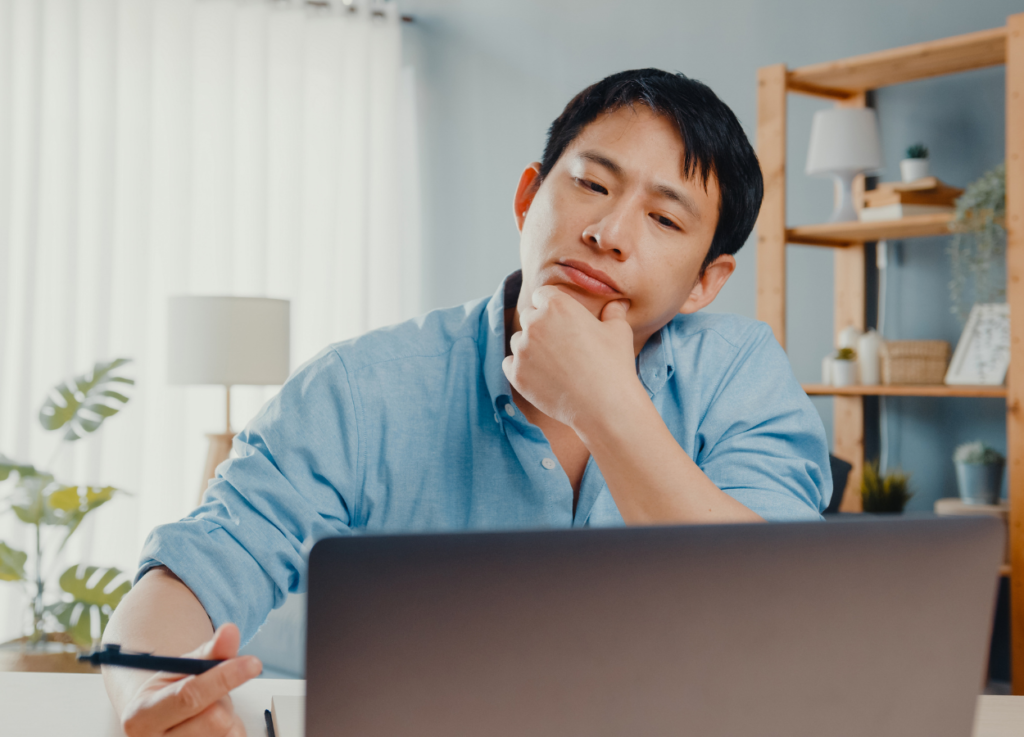 Zero brokerage commissions sound good, but your trade may not actually be free – as a Tiger Brokers customer found out the hard way. As reported in The Business Times (BT), the customer had recently sold about US$5,000 worth of US penny stocks. Not aware of the fine print regarding settlement fees, he was shocked when he saw a deficit of US$11,000 in his account after selling his shares.
It turns out that Tiger Brokers charges a settlement fee of US$0.003 per share with no maximum cap. BT reports that moomoo, another zero-commission online brokerage, charges a similar fee.
The takeaway from this episode is that zero commissions don't always mean free trades. Additional fees may be hiding in the fine print of different fee schedules.
At Syfe, we believe in being transparent about our fees. The free trades we offer for US stocks are truly free, with no platform fees and no settlement fees. Customers are charged an ultra-low, all-in fee for commissions outside their free trades. That's it! No asterisks to take note of and no minimums or caps to remember.
How Syfe Trade works
Syfe Trade does not make money from payment for order flow, a process where brokers sell customers' stock orders to intermediary trading companies and receive certain rebates in return. There's a possibility that brokers may be tempted to channel trades to a market maker who offers the best rebates, instead of the best asset price.
Instead, we give you a certain number of free trades every month for US stocks and charge a flat fee per trade after all free trades are used. There's no conflict of interest with this freemium model and our approach is upfront and transparent. 
On our Syfe app, you'll find plenty of helpful guides on the benefits of diversification and investing for the long haul. This supports our focus on long-term investing, and not gamification, a practice that some brokerages overseas have used to glorify risky stock trading.
What are the fees for Syfe Trade?
Investing with Syfe Trade is straightforward with our transparent fees. For US stocks, there are no custody, settlement, platform, deposit or withdrawal fees on our platform. 
Here's an overview of our pricing structure for US stocks.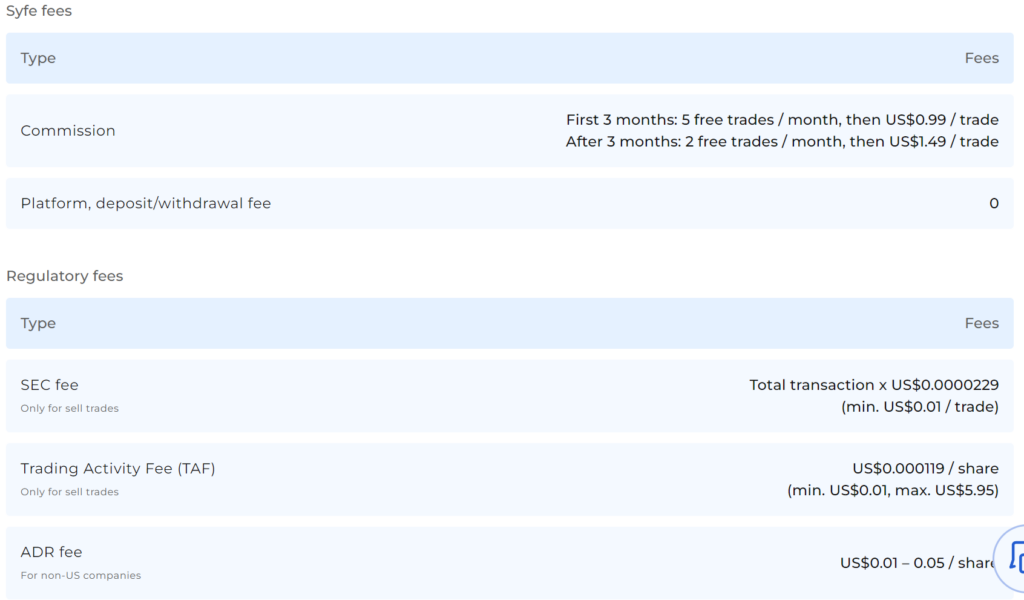 Commission fees are subject to the prevailing GST, where applicable.
For US securities, the US Securities and Exchange Commission (SEC) and Financial Industry Regulatory Authority (FINRA) will levy a fee for sell trades. SEC fees and trading activity fees go directly to these institutions. 
Read the fine print
Although they sound attractive on paper, investors should be alert to the various less transparent fees that can come with zero commission trading.
If you prefer an easy and secure way to invest in US stocks, consider Syfe Trade. Syfe is licensed by the Monetary Authority of Singapore and individual Syfe Trade accounts are insured by Securities Investor Protection Corporation (SIPC) up to US$500,000 against brokerage failure. What's more, we offer 24-hour customer support on all US trading days so you can trade with a peace of mind.
Download the Syfe app today to get started.