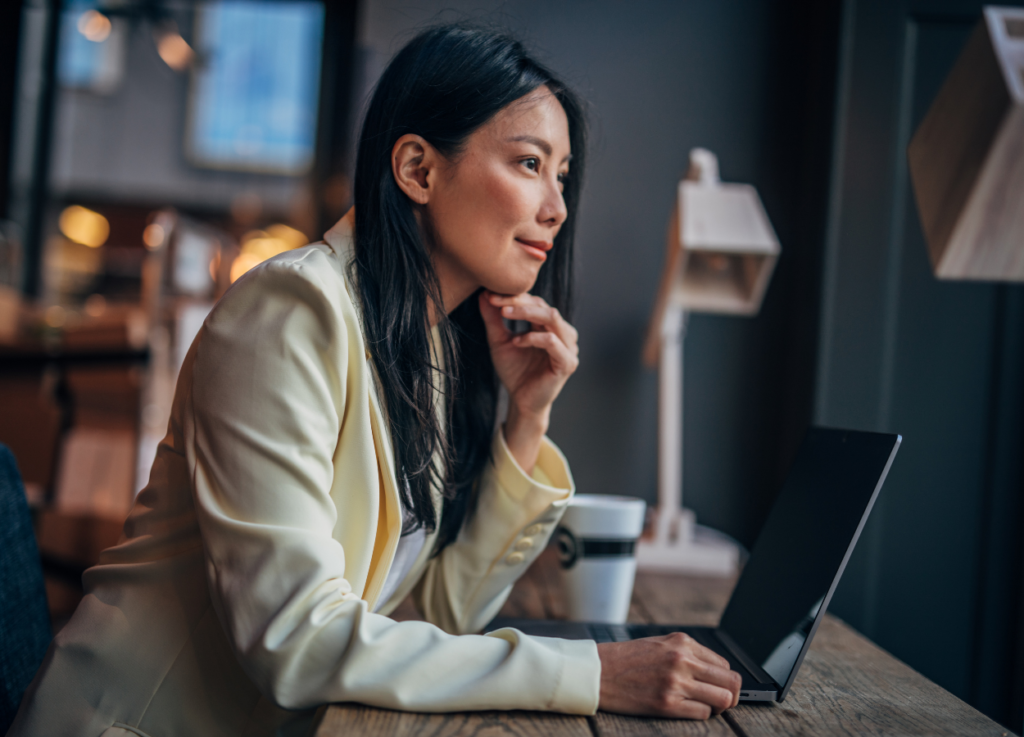 US markets closed sharply higher on Thursday, with all three major indices posting solid gains.
Strong earnings from the retail sector yesterday boosted investor sentiment and soothed fears about a potential recession. Meanwhile, Chinese tech stocks also rallied after strong earnings from Alibaba and Baidu.
Here are the week's top headlines.
Alibaba
US-listed shares of Alibaba Group rose 14.8% on Thursday after the Chinese tech giant reported fiscal fourth-quarter earnings that beat analyst estimates. For the January to March quarter, revenue rose 9%. Although that represented the firm's slowest pace of growth since going public in 2014, the result reassured investors worried about the impact of China's COVID lockdowns.
For the fiscal year, Alibaba saw 1.31 billion annual active consumers on its platforms, including over 1 billion customers in China. However, the company refrained from offering any revenue forecast for the year, citing COVID-19 risks.
Many large Chinese cities have been under lockdown for the past two months, and this has weighed on Alibaba's business as consumer spending slows and merchants face difficulties shipping goods.
The company is seen as a bellwether for Chinese consumer sentiment due to its retail dominance in China. Following Alibaba's rally, shares of other Chinese tech stocks also rose. US-listed shares of Pinduoduo jumped 9.5% while Tencent gained 3.4%.
Baidu
US-listed shares of Baidu jumped 14.1% yesterday after posting an unexpected gain in quarterly revenue.
Baidu's core search engine business is heavily dependent on advertising, which has slowed in China amid multiple lockdowns. So much so that the firm's 1% rise in revenue actually beat analyst estimates.
Most of the outperformance came from Baidu's cloud and artificial intelligence (AI) products. Revenue from Baidu AI cloud, one of the firm's fastest-growing sectors, surged 45% during the quarter.
Online ad revenue however, dipped 4%. Baidu has been diversifying away from online advertising in recent years. In addition to cloud computing and AI, the company has expanded into robotaxis. Apollo Go, their robotaxi service, is currently operating across 10 Chinese cities. Last month, Baidu received approval to operate part of their fleet in Beijing without human safety drivers.
Costco
Costco shares fell 2.1% during after-hours trading yesterday, after rising 5.7% during the regular trading session. The membership-only retailer reported solid fiscal third-quarter results after the bell on Thursday, topping profit and revenue estimates.
In contrast to Walmart, Costco said their customers were not trading down or switching from branded products to generic labels. But like Walmart and Target, Costco's gross margins have been hit by rising freight and labour costs.
Macy's
Shares of department store operator Macy's surged 19.3% yesterday after the company raised its full-year profit outlook and beat first-quarter profit estimates. Sales got a boost from strong demand for high-end apparel such as fancy dresses and formal wear as consumers attend weddings and other social events again.
Dollar Tree, Dollar General
Shares of discount retailers Dollar Tree and Dollar General popped yesterday after both companies exceeded quarterly earnings expectations and provided strong guidance for the coming year.
Dollar Tree surged 21.9% while Dollar General jumped 13.7%. Their buoyant sales suggest US consumers are shopping for cheaper goods amid elevated inflation.