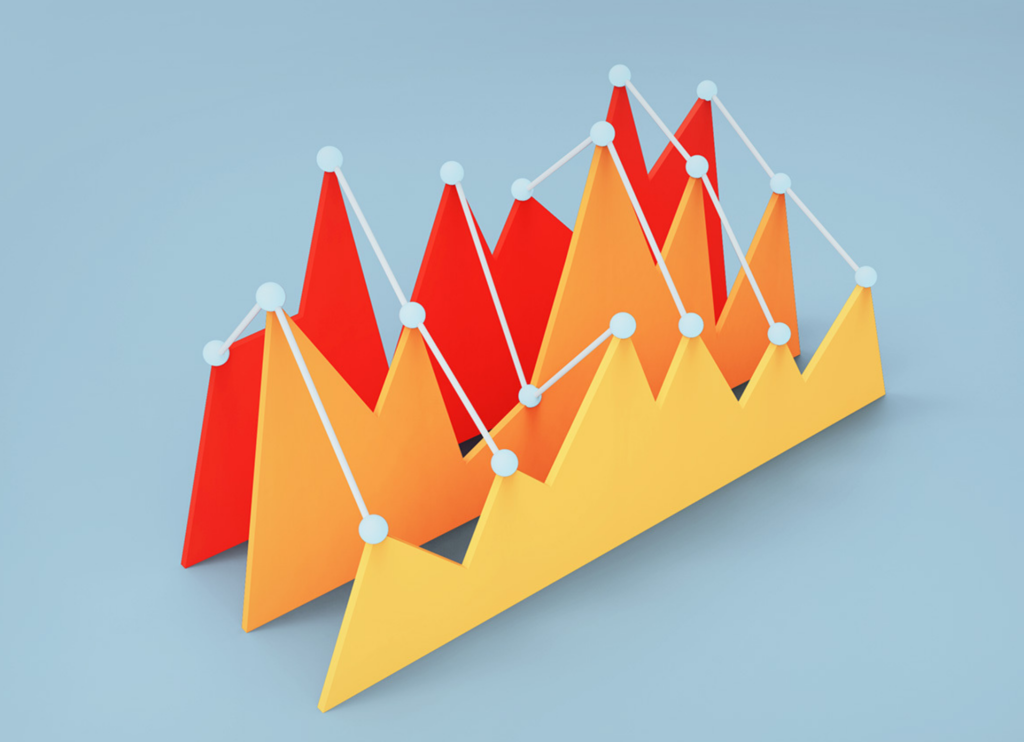 Factor investing is one of the most popular investment strategies. It has historically helped investors reduce portfolio volatility, improve returns, or enhance diversification. Its enduring popularity has given rise to countless debates about the merits of growth versus value investing (the Batman and Superman of the investing world).
Factor exchange traded funds (ETFs) are a smart yet easy way to harness the power of factors (also called "smart beta"). Keen to add them to your portfolio? Here are some popular factor ETFs across growth, value, and momentum to consider.
What is growth investing?
Growth is an investing style that focuses on companies that are expected to grow more rapidly than others. This can be in the form of revenue or profit growth. Growth companies typically have stock prices that are higher relative to their sales or profits. Investors are willing to pay more for these stocks now with the expectation of selling them at higher prices in the future.
Growth stocks are generally riskier. If a company's growth disappoints, its stock price could tumble. As such, growth investing is often more suited to risk-tolerant investors with a longer time horizon.
What is value investing?
Value investors look for companies that have good fundamentals but have stock prices trading at a bargain. With time, the assumption is that markets will come to recognise the company's value and its stock price will rise.
However, this upside potential is more limited compared to growth stocks. And while many growth stocks don't distribute dividends, value stocks often do. Overall, value stocks are seen as being less risky than growth stocks.
What is momentum investing?
Beyond the classic approaches of growth and value, momentum investing is another popular style.
Momentum investing is all about riding winning trends. For instance, you may look at stocks whose prices have been continuously hitting new highs over days or weeks. Over the long term, high momentum stocks have been shown to drive better returns than the market.
This approach carries a higher degree of risk than most other investing strategies. If buys and sells are not timed correctly, investors may face significant losses.
Don't forget about size
When selecting an ETF, style is one key category to consider. The other is size. Size refers to the market capitalisation of the companies in which the ETF invests.
Large-cap stocks: Market cap more than $10 billion
Mid-cap stocks: Market cap between $2 – $10 billion
Small-cap stocks: Market cap less than $2 billion
Broadly speaking, small-cap companies have the potential to grow more quickly. A company with a market cap of $250 million is more likely to double in value than a company with a market cap of $250 billion. But since small-caps are usually young companies, there's a risk they may not last.
Growth investing with Syfe Select
If you want to give your portfolio a growth tilt, Syfe Select Custom is an easy way to add growth focused ETFs.
Here are some popular growth ETFs on the Syfe Select platform to consider. These are categorised by market cap and can be a helpful starting point for your growth investing strategy.
iShares Russell Mid-Cap Growth ETF (IWP)
Vanguard Small-Cap Growth ETF (VBK)

Value and momentum factor investing with Syfe Select
Want to add the value or momentum factor to your investing strategy? Syfe Select Custom makes implementing these classic factor strategies a breeze.
Take a closer look at these popular value and momentum ETFs on Syfe Select.
iShares Russell Mid-Cap Value ETF (IWS)
SPDR S&P 600 Small CapValue ETF (SLYV)
iShares MSCI USA Momentum Factor ETF (MTUM)


Ready to build your portfolio?
It's hard to say which factor is the best. Oftentimes, it's more advantageous to have several on your team.
Whichever factor you prefer, the Syfe Select Custom platform allows you to easily invest in factor ETFs.
Additionally, ETFs like the Vanguard Small-Cap Growth ETF (VBK) and Vanguard Value ETF (VTV) are part of Syfe Select's recommended ETFs. The recommended list comprises broad-based high quality ETFs well-suited to building diversified across asset classes, geographies and sectors.
Best of all, there are no brokerage fees and no minimum investment to add factor exposures to your Syfe Select Custom portfolio. Our low fees start from 0.35% per year and you may withdraw your funds at any time with no extra charges.
This article is for information purposes and does not constitute financial advice. This is not an offer, recommendation or solicitation to buy or sell any products. This advertisement has not been reviewed by the Monetary Authority of Singapore.