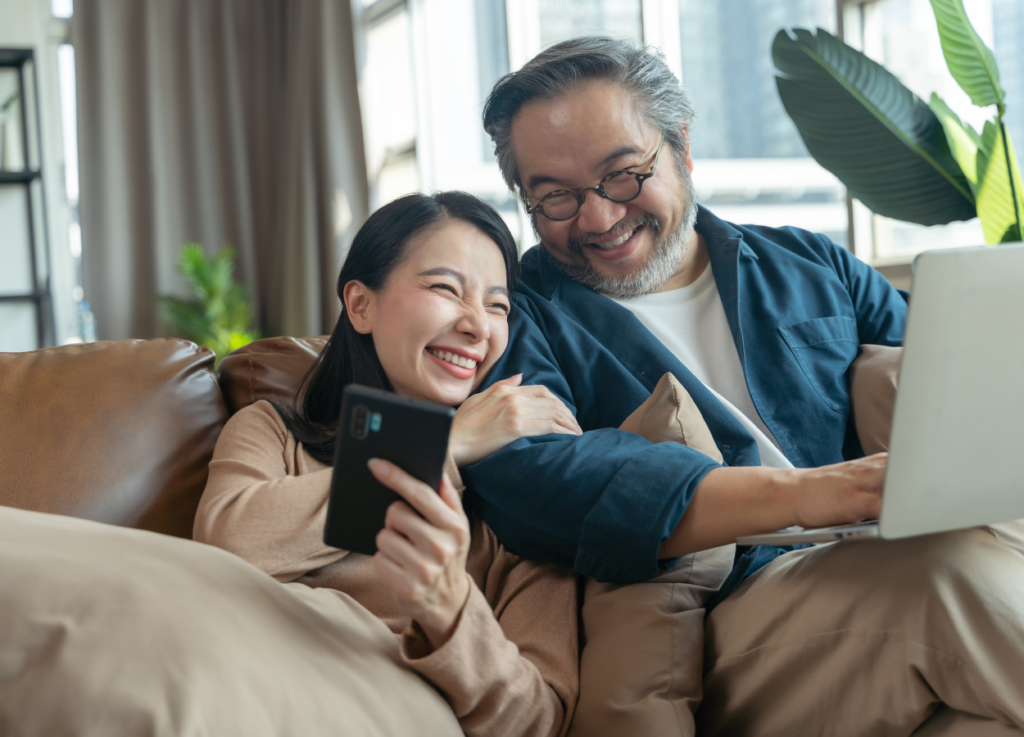 Now that the lunar new year period is almost over, you may be tallying up your hongbaos or counting your winnings from your late-night mahjong sessions. Wondering what to do with your new-found riches?
Instead of splurging it all, here are some smart ways to maximise your money this Year of the Tiger.
Save it the smart way
With bank interest rates at all-time lows – and core inflation in Singapore expected to hit 2% to 3% this year – keeping your CNY money in the bank is a sure-fire way to lose out to inflation.
One alternative for your hongbao money is Syfe Cash+, a cash management portfolio that offers projected returns of 1.2% p.a. There is no minimum investment amount, no lock-up period, and no withdrawal fees.
There's also the flexibility of withdrawing funds at any time. With the new Quick Withdrawals feature, you will be able to receive your withdrawn proceeds on the same day at 7pm, for withdrawals submitted before 11:00 am on business days.
Best of all, it's completely free to use Syfe Cash+.
Invest for your future
If you want higher potential returns, consider investing. With regular investing, yearly hongbao takings could snowball into a comfortable sum to offset your personal expenses or pay for a holiday.
Thanks to the power of compounding, the earlier you start investing, the more time there is for your CNY money to compound and grow.
Received $2 red packets from certain relatives? You can put that money to work too. At Syfe, there's no minimum investment amount. Whether you start with $20 or $20,000, you can invest any amount you prefer, at anytime.
One option to consider is the Syfe Core suite of fully-managed, ready-made portfolios. They give you diversified, global exposure to a broad range of stocks, bonds and commodities. Which Core portfolio – Defensive, Balanced, Growth, Equity100 – to select will depend on your risk tolerance, investment goals and time horizon. (Read a review of Syfe Core portfolios here).
For instance, if you have a moderately high risk appetite and want to invest for your retirement, you could allocate a greater percentage of your portfolio to higher-risk assets such as stocks, and a smaller percentage to bonds.
Trade stocks
If you prefer a more self-directed approach to investing – i.e. you'd rather pick your own stocks – you can consider using Syfe Trade, a new brokerage offering from Syfe.
From now to 31 March 2022, you get to enjoy 5 commission-free trades every month and just US$0.99 per trade from your sixth trade onwards. After the launch period, you'll still get 2 free trades each month. See our detailed pricing here.
What's more, Syfe Trade is the only other brokerage in Singapore to offer fractional trading. Simply put, fractional trading allows you to put every dollar you have to work. For example, if you have US$5,000 to invest in Alphabet stock, you can fully invest all of it. Without fractional shares, you're limited to buying whole shares. This means you can only invest US$2,861 to get one Alphabet share (the share price at this time of writing) and you'll have US$2,139 uninvested.
Interested to find out more? Check out a review of Syfe Trade here.
Planting the seeds of prosperity
Saving and investing is the true way to huat over the long-term.
If you're keen to get started, simply download the Syfe app and sign up for an account using Singpass. It takes only three minutes to create your Syfe account and you can transfer funds conveniently using PayNow or FAST.