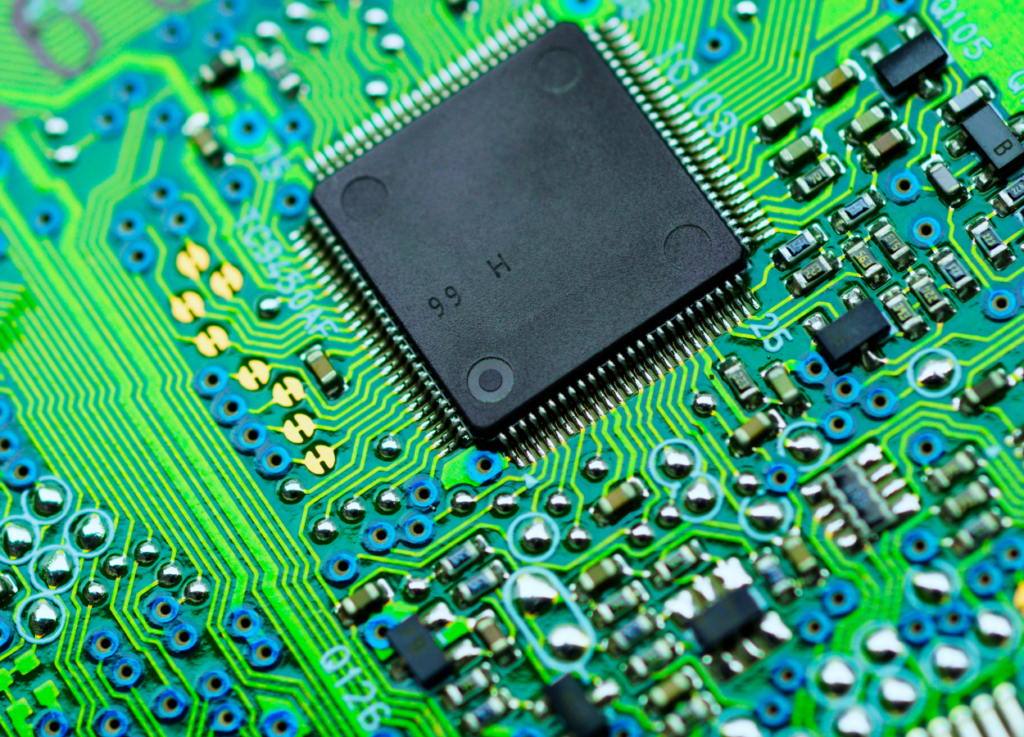 All three major US stock indices closed lower on Thursday despite a recent winning run. Stalled peace talks between Russia and Ukraine weighed on sentiment, as did ongoing concerns about persistently high inflation.
Here are this week's top market headlines.
Baidu, iQiyi, Futu plunge on delisting fears
Shares of Baidu, China's largest search engine, dropped 8% on Thursday after the US Securities and Exchange Commission (SEC) added it to its list of stocks at risk of delisting over non-compliance with audit inspection rules.
Two other Chinese companies – iQiyi and Futu – were on the list as well. iQiyi, a video streaming platform, fell 9.9% while Futu, which operates Moomoo in Singapore, plunged 12.9% at the close of yesterday's trading.
China doesn't allow audit and accounting data to be taken offshore. However, the government has empowered the China Securities Regulatory Commission (CSRC) to find a solution that enables Chinese firms to comply with US audit regulations.
"Whether the companies added to the list would be delisted will depend on the result of the negotiation between China and the US over their cooperation in audit regulation," a spokesman of the CSRC said.
This is broadly in line with China's earlier promise to support Chinese stocks listed overseas.
AMD loses its advance
Semiconductor giant Advanced Micro Devices (AMD) has gained 35% over the past year. However, its stock price has been falling for two consecutive days. 
Shares of AMD dropped 8.3% at Thursday's close after British bank Barclays downgraded AMD from overweight to equal weight (i.e. hold). Barclays cut its price target by 22% as well, prompting investors to exit the stock en masse.
Barclays cited looming pressure from rivals in the gaming and PC markets next year as a reason for the downgrade. They expect Intel to catch up with AMD and ARM Holdings to expand market share in 2023 and beyond.
Meanwhile, competitor Nvidia has been releasing innovative products from its pipeline. It recently hosted its investor day conference where it outlined a $1 trillion total addressable market in data center offerings, automotive, gaming and more.
That said, AMD's current outlook remains positive. The company reported last month that 2022 revenues are expected to surpass 2021's figures by 30%, due to surging demand for its data center chips.
AMD is likely to benefit from its takeover of semiconductor firm Xilinx as well. With this acquisition, AMD will be able to increase its presence in key markets like data centers where Xilinx has a strong network. 
Will Lululemon's rise have long legs?
Popular athleisure brand Lululemon just posted blockbuster earnings for its fiscal 2021. Sales grew 42% to $6.3 billion in 2021 and the company guided investors to expect net revenue in the range of $1.53 to $1.55 billion for the first quarter of fiscal 2022. This represents growth of 24% to 26% for the quarter.
Shares of Lululemon are up 14.5% (as at Thursday's close) over the past five trading days on several pieces of good news. The company has announced a $1 billion stock buyback programme, in addition to launching its Blissfeel running shoe. The Blissfeel range marks Lululemon's first foray into footwear.
Lululemon is heading into the rest of the year from a position of strength. According to CEO Calvin McDonald, "modest selective" price increases are planned from the second quarter onwards, impacting around 10% of styles.
Carnival celebrates good news
Shares of cruise company Carnival Corporation rose 3.2% on Thursday after the US Centers for Disease Control and Prevention (CDC) retracted its Travel Health Notice advising travelers to "avoid cruise travel, regardless of vaccination status". The notice has been in effect since 31 December 2021, dampening appetite for cruise travel.
The US CDC also updated its risk assessment on the dangers of cruise travel from four (the highest risk possible) to just two (moderate risk).
This good news for the cruise industry buoyed share prices of Norwegian Cruise and Royal Caribbean as well. Norwegian Cruise closed 3.1% higher yesterday while Royal Caribbean rose 2.8%.
Novavax shareholders say no
Shares of biotech company Novavax are down 9.5% (as at Thursday's close) over the past five trading days.
The company has been grappling with issues such as its pending US FDA approval for is COVID-19 vaccine and slow vaccine deliveries.
Despite filing for the US FDA Emergency Use Authorization (EUA) approval on 31 January 2022, there has been no further updates since. In contrast, the US FDA has swiftly authorised approvals from Novavax's competitors Pfizer and Moderna.
Reuters also reported in February that the company has only delivered a fraction of the 2 billion COVID-19 vaccine shots it plans to ship in 2022.
One bright spot for the company was the announcement yesterday that it has submitted a request to expand the authorisation of its COVID-19 vaccine to teenagers in the EU. Its vaccine was approved for adult use in the EU last year.