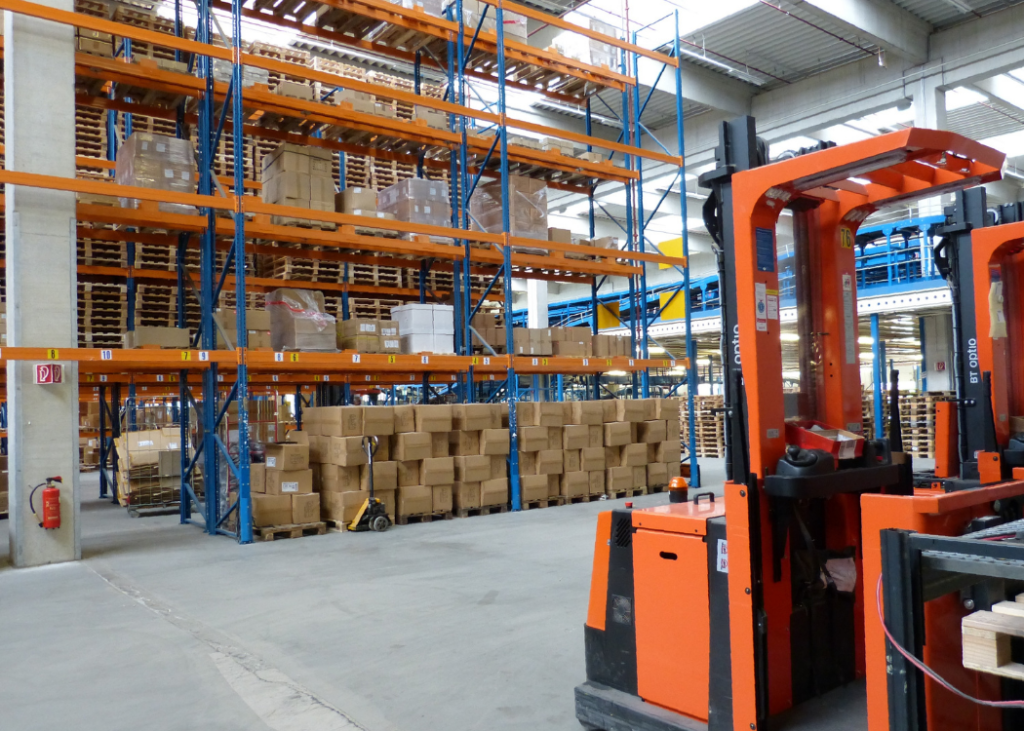 It's no surprise that Singapore investors like real estate investment trusts (REITs). Apart from doling out dividends on a regular basis, REITs are fairly defensive in nature and serve as a more accessible means of investing in real estate.
Office and retail REITs typically come to mind when investors think about REITs, given the workplaces and shopping haunts of many Singaporeans. Industrial REITs have been gaining attention as well, standing out as a resilient pick during the pandemic years of 2020 and 2021.
As COVID-19 becomes endemic in Singapore, what's the outlook for industrial REITs in 2022?
Overview of industrial REITs
There are 10 industrial and data centre REITs listed on the Singapore Exchange (SGX). These include blue-chip REITs like Mapletree Industrial Trust, Mapletree Logistics Trust and Ascendas REIT; and smaller-cap players such as AIMS APAC REIT and ESR-REIT.
Industrial REITs own and manage industrial facilities such as business and science parks, warehouses, distribution centres, and even data centres. These spaces are then leased to businesses and manufacturers.
Of the various REIT subsectors in Singapore, industrial REITs have proven to be the most resilient during the pandemic thanks to their pivot towards new economy assets.
Pivot to new economy assets
Investors have traditionally associated industrial REITs with warehouse facilities and industrial buildings. But these days, they are pivoting into more specialised new economy assets like business parks, modernised logistics spaces, and data centers. Such assets grew in demand during the pandemic.
According to DBS Research, new economy assets now occupy over 90% of large-cap industrial REITs' portfolios. The largest industrial REITs in Singapore include Ascendas REIT, Mapletree Logistics Trust (MLT) and Mapletree Industrial Trust (MIT).
Not to be left behind, mid-cap industrial REITs have been acquiring and redeveloping assets into new economy plays, albeit at a slower pace.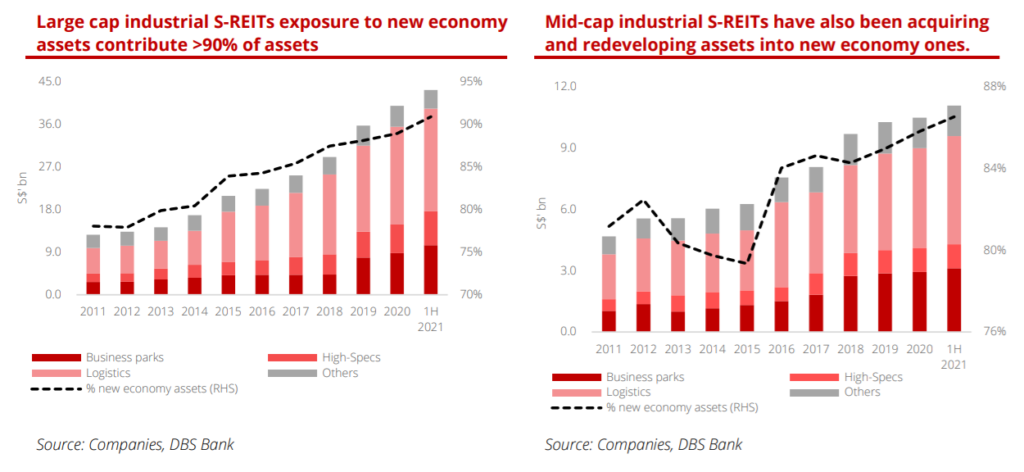 This shift to new economy assets gives industrial REITs the potential for earnings growth and capital upside, DBS believes.
More data centre plays within industrial REITs
Central to this pivot strategy are data centres, huge spaces for powerful computers that run massive amounts of data every second. As the world consumes and produces more and more data each day, data centres have become an essential asset. With digitisation accelerating, demand for data centres will be supported long-term by technology trends such as big-data, cloud computing, and 5G.
Singapore REITs that traditionally focused on industrial assets are now expanding their data centre investments. In March 2021, Ascendas REIT announced the acquisition of 11 data centres in Europe, expanding its existing data centre portfolio from 4% to 10%. Not long after, Mapletree Industrial REIT announced plans to buy 29 data centres in the US for close to S$1.8 billion.
Keppel DC REIT, Asia's first pure-play data centre REIT, acquired two data centres in London this year and made its first data centre acquisition in Guangdong, China. It now has 21 data centres across nine countries, with some S$3.5 billion in assets under management.
Lastly, the Singapore Exchange (SGX) welcomed Digital Core REIT in December last year. This newly listed REIT is the only data centre REIT with all of its assets based in the US.
Growing through acquisitions
Large-cap industrial REITs are poised to remain resilient, having ramped up their acquisitions over the past two years.
In 2021, 24 S-REITs announced asset acquisitions valued at over S$15.3 billion, with logistics properties and data centres dominating purchases in the first nine months of the year.
Last November, Mapletree Logistics REIT announced the acquisition of more than S$1.4 billion worth of logistics assets, its largest of the year. The trust noted that the pandemic has fuelled demand for modern logistics space.
"With rising consumption, an expanding middle-income urban population and strong e-commerce adoption rate, demand for quality logistics space is expected to remain robust, while supply of Grade-A logistics space remains limited."
Acquisitions have the ability to drive further upside to DPU growth. Additionally, industrial REITs with strong sponsors are likely to have significant pipelines to tap on for potential growth opportunities. 
How to invest in industrial REITs
Perhaps the most convenient and cost-effective way to invest in Singapore industrial REITs would be through Syfe REIT+.
Syfe REIT+ is a diversified portfolio holding 20 of Singapore's largest REITs across all sub-sectors: industrial, retail, office, hospitality and healthcare. Industrial REITs currently comprise 41% of the sector exposures within REIT+.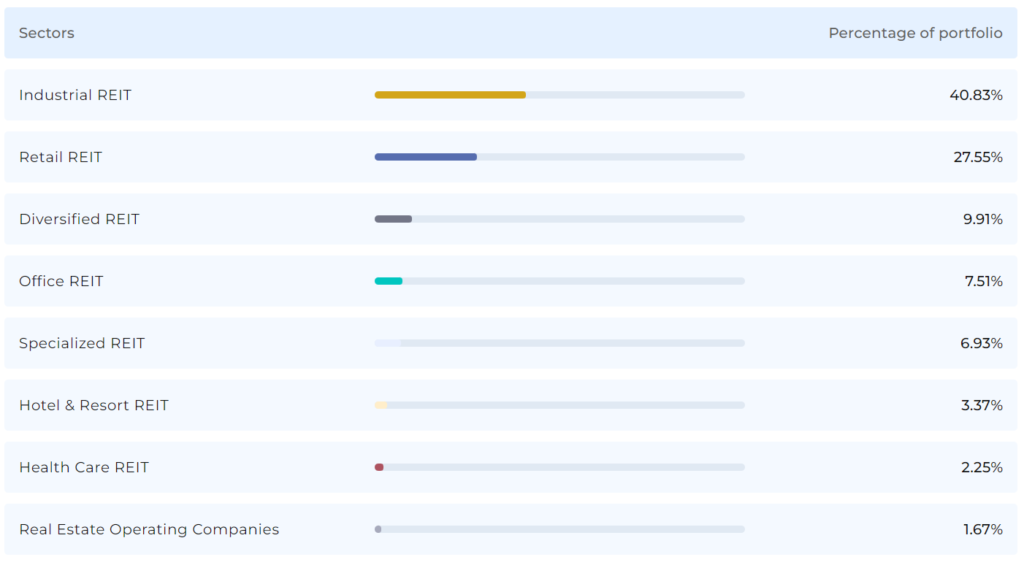 Some of the top portfolio holdings are blue-chip industrial REITs such as Ascendas REIT, Mapletree Industrial Trust and Mapletree Logistics Trust.
There is no minimum investment, no lock-in period, and you can withdraw your funds anytime you want. There are no brokerage charges as well, which is perfect for investors who want to invest regularly in REITs. Simply create a Syfe account, decide your preferred investment amount, and set up a recurring transfer through your bank.