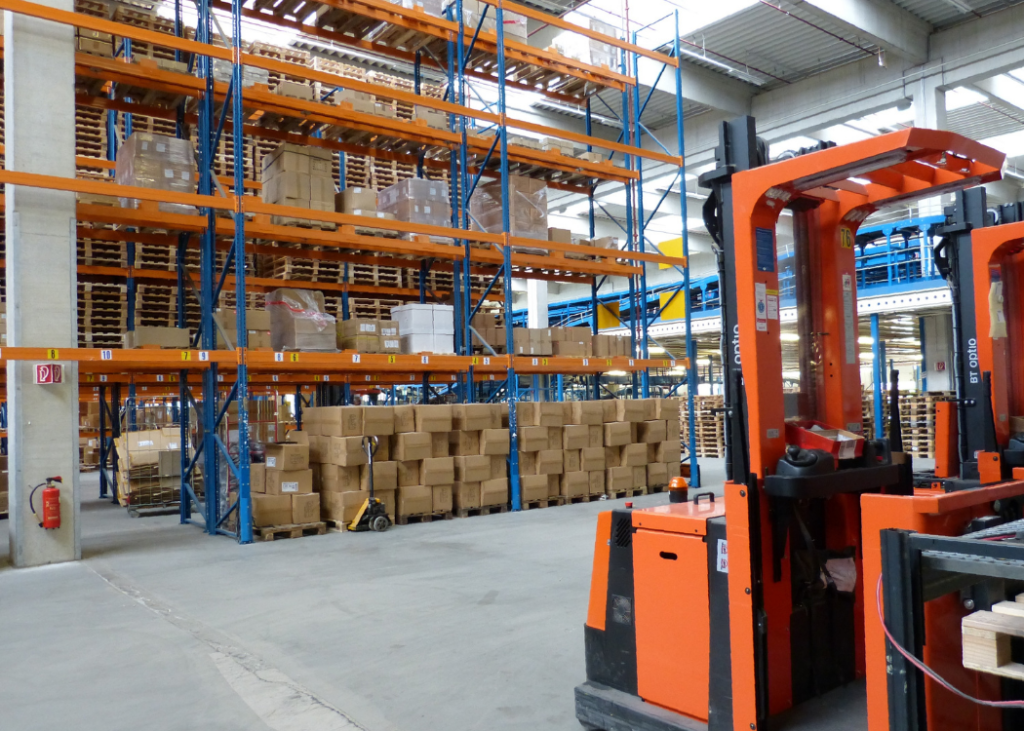 It's no surprise that Singapore investors like real estate investment trusts (REITs). Apart from doling out dividends on a regular basis, REITs are fairly defensive in nature and serve as a more accessible means of investing in real estate.
Office and retail REITs typically come to mind when investors think about REITs, given the workplaces and shopping haunts of many Singaporeans. But with Singapore's return to Phase 2 (Heightened Alert), these REITs could come under pressure once more as crowds thin out.
On the flipside, industrial REITs have been relatively sheltered from the impact. The sector was the best performing REIT sector in 2020, and in spite of the recent rise in COVID-19 cases, the earnings momentum for industrial REITs is likely to remain resilient.
Overview of industrial REITs
There are nine industrial and data centre REITs listed on the Singapore Exchange (SGX). These include blue-chip REITs like Mapletree Industrial Trust, Mapletree Logistics Trust and Ascendas REIT; and smaller-cap players such as AIMS APAC REIT and ESR-REIT.
Industrial REITs own and manage industrial facilities such as business and science parks, warehouses, distribution centres, and even data centres. These spaces are then leased to businesses and manufacturers.
While office, retail and hospitality REITs bore the brunt of COVID-19 last year, industrial REITs remained resilient as they were supported by structural trends such as e-commerce and work-from-home.
Good occupancy and rentals for industrial REITs
Industrial and data centre REITs were the only two segments that attained year-on-year growth in average occupancy rates as at 31 March 2021.
In line with the recovery of Singapore's economy, rentals of industrial space rebounded in the first quarter of 2021. The rental index of all industrial space was up 0.6% on a quarter-on-quarter basis, an indication of the burgeoning recovery within the industrial sector.
According to the Singapore Commercial Credit Bureau, the manufacturing sector's volume of sales and net profit sentiment both rose to +10.71 percentage points from their previous +7.14 percentage points.
The recovery of the manufacturing sector will likely drive further demand for industrial properties in the months ahead.
Pivot to new economy assets
Investors have traditionally associated industrial REITs with logistics, warehouse facilities and industrial buildings. But these days, they are pivoting into more specialised "new economy" assets like business parks, logistics, data centres – assets that are well positioned for a post-COVID world.
In a research report by real estate services provider CBRE, the firm noted that "the demand for [business parks] will be even more acute with the increasing importance of the biomedical sector in Singapore."
The Singapore government has invested heavily in providing the relevant infrastructure to encourage global pharmaceutical companies to set up their regional headquarters here.
Capitalizing on this opportunity, Mapletree Industrial Trust is redeveloping its Kolam Ayer 2 cluster of flatted factories into a new high-tech industrial precinct and has secured pre-commitment from a global medical device company as anchor tenant.
More data centre plays within industrial REITs
Central to this pivot strategy are data centres, huge spaces for powerful computers that run massive amounts of data every second. According to a report by property consultant Cushman & Wakefield, data centres are likely to be a key investment focus for Asian REITs as more companies become increasingly digital.
The pandemic lockdowns forced businesses to either accelerate their digital transformation or expand their virtual presence. These factors supported a strong demand for data centre space in 2020.
In 2021 and beyond, demand for data centres will likely remain resilient, driven by digital trends like 5G adoption, edge computing, Internet of Things and increased remote work arrangements that are here to stay.
"It's now evident that an increasing number of REITs that were originally focused on industrial logistics are now entering the data center sector to achieve expansion in both market scale and profitability," noted Cushman & Wakefield in its latest report.
In March, Ascendas REIT announced the acquisition of 11 data centres in Europe, expanding its existing data centre portfolio from 4% to 10%.
Not long after, Mapletree Industrial REIT announced plans to buy 29 data centres in the US for close to S$1.8 billion. Post-acquisition, this will make the REIT one of the largest owners of data centres among Asia-Pacific-listed Reits by assets under management.
Keppel DC Reit, Asia's first pure-play data centre REIT, already has 19 data centre properties located across eight countries, with some S$3 billion in assets under management.
Growing through acquisitions
In the medium to long term, industrial REITs are well positioned for growth given the recent spate of acquisitions. This year, 15 property acquisitions by Singapore REITs have been announced. Of these, 11 were industrial and logistics-related properties.
In the logistics space, Frasers Logistics & Commercial Trust's proposal to buy six logistics and industrial properties in Germany, the Netherlands and the UK for S$548.7 million is one to watch. The acquisition marks the REIT's first foray into the UK logistics market.
According to a research note from DBS, the bank believes that large cap industrial REITs remain in a virtuous cycle of acquisition growth, with the ability to deliver on accretive deals to drive further upside to DPU growth. DBS notes that REITs like Ascendas REIT, Mapletree Industrial Trust, Frasers Logistics & Commercial Trust have significant pipelines to tap on for potential growth opportunities.
The future looks bright
In the immediate term, industrial REITs have the "clearest growth trajectory" within the REITs space right now, according to DBS, as their tenants are least likely to be affected by the reintroduced Phase 2 restrictions. The bank sees warehouses and business parks leading the recovery, and included "buy" calls on Mapletree Logistics Trust and Mapletree Industrial Trust in its latest research note.
Over the longer term, we see a pivot to "new economy" assets that could translate into earnings and DPU growth for many of the large-cap industrial REITs that have started this shift. This positions them to ride on future structural growth trends.
For instance, the booming e-commerce market coupled with stockpiling and inventory requirements likely mean more robust demand for logistics and warehousing spaces. Meanwhile, the rapid growth of our new digital economy means that data centres will be absolutely integral to the functioning of everything from remote working to online gaming to video streaming.
How to invest in industrial REITs
Perhaps the most convenient and cost-effective way to invest in Singapore industrial REITs would be through Syfe REIT+.
Syfe REIT+ is a diversified portfolio holding 20 of Singapore's largest REITs across all sub-sectors: industrial, retail, office, hospitality and healthcare. Industrial REITs currently comprise 41% of the sector exposures within REIT+.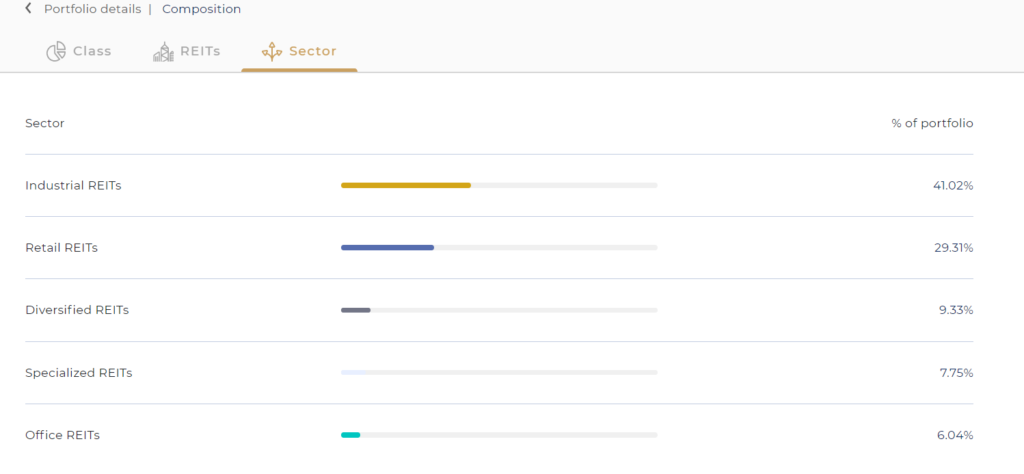 The top three portfolio holdings are blue-chip industrial REITs such as Ascendas REIT, Mapletree Industrial Trust and Mapletree Logistics Trust. Other top REITs include CapitaLand Integrated Commercial Trust, Mapletree Commercial Trust and Parkway Life REIT.

There is no minimum investment, no lock-in period, and you can withdraw your funds anytime you want. There are no brokerage charges as well, which is perfect for investors who want to invest regularly in REITs. Most local brokers currently charge around $10 – $25 in commissions per transaction.
Keen to invest in industrial REITs and more with Syfe REIT+? Use the following codes to enjoy a limited-time offer when you invest now.
For new customers only
40REIT: Get $40 cash bonus when you invest $5,000 in Syfe REIT+
200REIT: Get $200 cash bonus when you invest $20,000 in Syfe REIT+
The promo codes cannot be stacked. Terms and conditions apply.