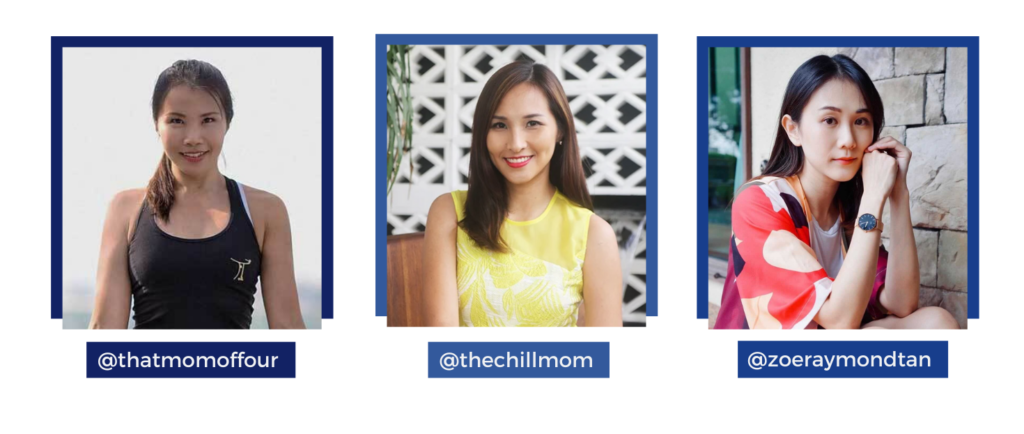 Between nappy changes, school pick-ups and sleepless nights, being a mom has its challenges. It can be easy for moms to forget to make time for themselves, let along their financial well-being.
In honour of Mothers' Day, we spoke with @ZoeRaymondTan, @TheChillMom and @ThatMomOfFour to find out how they balance motherhood, financial health, and their own personal goals.
Zoe Raymond Tan
You have two young children! How has motherhood been like for you?
My older child, Arielle is 3 and she is in Nursery 1. She is at an age where she portrays independent thinking, so a lot of I want to do this myself at the moment. My younger child, Aaron is 1. He doesn't sleep well every night, he still needs MOTN (middle of the night) feeds and often wakes up as early as 5am to play! You can't get mad at him because he would flash you a wide smile and his laughter is so infectious, you could really forget about your tiredness for awhile. So it's true when they say Motherhood is tiring but very fulfilling! Children grow up so quickly so I'm cherishing every moment!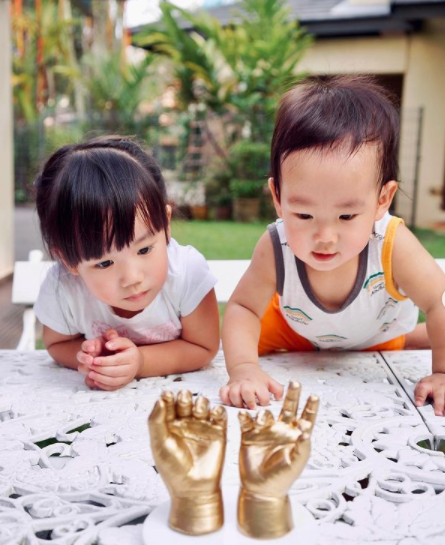 Has having kids changed your financial goals? How so?
I need to be even more disciplined with money management, as now my financial goals encompass those required for my kids.
Other then doing financial planning for myself, I now need to factor my kids' expenses into my financial planning, and to create an education fund for them as well.
So I have mid-term and long-term goals. Mid term will be financial goals that surrounds my kids, such as their education expenses. Long term goals will remain the same, which is for me to retire on income, preferably.
Having kids is expensive, especially in Singapore. How did you and your husband plan your finances before starting a family?
We set aside a part of our salary into a joint account after we got married. We both wanted children so we planned for that money to be for the children's insurance and education.
What are some of the financial to-dos that new parents should get in order before their baby arrives?
Estimate medical costs. Budgeting on pre-baby budget. Babies come with plenty of expenses, so set a limit on both necessary and optional buys. There are also things you may not need right away so you can save that for another time.
Do you have any tips for new moms juggling a baby and their career?
I'll say if you can, always place your baby at top priority. Because of the pandemic, I had the privilege to spend more time at home with Aaron over the last year and yet still find that he has grown so quickly. Imagine if I was back at work during pre-COVID days? I think I'll definitely miss most of his milestones! Work is important yes, but at the end of the day, family's still the most important.
For those who can't choose to spend time with your baby, voice out, seek help from family, speak and confide in friends! Don't be too hard on yourself as being a mother for the first time or even the second time is very challenging and I made it because I had strong support system.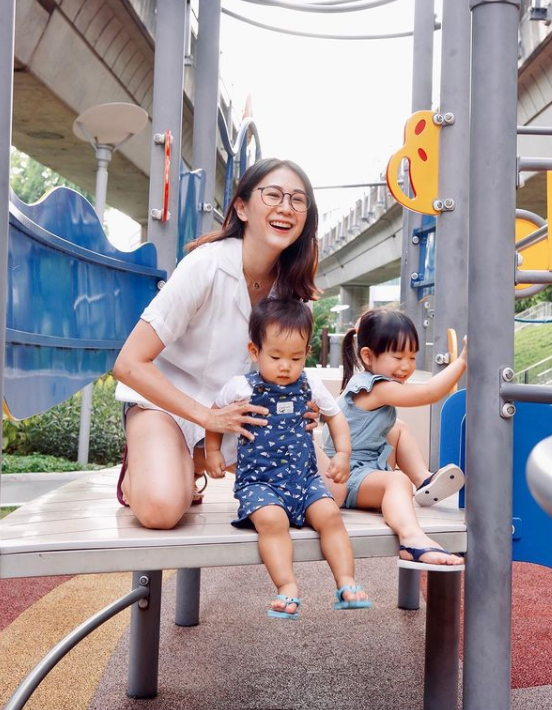 What is the best financial advice you got from your mom? Why?
Don't put all your eggs in one basket. Diversify your portfolios. No single asset performs consistently.
How are you and your kids planning to celebrate Mothers' Day this year?
My sister and I intend to take my mom out for a nice meal! After Zonia and I had children, our meet ups are always with the kids and it's always noisy, hectic and grandma being grandma, her hands are also full! So I think a nice meal out with just the 3 of us like good old times would be great. Though I'm not too sure how mommy feels about this. She may prefer to see her grandchildren over her daughters now 🤣
Dawn Sim, @ThatMomOfFour
How do you juggle having four kids, running your own business, and making time for fitness?
Prioritization is one thing. Another would be time management and outsourcing whenever I need to. I am also very fortunate that I have the support of my parents to help with the kids as well. My kids are also very well behaved and disciplined, so I do not have trouble when it comes to managing them.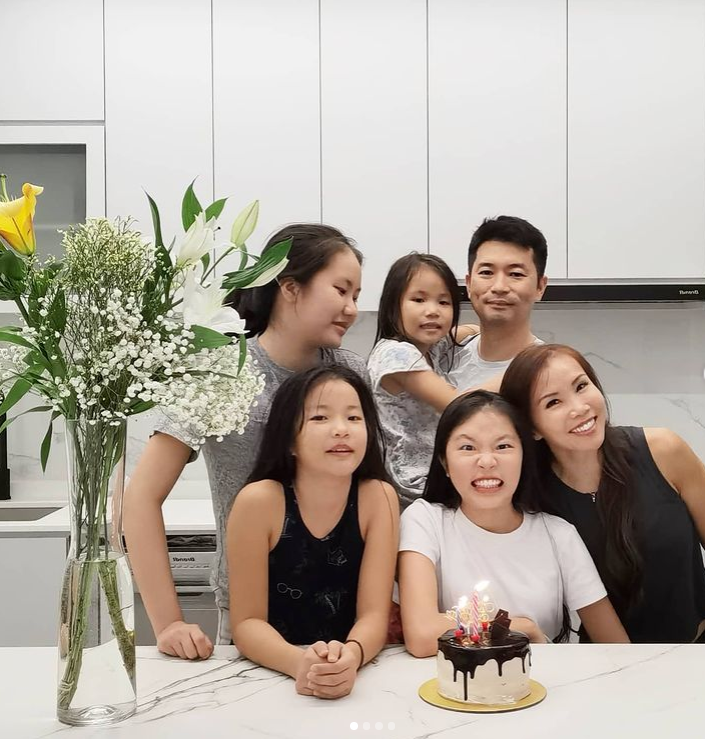 What advice do you have for moms looking to get back into a fitness routine?
Prioritization, yet again. Making time for it because it is not a convenience, it is a must-have. You only have one body, if you do not look after it, nobody is going to do it for you.
Moreover, you are not going to be of much help to your family if you're down.
How do you take care of your family's financial well-being while maintaining your own?
Make sure that savings are always part of each month's income/intake, so that it is not whatever that is left over but a priority for you as well. E.g. putting a set amount into savings before you actually buy your wants. Your needs have to come first, and they are the priority.
As a busy mom, how do you save and invest?
Number one, I actually do make sure I know what I want in the near and the far future.
And of course, speaking to a financial advisor is an important thing, because they know a lot more than I do in terms of the options. Knowing my options and seeking expert advice are 2 very important things when it comes to investing my money so that I will know that it is working at its best for me.
You have 4 daughters. How do you raise them to be financially empowered young women?
I start them saving from young. I make them understand the importance of money, as well as savings. Such as saving their money to buy things for whatever reasons that they want to, be it for a gift for a friend or a book that they really like, they actually will save the money themselves, or set the money aside from their angbaos or if they would like us to buy it for them. They would have to give us a very good reason, and they understand that money doesn't come easy and that there is a difference between needs and wants.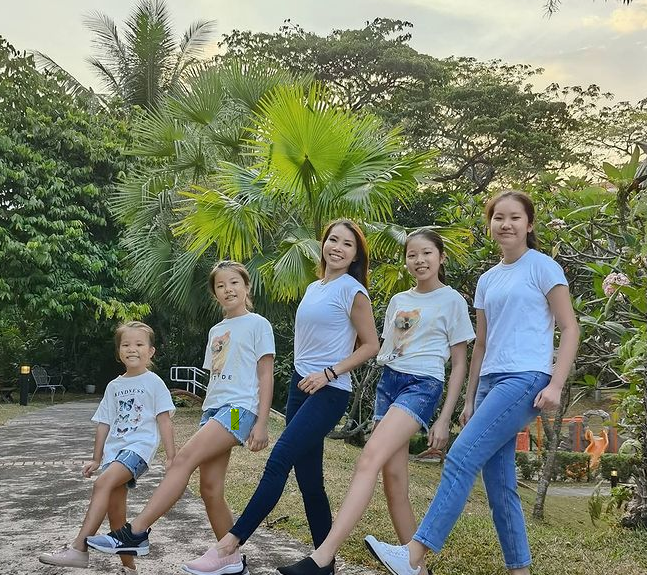 What is the best financial advice you got from your mom? Why?
The best financial advice from my mom would be to save up, making sure that each month I do put money into my savings. Like what I said earlier, it shouldn't be a convenience, and that we are not saving the left-overs from what we have from shopping or buying what we want. Saving actually comes first, whatever that is left, then we would be able to shop for our wants.
What is the most memorable Mother's Day gift you've received?
The most memorable Mother's Day gift would be flowers from my eldest daughter when she was in primary school. She actually skipped her recess several days to save up her allowances to buy me a flower from her school bookshop. I almost got dehydrated crying.
Michelle Hon, @ThatChillMom
How do you balance being a mom and a successful businesswoman?
Set clear time boundaries and delegate.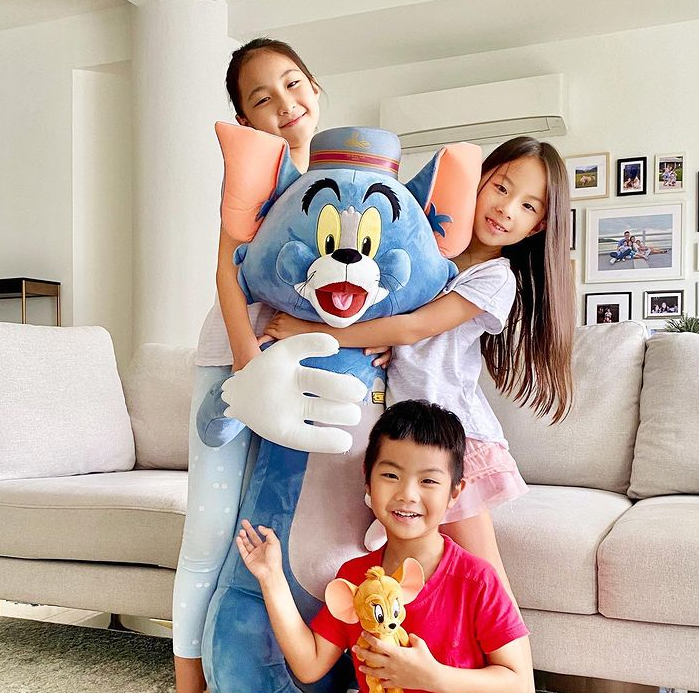 Who takes care of the finances in the family?
My husband and I don't have a joint account. So basically we manage our own finances and investments. And we each look after different bills the family gets.
How can moms (and women in general) take control of their finances?
First step – knowing how much you earn and spend truthfully. It can be scary. Real data is your best friend.
What is your advice for moms looking to start investing?
Know your options and how much time/disposable income you have to invest.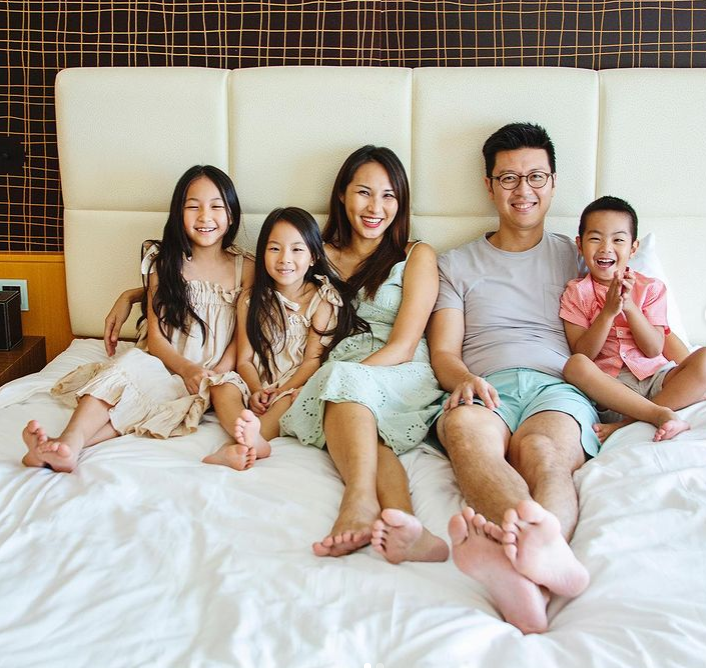 What is the best money lesson your mom taught you?
Take care of your own finances. Don't rely on someone else.
What money lessons do you teach your kids?
You're never too young to start a business and start investing.
What is the most memorable Mother's Day gift you've received?
Handwritten notes from my kids!
These interviews have been edited for clarity.