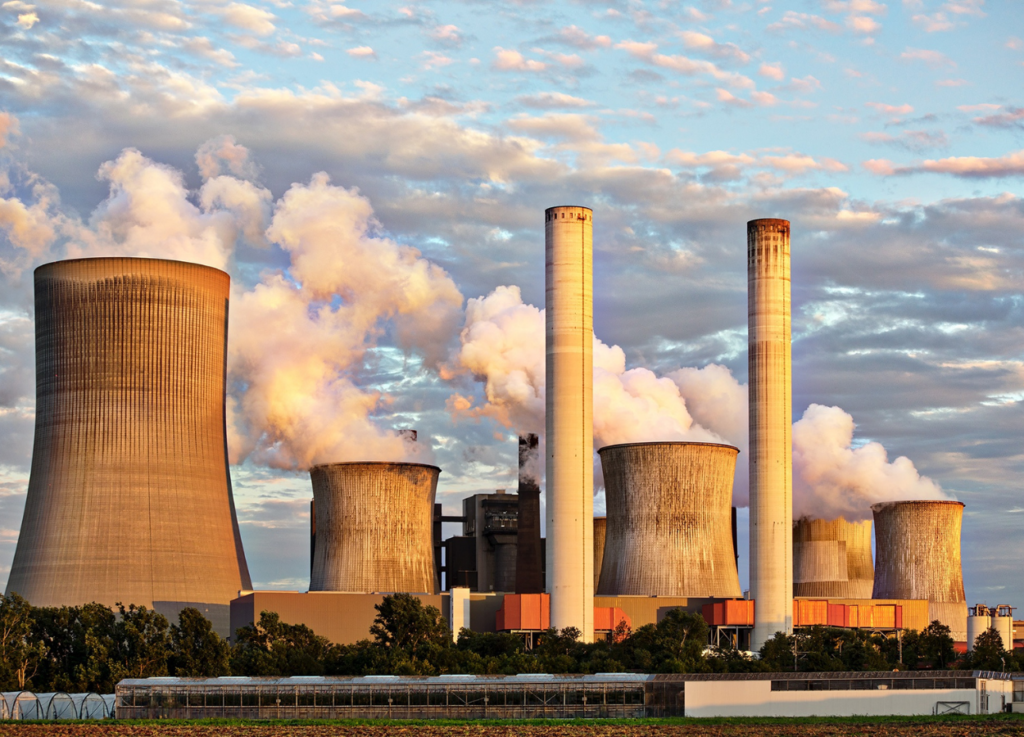 Energy stocks are attracting renewed interest as oil prices surge in the wake of Russia's invasion of Ukraine. The S&P 500 may be under pressure, but the index's energy sector is up more than 20% since the start of the year.
Here's 6 things to know: 
1. Not just oil and gas
The energy sector traditionally consisted of oil and gas companies, power plants, and utility firms. But the sector is experiencing rapid change as clean energy comes to the fore.
Today, energy stocks also represent clean energy companies such as those that produce solar, wind, and other renewable sources of energy.
2. But performance is still tied to oil prices
Although the transition to clean energy is underway, the world still depends on crude oil as a key energy source. As such, the price of crude oil is tied to the performance of energy stocks.
In 2020, oil prices fell rapidly as demand for oil evaporated amid pandemic lockdowns. The share prices of energy companies declined so much that energy stocks accounted for less than 3% of the S&P 500 in 2020. (The energy sector made up nearly 13.4% of the S&P 500 in 2008).
Oil prices steadily recovered in 2021 as restrictions eased, fueling a rebound in energy stocks. In fact, the energy sector became the best-performing sector last year with a total return of 53.3%.
The key takeaway is that it's important to keep an eye on how geopolitical situations, economic conditions, weather patterns and more affect oil prices. Time and again, oil price movements have been shown to have an outsized impact on energy stocks.
3. The near-term outlook for oil prices
As Russia begins military operations in Ukraine, oil prices rose above US$100 last Thursday, the highest level since 2014. Meanwhile prices of natural gas jumped 5%.
Russia is one of the world's top oil producers and the country supplies around 40% of Europe's gas. As the Russia-Ukraine crisis worsens, those flows may become disrupted. Sanctions on Russia's oil and gas sector may also impact energy supply and drive up prices.
Here's a quick overview of where things stand at the moment.
Sanctions: The West is unlikely to sanction Russia's oil and gas exports since doing so will intensify inflationary pressures and harm global oil markets. In other words, their own consumers will end up being punished with higher energy prices.
Supply: Even if Russia's attack does not cause an immediate supply disruption, the oil market is already facing a fundamental supply crunch. Major oil companies have been under pressure to cut back on oil production over the last few years due to the clean energy transition. OPEC+ has been falling below output quotas due to the unwinding of pandemic cuts, and localized operational and technical issues.
Prices: Oil prices will likely remain elevated for the foreseeable future as global oil demand outstrips supply. J.P Morgan forecast oil prices reaching beyond US$125 per barrel on "widening spare capacity risk premium."
4. Not all energy stocks are created equal
The energy sector consists of well-known names like Shell and ExxonMobil, as well as lesser-known companies whose shares fall into the penny stocks category.
Some of these smaller companies may not even be producing oil yet. Or if they have started drilling, there's no guarantee that the amount of crude oil extracted will meet expectations.
With such speculative plays, it's important for investors to do their own research by looking into the company's business model, financial data and earnings to help you make an educated investment decision.
5. Could the future be renewable?
In the near-term, investments in traditional oil and gas sectors are benefiting from rising oil prices. But long-term investors should not ignore renewable energy entirely.
Governments, businesses, and consumers are increasingly turning to renewable energy sources as a greener way of meeting the world's energy needs. Major oil and gas companies like BP, Shell, and ExxonMobil have already begun to invest in renewable technologies amid the clean energy transition.
Governments worldwide are also supporting renewables. In Singapore, the government is pushing towards a low-carbon future with solar power seen as our most viable option. In the US, parts of President Biden's infrastructure plan focus on the role clean energy can play in reducing carbon emissions.
Consumers are doing their part too, as evidenced by the growing popularity of electric vehicles.
6. There are various ways to invest in energy
Investors can choose to invest in individual energy stocks or energy ETFs. One of the most well-known energy ETF is the Energy Select Sector SPDR Fund (XLE), which tracks the S&P 500 Energy sector.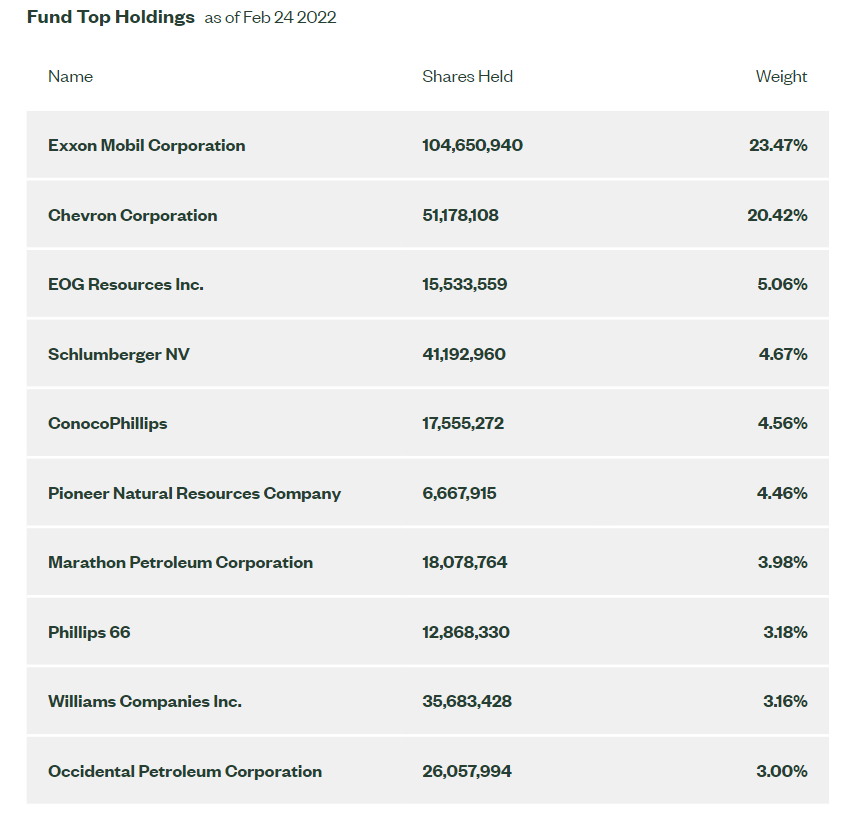 There are also more targeted energy ETFs that cover different areas of energy production like exploration and production, oil equipment and services, and refining. You can even invest in the price movements of crude oil via ETFs.
With sustainable investing gaining prominence, ETFs covering clean energy and other renewable sources are available too.
Here are some examples.
Oil Services, Exploration and Production: 
VanEck Vectors Oil Services ETF (OIH)
SPDR® S&P® Oil & Gas Exploration & Production ETF (XOP)
Invesco Dynamic Energy Exploration & Production ETF (PXE)
Invest in Oil Directly Through Futures: 
United States Oil Fund (USO)
Clean Energy: 
iShares Global Clean Energy ETF (ICLN)
Invesco WilderHill Clean Energy (PBW)
Keen to start investing in energy? Consider these pros and cons before making a move.
Pros
Potential for above-market returns during periods of rising oil prices
Investing in the energy sector provides additional portfolio diversification
Oil is frequently seen as an inflation hedge since commodity prices, including oil, tend to rise along with the prices of goods and services in an inflationary environment
Cons
Oil prices can experience dramatic swings based on multiple factors such as geopolitical events, supply and demand, government regulation, shifts to renewable energy, and economic conditions
Investing in oil futures or options can be volatile and involve a high degree of risk
Invest in energy through Syfe
Whether you like to pick your own stocks and ETFs or prefer to let the experts do the leg work for you, Syfe enables you to invest in the energy sector affordably and easily.
For DIY investors, you can use Syfe Trade to invest in specific stocks and ETFs. You enjoy free trades every month and ultra-low commissions on trades thereafter. What's more, you get to earn more than $200 in cash credits as part of Syfe Trade's launch promotion.
For long-term investors looking out for renewable energy investments, Syfe offers an ESG & Clean Energy portfolio. From solar to wind to lithium batteries, the portfolio holds a diversified selection of stocks across the clean energy spectrum.
Holdings include:
iShares Global Clean Energy ETF (ICLN)
Invesco Solar ETF (TAN)
Invesco Water Resources ETF (PHO)
Global X Lithium & Battery Tech ETF (LIT)
Broad based, globally diversified ESG Aware Equity ETFs (ESGD, ESGU, ESGE)
Ready to get started? Simply download the Syfe app and use Singpass to create your account in under 3 minutes.