Third Triple Hike 3×3
As widely expected, the Fed delivered its third 0.75% hike on Wednesday (21 September). Even before this move, the pace of Fed rate hikes this time round is the most rapid since the 80s. The S&P 500 fell more than 4% as Chair Powell's comments and the most recent dot plot turned more hawkish.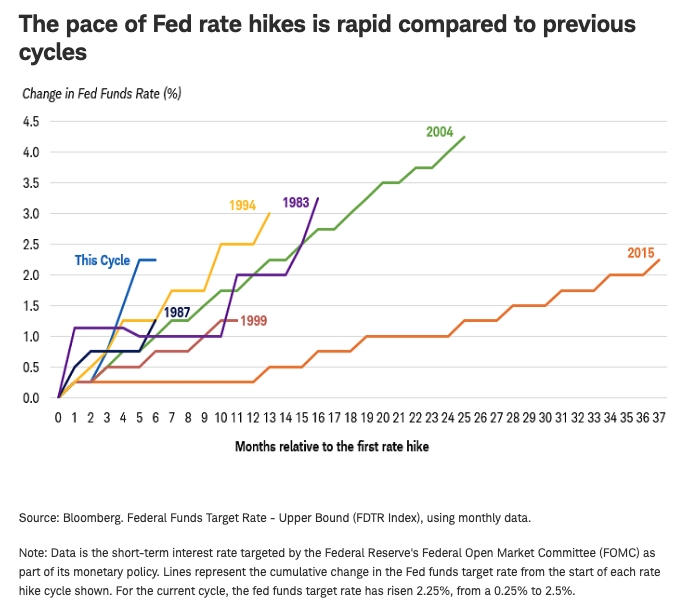 Fed officials project that rate hikes will continue into 2023, and the target rate could be as high as 4.6% by end 2023.
And the inversion deepens
With short term rates now above 3%, the yield differential between 2 year and 10 year treasury (usually positive due to term premium) turned negative. The 10 year yield is now lower than the two year yield, it should usually be higher as there is extra uncertainty due to investing further in the future.
Yield curve inversion is generally taken to be a recession indicator and a sign that bond investors think that the Fed might be overly-aggressive in tightening.  However, without evidence that price stability is persistent, the Fed is likely to continue on their path of quantitative tightening.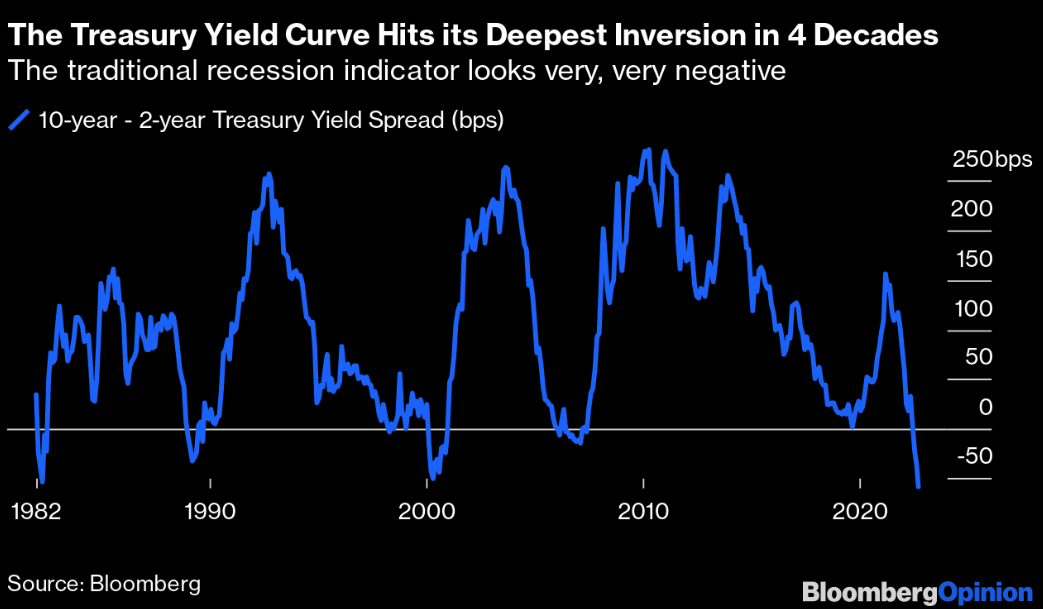 More Bearish?
We are less than a month away from China's Communist Party congress. Traditionally, it has been a good time for investors. According to Bloomberg, the MSCI China index typically generated 2% returns in the month before the party congress in the past.
However, Chinese stocks have slid along global stocks in the last few months, despite pretty solid earnings, particularly factoring in numerous waves of partial lockdowns and a decline in economic activity. Investors are still quite pessimistic; fiscal stimulus and a rate cut lifted sentiments marginally, but any more meaningful policy changes could come in the next few months.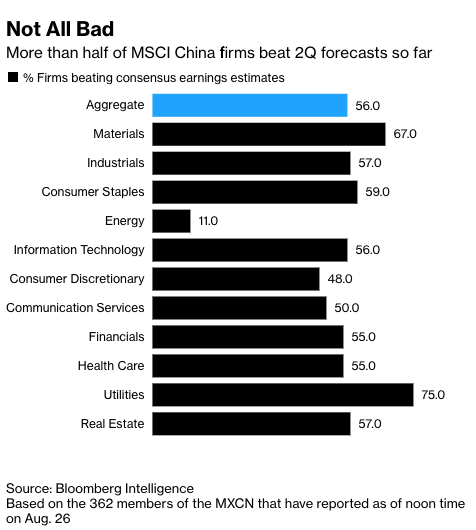 Market Stats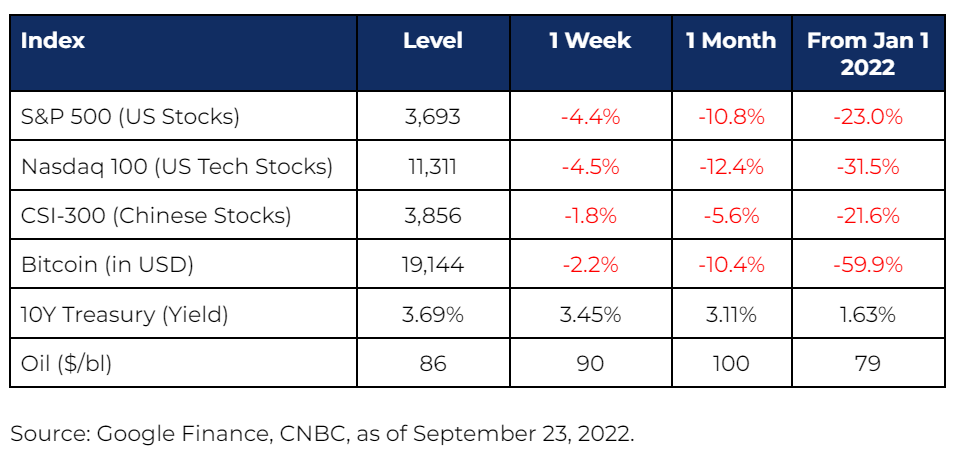 The information provided herein is intended for general circulation and/or discussion purposes only. It does not account for the specific investment objectives, financial situation or needs of any individual. The information in this document is not intended to constitute research analysis or recommendation and should not be treated as such.
This does not constitute an offer or solicitation to buy/sell any financial instrument or to participate any investment strategy. No representation or warranty whatsoever (without limiting to accuracy, usefulness, adequacy, timeliness or completeness) in respect of any information (without limiting to any statement, figures, opinion, view or estimate). Syfe does not undertake an obligation to update the information or to correct any inaccuracy that may become apparent at a later time. All information presented is subject to change without notice. Syfe shall not be responsible or liable for any loss or damage whatsoever arising directly or indirectly as a result of any person acting on any information provided herein.
The information provided herein may contain projections or other forward-looking statement regarding future events or future performance of countries, assets, markets or companies. Actual events or results may differ materially. Past performance figures are not necessarily indicative of future of likely performance. Any reference to any specific company, financial product or asset class in whatever way is used for illustrative purposes only and does not constitute a recommendation. Investors should note that there are necessarily limitations and difficulties in using any graph, chart, formula or other device to determine whether or not, or if so, when to, make an investment. The contents hereof are considered proprietary information and may not be produced or disseminated in whole or in part without Syfe's written consent.