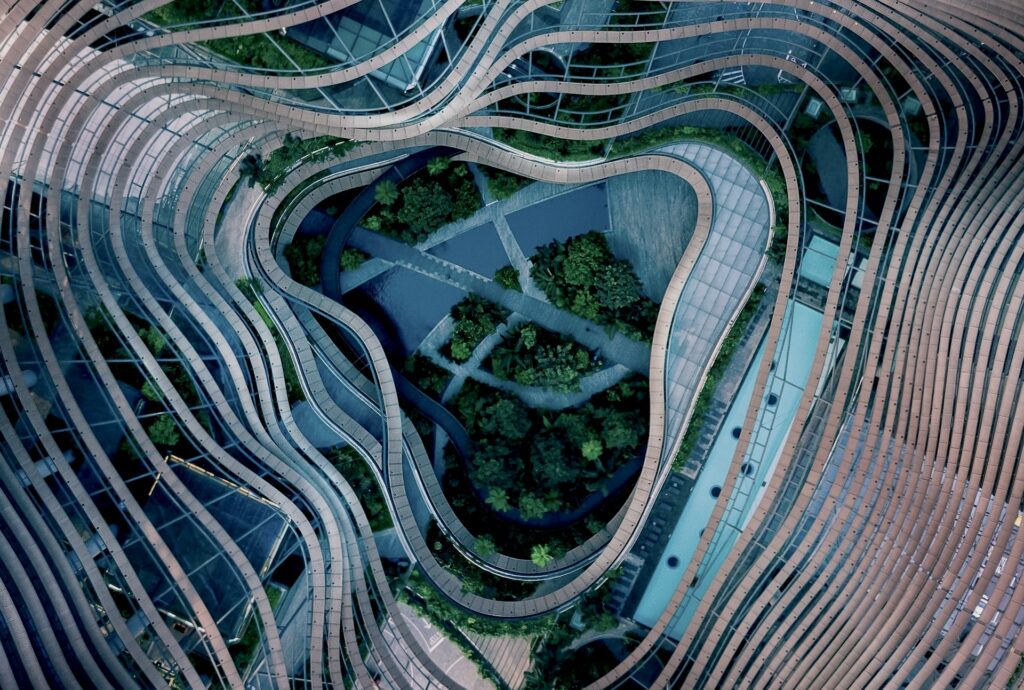 Over the years we've received questions on whether our portfolios are capital guaranteed. We've received all of your feedback and today we've made it possible for you to invest now with guaranteed returns!
Cash+ is Syfe's cash management solution offering investors a better place to park their cash. Cash+ Guaranteed is the newest portfolio addition to our cash management suite, designed to deliver guaranteed returns.
Principal and returns, guaranteed
We're launching this at a current return rate of 3.8% per annum. Your capital (principal) and returns are guaranteed at the end of maturity. Unlike our existing Cash+ product (renamed to Cash+ Flexi), Cash+ Guaranteed has a lock-in requirement, meaning that you cannot withdraw your funds before lock-in is completed.
Optimised rates from MAS-regulated banks
While Syfe is not a bank, we invest your funds into fixed deposits products provided by MAS-regulated banks. We're able to secure competitive rates as a financial institution and make it available to you as a retail investor.
We regularly review fixed deposit rates from several bank providers to deliver you optimised rates so that you don't need to keep switching banks to access higher rates. The rates will be refreshed on a regular basis, you can check the latest rates offered on the app.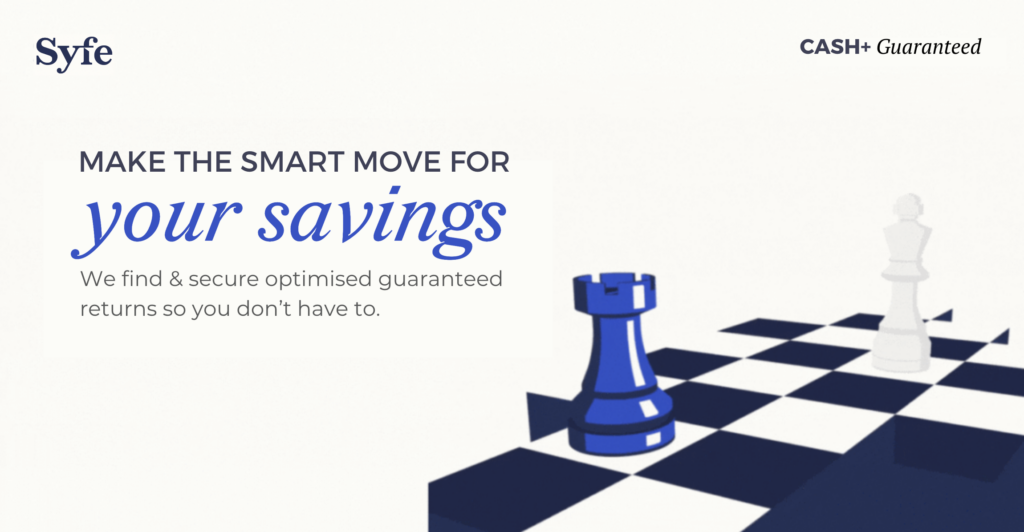 Invest any amount with no hoops, caps or fees
The Cash+ Guaranteed portfolio has no fees, no minimum and no maximum – essentially you'll have full access to the given rate. Unlike high-yield savings accounts, there is no need to meet any qualifying criteria such as salary credits and / or credit card minimum spending just to earn a higher return.
Moreover, there is no limit to how much cash you can place in your account, with the returns of 3.8% per annum applying to everything in your account. This is unlike most high-yield accounts as banks typically cap the amount that can earn high interest.
Is Cash+ Guaranteed for me?
If you don't need immediate liquidity, then Cash+ Guaranteed can be good with very short durations compared to what is out there in the market.
Given that the funds within your Cash+ Guaranteed portfolio are invested in fixed deposits with banks subject to rigorous regulations by the Monetary Authority of Singapore (MAS), this portfolio is considered to be very low risk. Read more about this on our FAQ.
In case you want to learn more, we've published other articles to help you explore ways on how you can manage your cash better:
Disclaimer: Cash+ Guaranteed is a managed investment portfolio. Investments involve risk. Investment capital and returns are guaranteed if held until end of term, subject to underlying bank risk. Full disclaimers are available at www.syfe.com. This advertisement has not been reviewed by the Monetary Authority of Singapore.