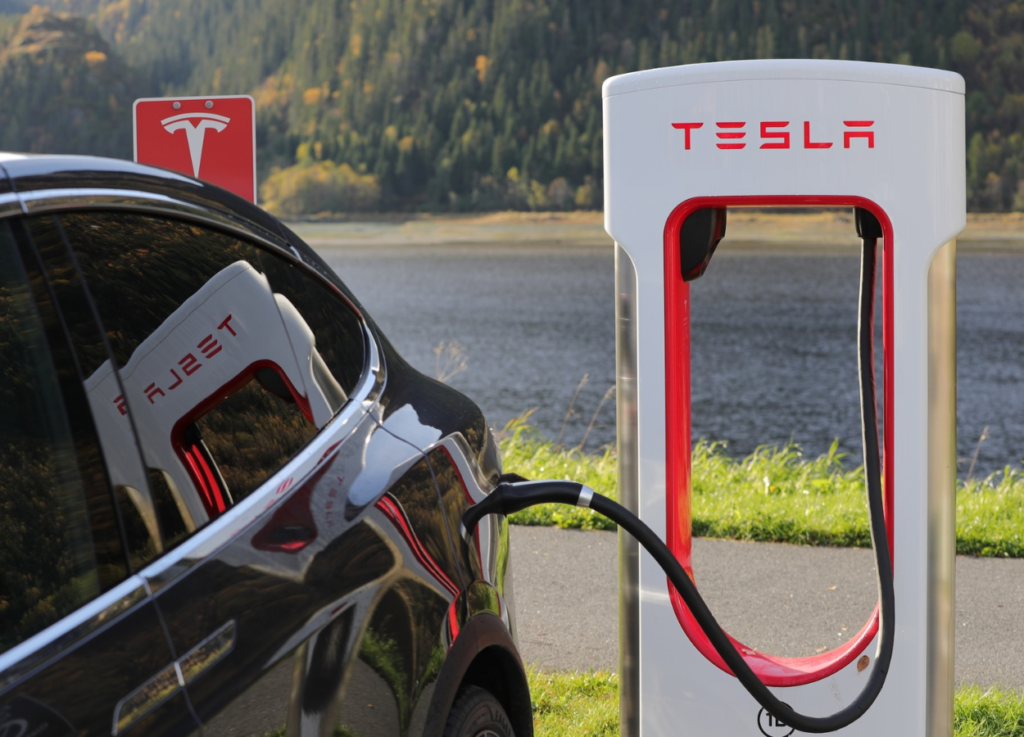 US stocks tumbled late yesterday as jittery investors awaited the latest US Consumer Price Index (CPI) that's due to be released today. The data will shed more light on how aggressively the Federal Reserve must hike interest rates in order to tame inflation.
Stocks have bounced back and forth in recent weeks as investors search for signs that the Fed could take a pause on rate hikes at its September meeting. With every piece of economic data released, sentiment has swung between optimism and gloom, resulting in bouts of market volatility.
Here are the stocks making headlines this week.
Tesla
Tesla was once again in the spotlight after UBS upgraded the stock from "Neutral" to "Buy" with a price target of $1,100 per share, implying a 50% upside for the stock from current levels. UBS analyst Patrick Hummel said Tesla's operational outlook is "stronger than ever before" thanks to a huge order backlog and structural competitive advantages in key supply chains.
May sales data also showed a solid rebound in Tesla's output from its Shanghai factory. Vehicle production in May was more than triple April's output, as Shanghai's COVID-19 lockdowns closed the factory for most of March and April.
In our podcast episode this week, we discussed Tesla's outlook amid Elon Musk's pursuit of Twitter and other concerning distractions. Though he's a brilliant visionary, it's clear from his words and actions that he's also a contrarian. Could Musk's erratic behaviour come at a price for Tesla shareholders? 
Alibaba
US-listed shares of Alibaba are up almost 16% this week at this time of writing, following signs that the regulatory crackdowns that hit China's internet sector could be over. Earlier this week, US-listed shares of Didi Global rose 24% after Chinese authorities said they could wrap up their investigation into the company soon.
Last month, Chinese Vice Premier Liu He said that China would "properly manage" the relationship between the government and the tech industry while supporting the listing of tech companies on domestic and foreign exchanges.
Yesterday, there was brief speculation that Chinese authorities were even considering reviving Ant Group's IPO. Those rumours were quickly put down by Ant Group and Chinese regulators, triggering a 8% drop in Alibaba's US-listed shares.
Even so, Alibaba stock has surged to its highest level in months. With China lifting its COVID-19 lockdowns in major cities, investors are also optimistic this would boost China's economy and big tech players like Alibaba.
Nio
US-listed shares of Nio closed down 8% yesterday after their first quarter earnings report highlighted shrinking profit margins. Gross margin slipped to 15%, versus 20% a year ago, as soaring commodity costs squeezed margins.
However, first quarter revenue increased 24% to $1.6 billion, beating analyst estimates. Total deliveries in the first quarter also rose 29% year-over-year to nearly 26,000 vehicles. Second-quarter deliveries are estimated to reach between 23,000 and 25,000 vehicles, as China's lockdowns limited Nio's total deliveries in April and May.
The company is confident that production will be back on track in the months ahead. "Despite the volatilities of supply chain and the challenges in vehicle delivery resulting from the recent COVID-19 resurgence, we witnessed robust demand for our complementary products and achieved an all-time high order inflow in May 2022," CEO William Bin Li said.
Novavax
Novavax plunged 17% yesterday following news that a US Food and Drug Administration (FDA) decision on its COVID-19 vaccine could take longer than expected. The FDA noted that Novavax had submitted some new manufacturing data that added to the volume of data the FDA has to review before an approval can be made.
The company's vaccine is currently authorised in more than 40 countries. Earlier this week, a panel of FDA advisors had endorsed the vaccine, triggering a 21% jump in its after-hours share price. Novavax's vaccine doesn't have special freezing or refrigeration requirements, unlike those produced by Moderna and Pfizer. In February, the company reported that their UK clinical trial showed vaccine efficacy of 83% over a six-month period.
Target
Discount retailer Target said yesterday that it will raise quarterly dividends by 20%, from $0.90 a share to $1.08 a share. The dividend hike was announced after Target cut its second-quarter operating margin outlook – the second time in less than a month.
On Tuesday, the company announced plans to clear unwanted inventory by marking down items and cancelling orders, and slashed profit expectations to account for those actions.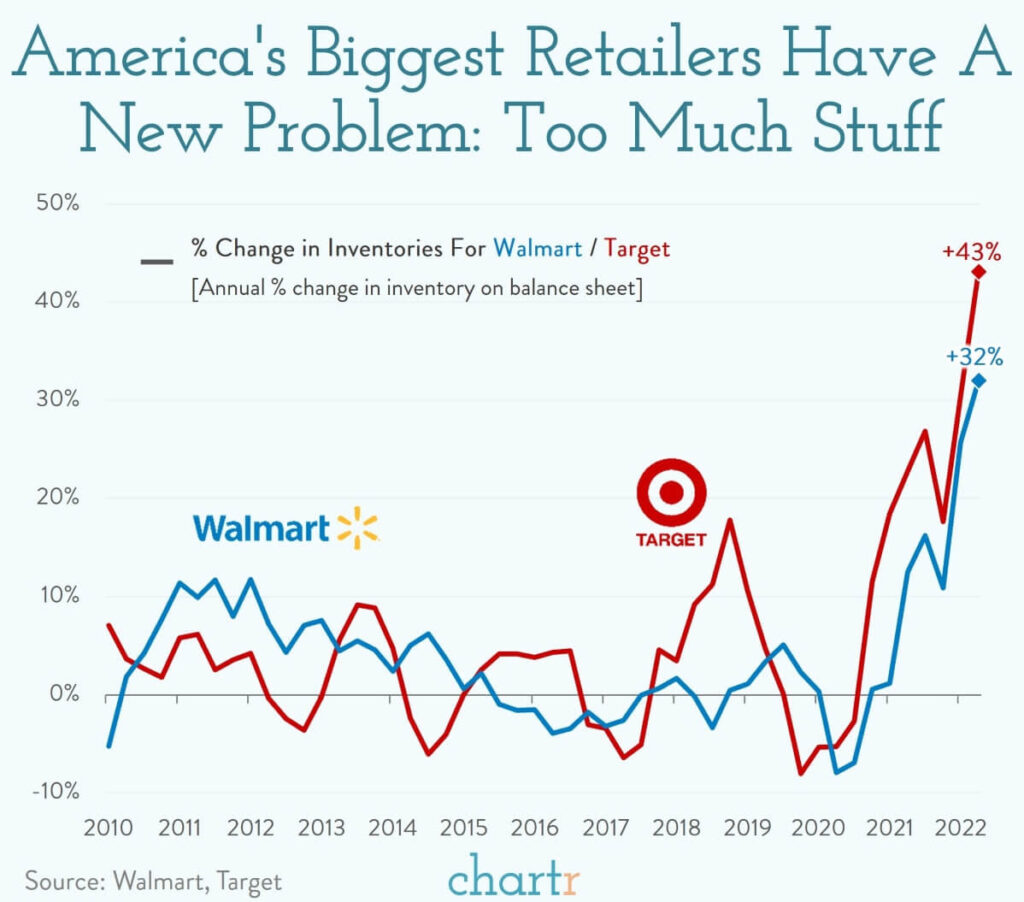 US retailers are facing an inventory glut as consumers no longer shop for pandemic staples like sweatpants and pyjamas. Instead, consumers want party or office clothes. Some are also shifting their spending towards experiences like dining out and travelling, instead of items like appliances and TVs.