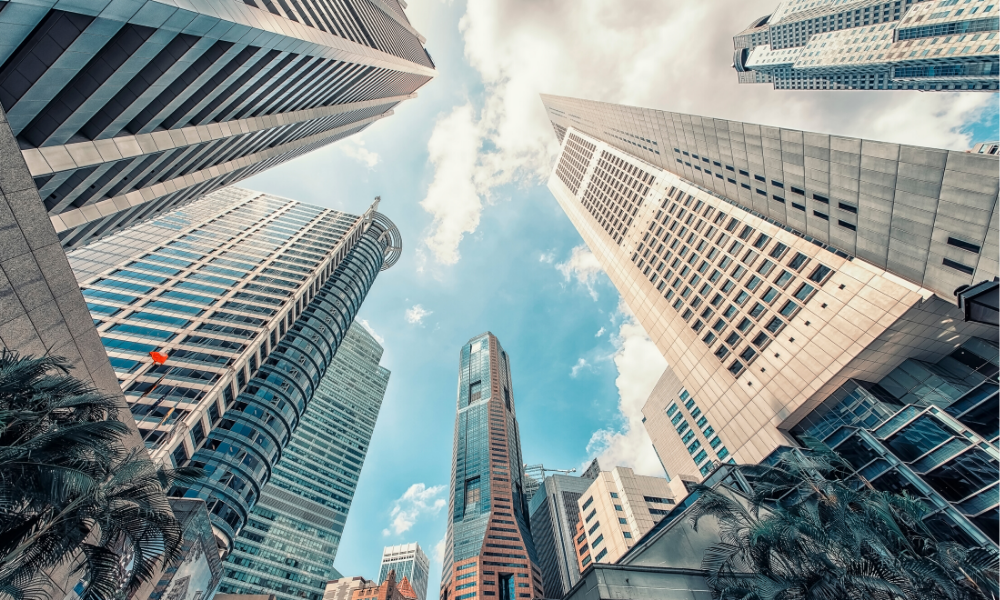 Singapore real estate investment trusts (S-REITs) have faced a tumultuous month in the wake of the COVID-19 pandemic. There was a sharp sell-off among S-Reits in mid-March as fears surrounding the virus intensified. But markets stabilised in the preceding weeks and S-REITs rallied. At this time of writing, the SGX iEdge S-REIT Leaders Index – the most liquid representation of the S-REIT market in Singapore – has rebounded nearly 20% from its record low on March 23.
Despite the economic uncertainties brought about by the COVID-19 outbreak, the long-term outlook for S-REITs remains positive, buoyed by new measures that will give them greater flexibility to manage their cash flows and raise funds amid a challenging operating environment.
A fundamentally resilient asset class
S-REITs are generally defensive, income-generating investments that offer relatively high yields and consistent dividends. This makes them a welcome addition to any portfolio, regardless of economic conditions.
Firstly, the value of REITs is well-anchored by physical real estate, which in land scarce Singapore, trends upwards over the long term. Secondly, REIT rental income tends to be stable, due to the lock-in nature of leases. This allows REITs to pay out dividends on a sustained basis, albeit at reduced levels in certain situations. Lastly, REITs offer long-term capital appreciation, as well as the potential for higher total returns. Following a solid year for S-REITs, the iEdge S-REIT 20 Index clocked average total returns of around 27% in 2019.
The combination of these attributes have long made REITs an attractive investment option for many Singaporean investors. And despite the recent challenges posed by the COVID-19 pandemic, these fundamental qualities remain.
Moreover, the Government's strong support for growth in the S-REIT sector, reflected by favourable tax policies and a robust regulatory framework, continue to be underscored by the recently introduced relief measures for S-REITs:
The timeline for S-REITs to qualify for tax exemption by distributing at least 90% of their taxable income as dividends has been extended from three months to 12 months (after the end of FY2020).
The leverage limit for S-REITs has been raised from 45% to 50% with immediate effect.
The implementation of a new minimum interest coverage ratio (ICR) requirement, which measures a company's debt-servicing ability, will be deferred to 1 January 2022.
What the new measures mean for REIT investors
Broadly speaking, these new measures should help S-REITs weather the economic fall-out from COVID-19. The extension for S-REITs to distribute their taxable income will provide more flexibility to manage their cash flow and the opportunity to shore up cash reserves for the short-term. This allows REITs to fulfil their debt obligations on schedule, thus soothing investor fears over potential defaults.
As S-REITs look to conserve cash during this period, there is a possibility that distribution per unit (DPU) could be cut. Three S-REITs have already announced DPU cuts this quarter – SPH REIT, Mapletree Commercial Trust and Frasers Centrepoint Trust. Although not all S-REITs may follow suit, investors need to be mentally prepared to receive lower dividends in the immediate quarters. The good news is that when the economy recovers and S-REITs receive the deferred rentals owed to them, full dividends will once again be paid out.
The increase in leverage limit also gives REITs more wiggle room to raise capital as needed. In essence, the higher leverage limit, coupled with the ICR deferment, provides S-REITs with the option to borrow more through different funding channels. For investors, this also allays potential concerns that S-REITs may turn to dilutive rights offerings or private placements to raise capital.
A once-in-a-decade buying opportunity for S-REITs
Amid a lower-for-longer interest rate environment, S-REITs' attractive yields of around 5% on average certainly put them ahead of other income-generating assets. For investors seeking income, REIT yields are still better than the near-zero options in the bond market, for instance. Moreover, S-REITs have historically offered one of the highest REIT yields globally. In this current economic slow-down, there aren't many other REIT markets that can offer higher yields.
S-REIT prices have also come down significantly compared to the start of the year. This presents an opportunity to accumulate quality S-REITs at bargain prices. Investors should look out for REITs with solid fundamentals, a diversified asset/tenant base, resilient DPUs, and strong support from well-known sponsors.
In terms of sectors, data centre, industrial and healthcare-related REITs have generally remained resilient during this COVID-19 period. Data centres have benefited from the uptrend in data creation and storage needs as more people work from home. With generally longer weighted average lease expiries (WALEs) compared to their peers, industrial REITs have also fared better amid the operating challenges brought on by the pandemic.
While retail REITs have bore the brunt of Singapore's circuit breaker measures, those with suburban retail malls in their portfolios may hold their ground better than REITs with prime central malls that rely more on tourist receipts. As Singaporeans hunker down at home, retail tenants with large e-commerce footprints, or those dealing in groceries, pharmacy, and other essential goods and services are weathering the coronavirus storm better.
Keeping a long-term perspective
Despite the headwinds we have seen in recent months, S-REITs have the potential to grow further once the economy recovers, and investors should capitalise on the current opportunity to ride this growth for the medium to long term.
One way is to invest in a broadly diversified S-REIT portfolio that tracks the iEdge S-REIT Leaders Index. The top five constituents of the index are industrial, commercial and retail REITs the likes of Ascendas REIT, Capitaland Mall Trust and Mapletree Commercial Trust. This first-of-its-kind portfolio, launched in a collaboration between Syfe and the Singapore Exchange (SGX), gives investors access to the largest and most tradeable S-REITs in the market.
Management fees start from as low as 0.4% and all brokerage fees are absorbed. To get started, open a Syfe account here. New investors can also receive up to $100 bonus with the SYFEBONUS code.