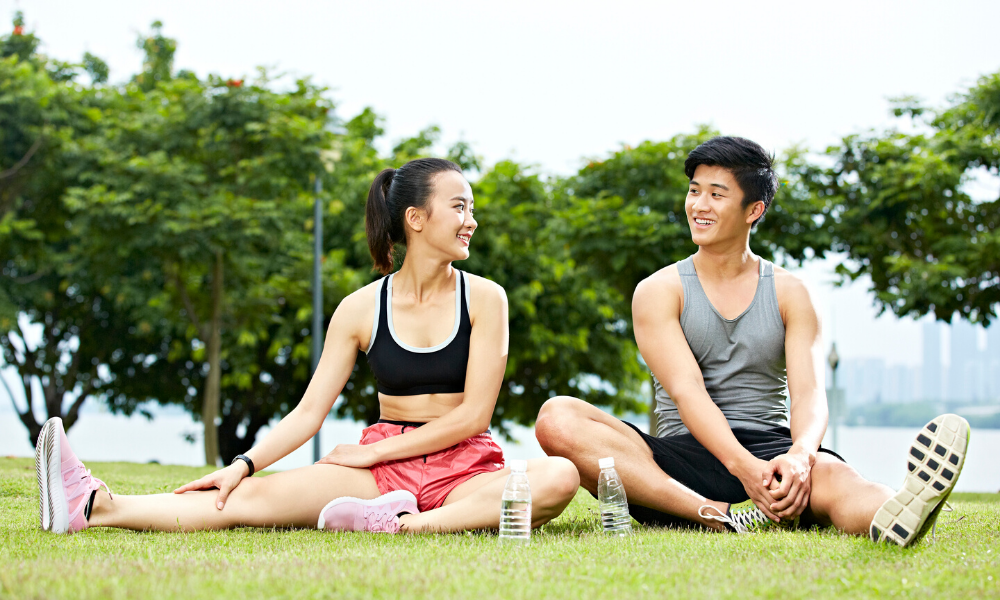 Your 30s are a great time to start seriously investing and building wealth. You're making strides in your career and drawing a higher salary than you received in your 20s.
In this decade of your life, you could possibly be buying a house, getting married, and even starting a family. Good times are ahead, but if you want to make them last your lifetime, you need to start making these 5 financial moves now.
Start saving for your goals
Your 30s should be when you start clearly defining your goals and working towards them. Determine what you're saving for, the amount needed, and the time horizon required.
With these in mind, you can work backwards to figure out how much to save and invest each month to achieve them.
One trick to save consistently for your goals is to automate your savings. Decide on the amount you want to save and have it transferred automatically from your checking account to a separate savings account each time your paycheck comes in.
Take risks
Time is on your side when you're in your 30s. With decades till retirement, there's plenty of time to ride out market dips.
In other words, you can afford to be more heavily invested in stocks in your 30s. While comparatively more volatile than bonds, stocks also offer higher potential returns.
The worst thing to do would be to keep cash: The average annualised total return for the S&P 500 index over the past 90 years is 9.8%. It's nearly impossible to build wealth just by holding cash and staying on the investing sidelines.
Seek inexpensive diversification 
If you don't fancy spending time and effort researching what stocks to buy, consider using exchange-traded funds (ETFs) as your core portfolio holdings. ETFs are low-cost funds that track an index like the S&P 500, and mirror the performance of the index. Because they hold the same  proportion of securities as their index, buying just one ETF gives you instant exposure to a wide assortment of stocks.
For further diversification, multiple ETFs can be combined for better risk-adjusted returns. If all that sounds too hard to manage on your own, Syfe allows you to start investing easily in Singapore with global ETF portfolios that hold stocks, bonds, and gold that are diversified across 23 markets.
Maximise your income
To become wealthy, you need to find ways to increase your income. This could be through asking for a raise or exploring better-paying career opportunities.
Your 30s are also a great time to start creating multiple income streams to fast-track your wealth building efforts. Earning passive income from dividend-paying investments like real estate investment trusts (REITs) are a tried and true method.
Not sure which REITs to pick? Consider a diversified portfolio of 20 quality Singapore REITs with the Syfe REIT+ portfolio.
Avoid lifestyle creep
Lifestyle creep, the gradual increase of your spending as your salary increases, can be hard to notice at first. As you slowly get used to a more luxurious lifestyle, you may start missing your savings target or even racking up credit card debt to fund your purchases.
While it's natural to want to enjoy the finer things in life, lifestyle creep can become a roadblock to wealth building if you're not careful. A simple way to manage it is to spend intentionally. Resist impulse buys and always pay yourself first by contributing to your retirement fund or any other long-term goal.
These 5 financial moves can help you make the most of your 30s. Apply them consistently and you'll soon savour the fruits of your labour.