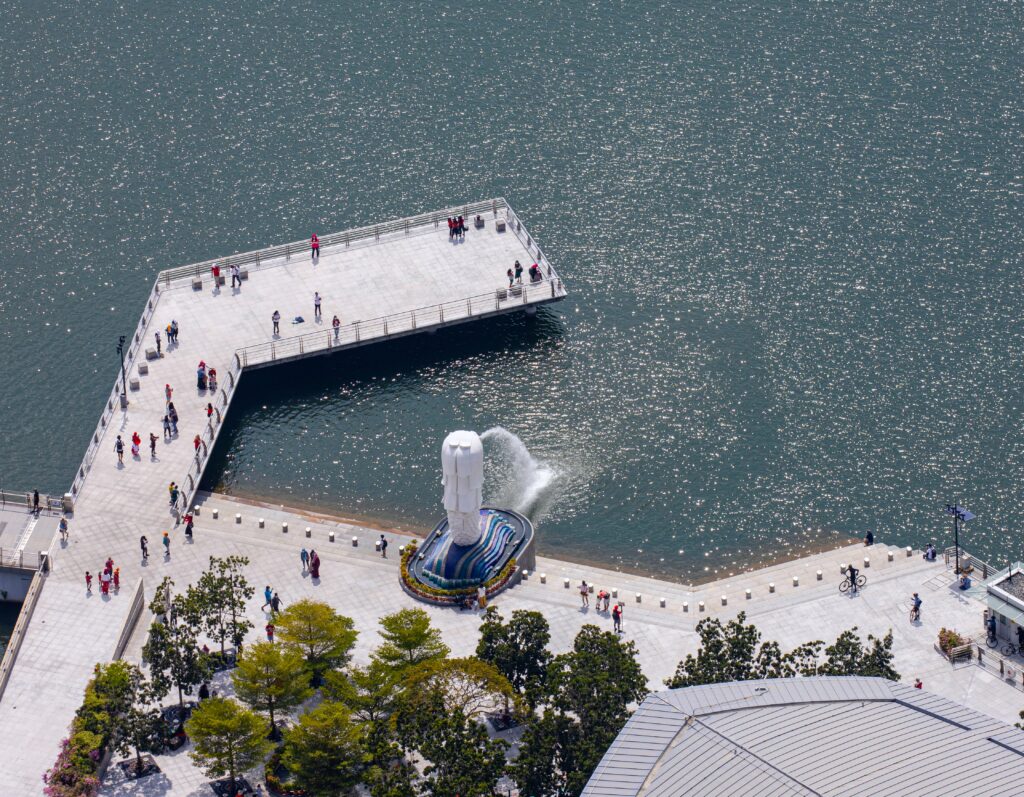 In the latest 'Syfe Investment Survey', 62% of investors are looking to invest in either bonds or fixed income solutions to grow a passive income stream. Given rising inflation and volatility in the equities market, fixed income products are coming back in popularity in this high interest environment as investors seek better value for their money.
Investing for passive income with Syfe Income+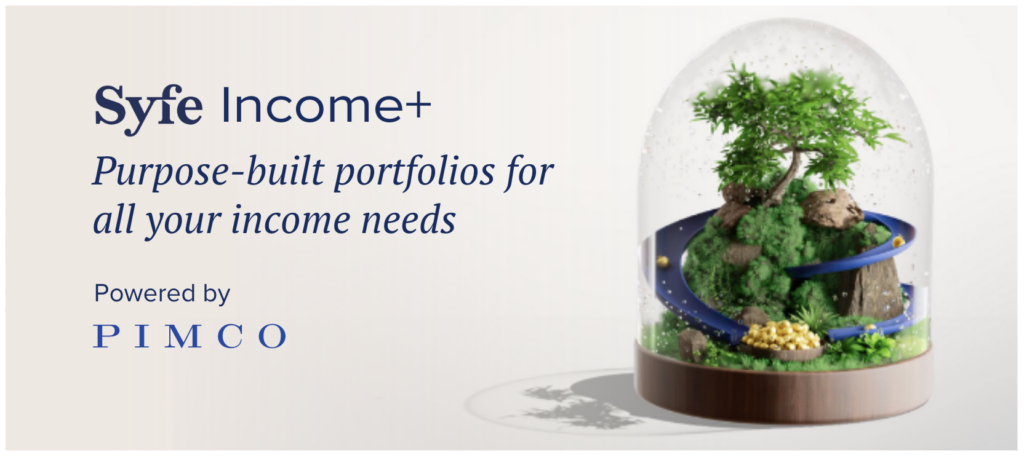 Syfe's latest offering, Income+ is an option for those looking to generate passive income. It is a globally diversified fixed income portfolio, which aims to optimise income for any market condition. Investors can enjoy a monthly payout straight to their bank account or choose to reinvest to grow their portfolio.
Two options are available to Syfe investors:
Income+ Preserve is built for investors looking to generate a steady regular income while seeking to preserve capital. Income+ Preserve employs a strategy that focuses on investment grade quality bonds which typically involves investing in high-quality bonds such as US Treasuries and investment-grade corporate bonds.
Income+ Enhance is built for investors seeking to generate higher current income and long term capital appreciation. Income+ Enhance employs a strategy that focuses on credit to generate higher returns which typically involves investing in higher-yielding, lower-rated bonds such as high-yield corporate bonds and emerging market bonds.
With S$100,000 to invest, investors can receive a passive income of between S$4-6k a year
Here's an illustration of how your payouts could look like with different investment amounts. The tables below refer to monthly and annually based on the 4.0-6.0% p.a.* monthly payout range.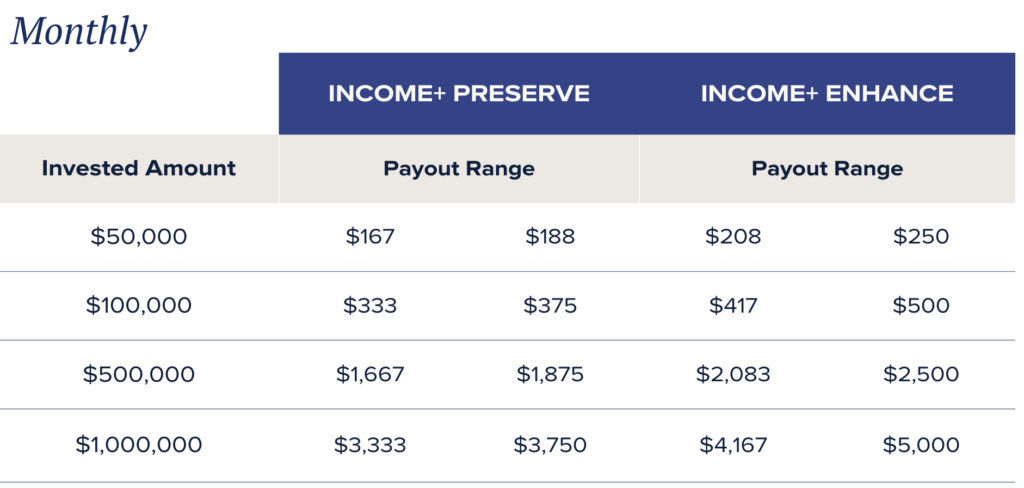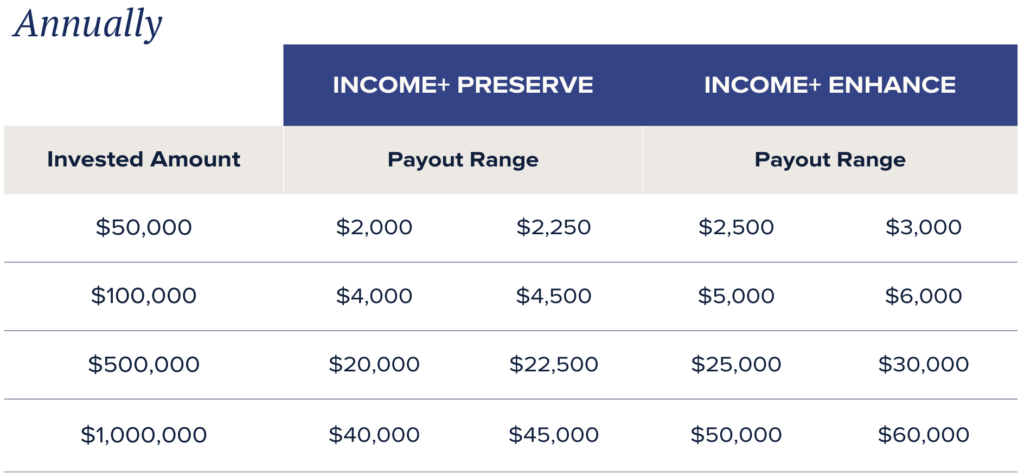 If you're looking to build up your passive income source towards retirement, you can set a monthly payout goal, and work back the amount of capital required. For example, if you are seeking to retire comfortably at S$2,500 per month, you are roughly looking at having a lump sum of at least S$500,000 invested in Income+ (assuming payout average is at 5%).
Whether you're looking to offset your expenses, pay off a mortgage, generate an allowance for your parents, or retire, Income+ could be a solution to help you get closer to your income goals.

Try our calculator to find out how much you need to get to the passive income goal you're looking for.
Invest with ease at a fraction of the cost
To start getting your monthly payouts today, simply log into your Syfe app, select Income+ and top up the portfolio with the amount you want to invest.
With Syfe Income+, investors also get the option to reinvest or withdraw the payouts to your bank account or to Cash+, depending on your immediate needs. No fees are charged for withdrawals, payouts or for reinvestment. Additionally, you can also save up to 60% of fund level fees with Income+ compared to buying bonds yourself as a retail investor.
Whether you are saving up for your kids' overseas education fund, or for your retirement, or to further diversify your investment portfolio, there's something for every investor in our latest Syfe Income+ portfolios.

More articles on Income+
This article is for informational purposes only and should not be viewed as financial advice. It is not meant to market any specific investment, or offer or recommend the purchase or sale of any specific security. All forms of investments carry risks, including the risk of losing all of the invested amount. Such activities may not be suitable for everyone. This advertisement has not been reviewed by the Monetary Authority of Singapore.