Inflation peaks again
Inflation in the US surged (again!) to 9.1% in June, marking a new high in 40 years. No one was expecting a low figure, but this surprised on the upside. A rapid re-pricing of Fed expectations followed and researchers from Citi gained attention for putting a 1.00% hike on the table, but qualified that the Fed would have to be nimble and to be prepared to cut rates if needed too.
The next FOMC meeting happens in two weeks (July 26-27). We will be tracking what Federal Reserve officials say in interviews next week before they enter a quiet period a week prior to FOMC meetings. So far, based on public comments from Fed staff, a 75bps increase at the July meeting would be the base case.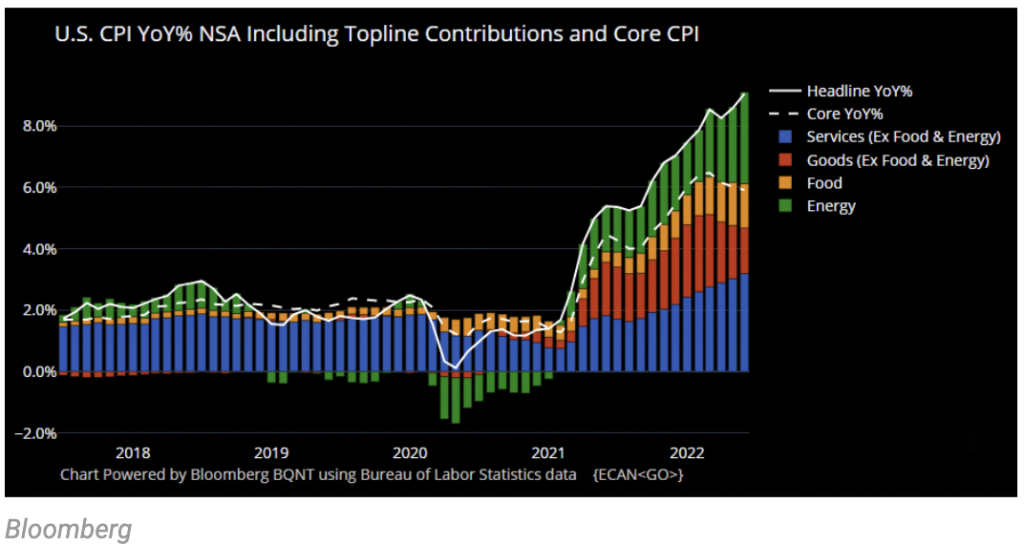 Looking at the breakdown of components that go into CPI, prices of food and goods (yellow and red bars) continue to moderate but energy surged. Post the CPI-print, several economists pointed out that oil prices have started to moderate in the middle of June, and based on futures prices are likely to remain range round, possibly signalling that inflation may have peaked as long as energy prices remain range bound. This has been a familiar tune and many don't quite know what to make of it!
All over the place
Post the inflation print, Treasury curve inversion (the yield on the 2 year treasury being above that of the ten year, showing negative term premium) deepened. 10 year treasury yields fell 28bps below that of 2 year bonds, the most since 2000. This suggests that many bond market participants think that the Fed is going to raise interest rates a bit too much and tip the economy into a recession, even if it will be a mild one.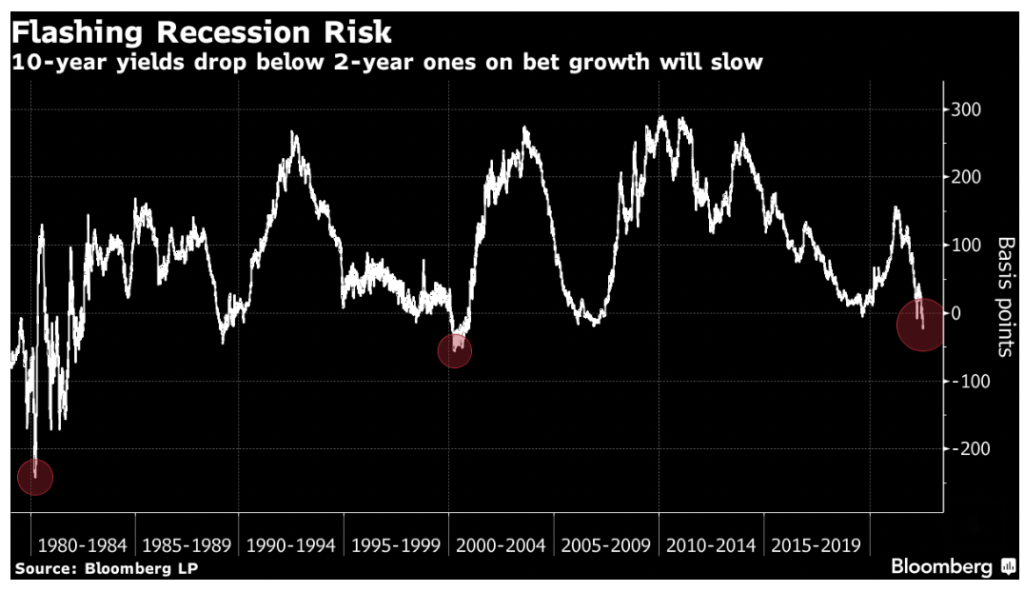 China's growth slows
Most recent data from China showed that the second largest economy grew only 0.4% in the second quarter. A low figure was expected and the market consensus at 1.0% accounted for that. The low GDP growth figure is part of growing evidence that the target of 5.5% may seem increasingly unattainable.
Construction for new buildings have stalled in several cities and reports of households holding back on their mortgage payments rattled banks this week. In June, Chinese home prices continued to fall for the tenth consecutive month. This will be a key issue to watch, if these mortgage loans become non-performing loans and have an outsized impact on the economy.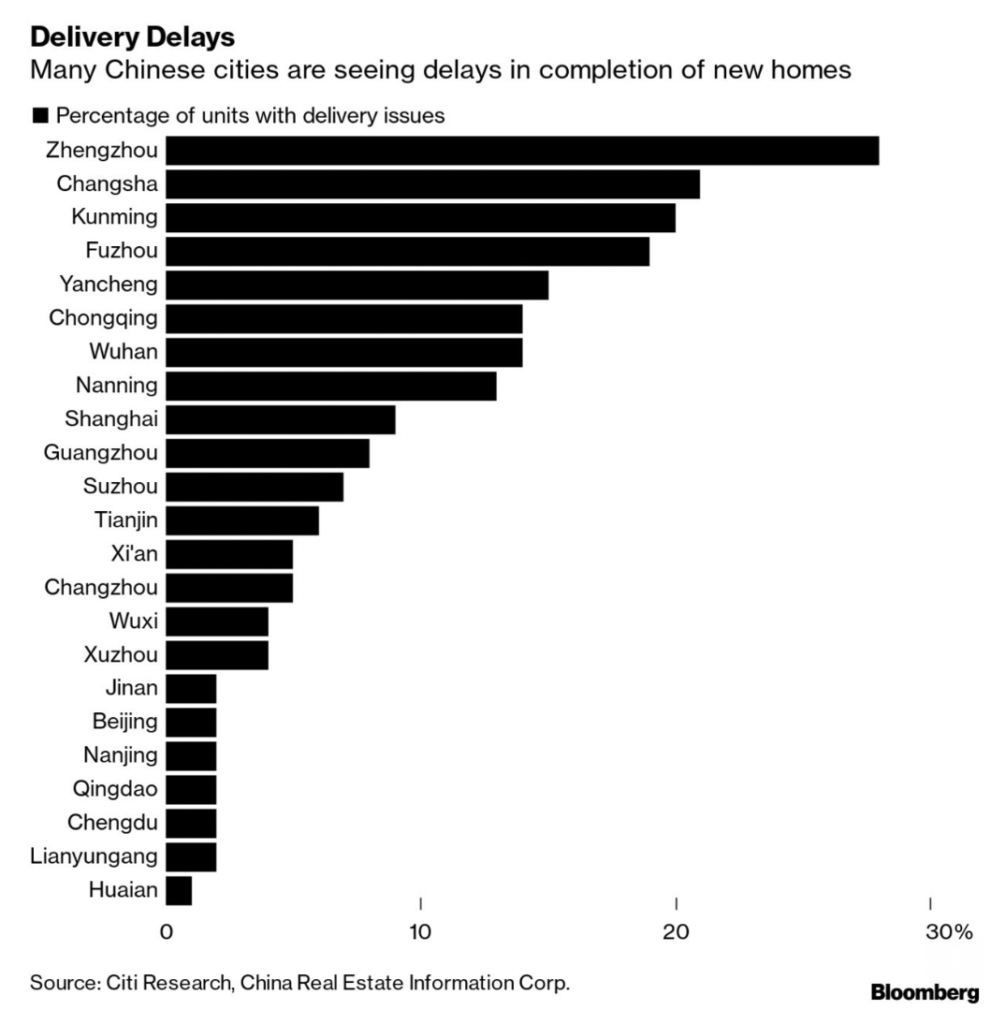 Earning Insights
We covered market moves here: Alphabet, Netflix, Twitter. 
Market Stats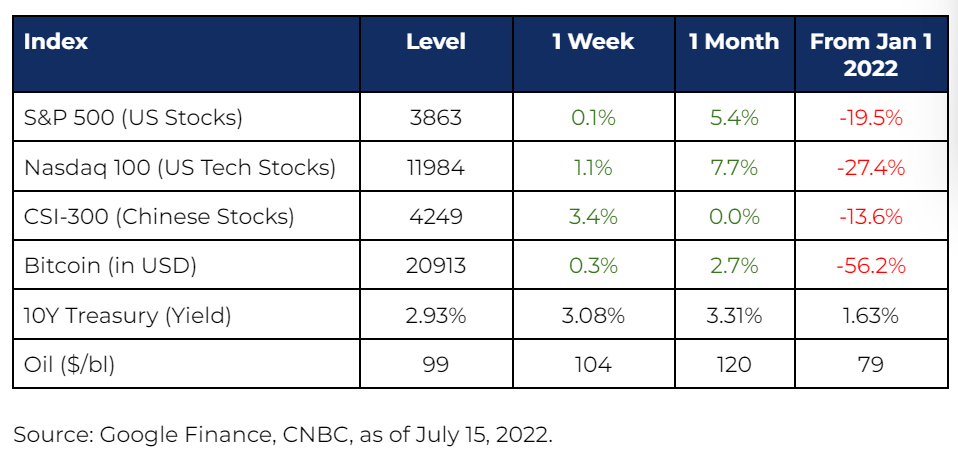 The information provided herein is intended for general circulation and/or discussion purposes only. It does not account for the specific investment objectives, financial situation or needs of any individual. The information in this document is not intended to constitute research analysis or recommendation and should not be treated as such.
This does not constitute an offer or solicitation to buy/sell any financial instrument or to participate any investment strategy. No representation or warranty whatsoever (without limiting to accuracy, usefulness, adequacy, timeliness or completeness) in respect of any information (without limiting to any statement, figures, opinion, view or estimate). Syfe does not undertake an obligation to update the information or to correct any inaccuracy that may become apparent at a later time. All information presented is subject to change without notice. Syfe shall not be responsible or liable for any loss or damage whatsoever arising directly or indirectly as a result of any person acting on any information provided herein.
The information provided herein may contain projections or other forward-looking statement regarding future events or future performance of countries, assets, markets or companies. Actual events or results may differ materially. Past performance figures are not necessarily indicative of future of likely performance. Any reference to any specific company, financial product or asset class in whatever way is used for illustrative purposes only and does not constitute a recommendation. Investors should note that there are necessarily limitations and difficulties in using any graph, chart, formula or other device to determine whether or not, or if so, when to, make an investment. The contents hereof are considered proprietary information and may not be produced or disseminated in whole or in part without Syfe's written consent.