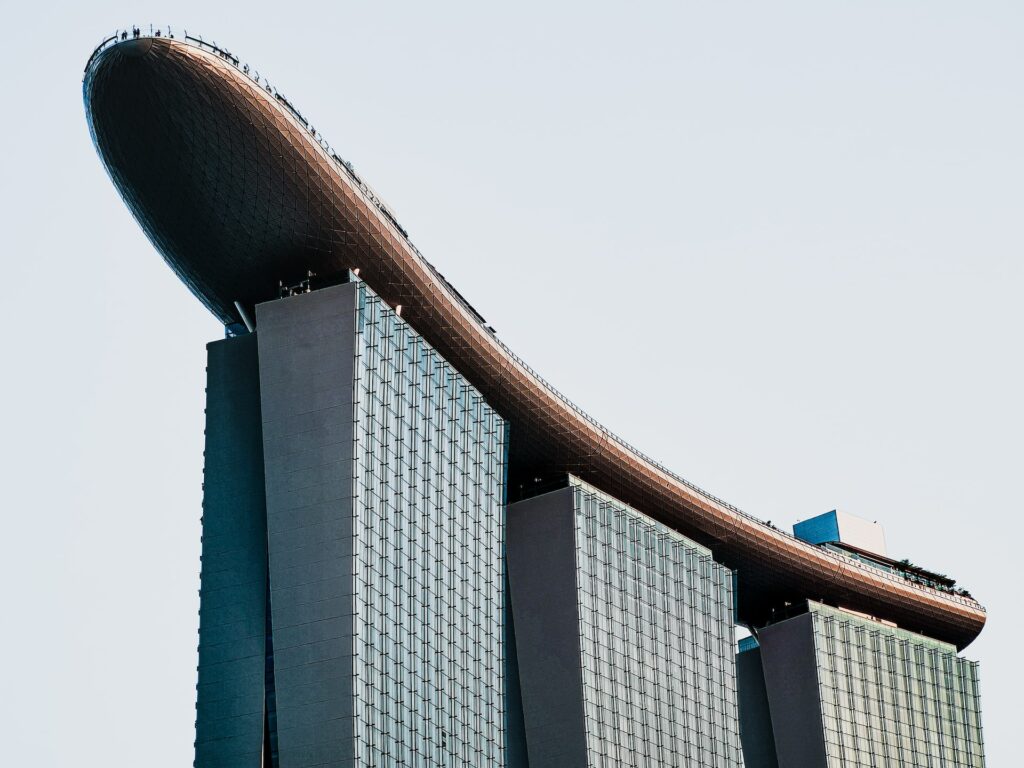 It's no surprise that investors like S&P 500 ETFs. Many people use them for diversified exposure to the US market, and they rank among the top traded ETFs on Syfe Trade.
S&P 500 ETFs track the S&P 500 index, which is considered to be a bellwether for the US economy. The index holds 500 of the largest US stocks across all industries such as technology, energy, financials, and healthcare.
When you invest in a S&P 500 ETF, you automatically own top stocks like Apple, Tesla, Disney, and Warren Buffett's Berkshire Hathaway, amongst others. Historically, the average annualised return for the index has been around 10%.
Given the popularity of the S&P 500 index, there are many ETFs tracking it. Here's a comparison between three of the most popular ones among Singaporeans: VOO (NYSEARCA:VOO), SPY (NYSEARCA:SPY), and IVV (NYSEARCA:IVV).
| S&P 500 ETFs | VOO | SPY | IVV |
| --- | --- | --- | --- |
| Ticker | NYSEARCA:VOO | NYSEARCA:SPY | NYSEARCA:IVV |
| Expense Ratio | 0.03% | 0.09% | 0.03% |
| Net Assets | 908.4B | 412.8B | 354.4B |
| Number of Holdings | 507 | 503 | 503 |
| Top 10 Holdings (% of total assets) | 30.76% | 30.82% | 30.77% |
| Year of Inception | 2010 | 1993 | 2000 |
Source: Respective fund websites, Yahoo Finance. As of 27 Sep 2023.
VOO: Vanguard S&P 500 ETF
VOO is the most popular ETF on Syfe Trade. It's offered by Vanguard, the brokerage firm founded by Jack Bogle, who's considered by many to be the "father of index investing".
Vanguard is currently the world's largest provider of index funds and they're known for their very low fund fees. Indeed, VOO's expense ratio is just 0.03%. In other words, your annual fee on a $10,000 investment in VOO is only $3!
SPY: SPDR S&P 500 ETF Trust
SPY is the oldest and probably the most well-known S&P 500 ETF. Launched in 1993, it's offered by State Street Global Advisors. Because of its reputation, it's traded a lot more frequently compared to VOO and IVV. SPY trades 85 million shares on average each day while VOO and IVV each trade less than 5 million.
Although this makes SPY more liquid, all three ETFs are so widely traded that the liquidity difference is immaterial for the average investor. The primary difference between SPY, VOO and IVV is cost. SPY has an expense ratio of 0.09% while VOO and IVV only cost 0.03%.
IVV: iShares Core S&P 500 ETF
IVV is offered by iShares, part of the BlackRock family of funds. Like Vanguard and State Street Global Advisors, BlackRock is one of the world's largest asset managers.
With an expense ratio of 0.03%, IVV is identical in cost to VOO.
Returns and dividends
Since VOO, SPY, and IVV track the same index and have nearly identical holdings, their performance is largely similar. In addition, all three ETFs distribute dividends from their underlying companies on a quarterly basis.
Here's a comparison of their performance as compared to the S&P 500 index.
S&P 500 ETFs
VOO
SPY
IVV
S&P 500 Index
(benchmark)
3-Year Total Return
10.54%
10.50%
10.54%
10.52%
5-Year Total Return
11.09%
11.05%
11.08%
11.12%
10-Year Total Return
12.79%
12.71%
12.77%
12.81%
Dividend Yield
1.58%
1.52%
1.23%
1.58%
Source: TD Ameritrade, NASDAQ, S&P Dow Jones Indices. As of 27 Sep 2023.
VOO vs. SPY vs. IVV: Which should Singapore investors choose?
For most investors, the differences between the three ETFs are minor. They all track the same index, have similar holdings, and largely similar returns.
The main difference is the expense ratio. Both VOO and IVV are slightly cheaper at 0.03%. If you intend to buy and hold for the long term, the small difference in returns can add up. But if you're an active trader, you might appreciate the higher liquidity of SPY.
Ultimately, VOO, SPY and IVV are all great options. As the saying goes, the best time to invest was yesterday. The more important thing is to start investing, instead of spending too much time deciding between the three funds.
How to buy S&P 500 ETFs in Singapore
You can invest in VOO, SPY or IVV through a brokerage platform like Syfe Trade.
Syfe Trade makes it easy – and free – to invest in US stocks and ETFs. Simply search for the ticker symbol, enter the dollar value you wish to invest, and click on the "Buy" button. On top of the low commission fees, you enjoy free trades each month. Best of all, there's no platform fee and no hidden fees when you use Syfe Trade.
New to Syfe? Download the Syfe app to get started.